Benicar Lawsuit
The blood pressure medication Benicar (olmesartan medoxomil)—and its sister drugs Benicar HCT, Azor, and Tribenzor—have been linked to serious gastrointestinal injury, prompting thousands of lawsuits against drug maker Daiichi Sankyo
Benicar is linked to severe gastrointestinal injuries. Benicar lawsuits led to a $300 million settlement.
Benicar is an angiotensin II receptor blocker (ARB), FDA-approved to lower blood pressure associated with hypertension. By blocking angiotensin receptors, which can cause blood vessels to constrict, Benicar keeps blood vessels dilated and helps treat high blood pressure.
Unfortunately, the drug is also linked to severe gastrointestinal injuries, including the rare disorder sprue-like enteropathy. These side effects spurred lawsuits by patients, which culminated in a $300 million settlement in the summer of 2017.
Benicar Adverse Side Effects
Benicar may cause the gastrointestinal (GI) condition sprue-like enteropathy, which produces symptoms similar to those of celiac disease. It may also cause lymphocytic colitis, microscopic colitis, and collagenous colitis.
Patients experiencing Benicar side effects may suffer from the following:
Chronic diarrhea
Severe diarrhea
Vomiting
Nausea
Abdominal pain
Significant weight loss
Bloating
Dehydration
Malnutrition
Kidney failure
Other stomach problems
Onset of these symptoms may occur months or even years after a Benicar regimen begins.
Studies Link Benicar to Gastrointestinal Problems
The link between Benicar and sprue-like enteropathy was first observed at the Mayo Clinic in 2012. Researchers there studied 22 patients taking olmesartan and suffering from chronic diarrhea and median weight loss of 40 pounds. Fourteen of the patients required hospitalization. The original diagnosis was celiac disease, but blood tests did not confirm this diagnosis. When patients stopped taking the drug, they recovered and gained back an average of 27 pounds.
When patients stopped taking the drug, they recovered and gained back an average of 27 pounds.
Later in 2012, dozens of similar cases were observed at Mayo Clinic and other centers, prompting one researcher to speculate that the findings represented "the tip of the iceberg."
The following year, the FDA conducted its own review of 23 serious Benicar adverse event reports involving patients with severe diarrhea and weight loss. Similar to the Mayo Clinic study, all patients in the FDA review showed improvement after they stopped taking the drug.
Another 2013 study, published in the American Journal of Gastroenterology, found damage to intestinal villi (tiny structures that aid digestion) with olmesartan use.
Lawsuit filings show approximately 20 studies and case reports linking olmesartan products to gastrointestinal problems.
FDA Warnings About Benicar
In response to its review of Benicar-related intestinal problems, the U.S. Food and Drug Administration (FDA) issued a Drug Safety Communication saying that it had approved label changes for olmesartan to warn about the drug's link to sprue-like enteropathy. The FDA recommended that Benicar patients who develop enteropathy symptoms discontinue the drug and begin treatment with a different blood pressure medication.
Importantly, the FDA notes that other ARB drugs have not been associated with sprue-like enteropathy.
Daiichi Sankyo Kickback Scheme
In 2015, Daiichi Sankyo agreed to a $39 million settlement with the U.S. federal government and state Medicaid programs related to allegations that the manufacturer paid kickbacks to physicians who agreed to prescribe its drugs, including Benicar, Azor, and Tribenzor.
Other Brand Names for Olmesartan Medoxomil
The blood pressure drug olmesartan medoxomil is marketed under the following brand names, all made by Daiichi Sankyo:
Benicar
Benicar HCT
Azor
Tribenzor
Benicar Mass Tort Lawsuit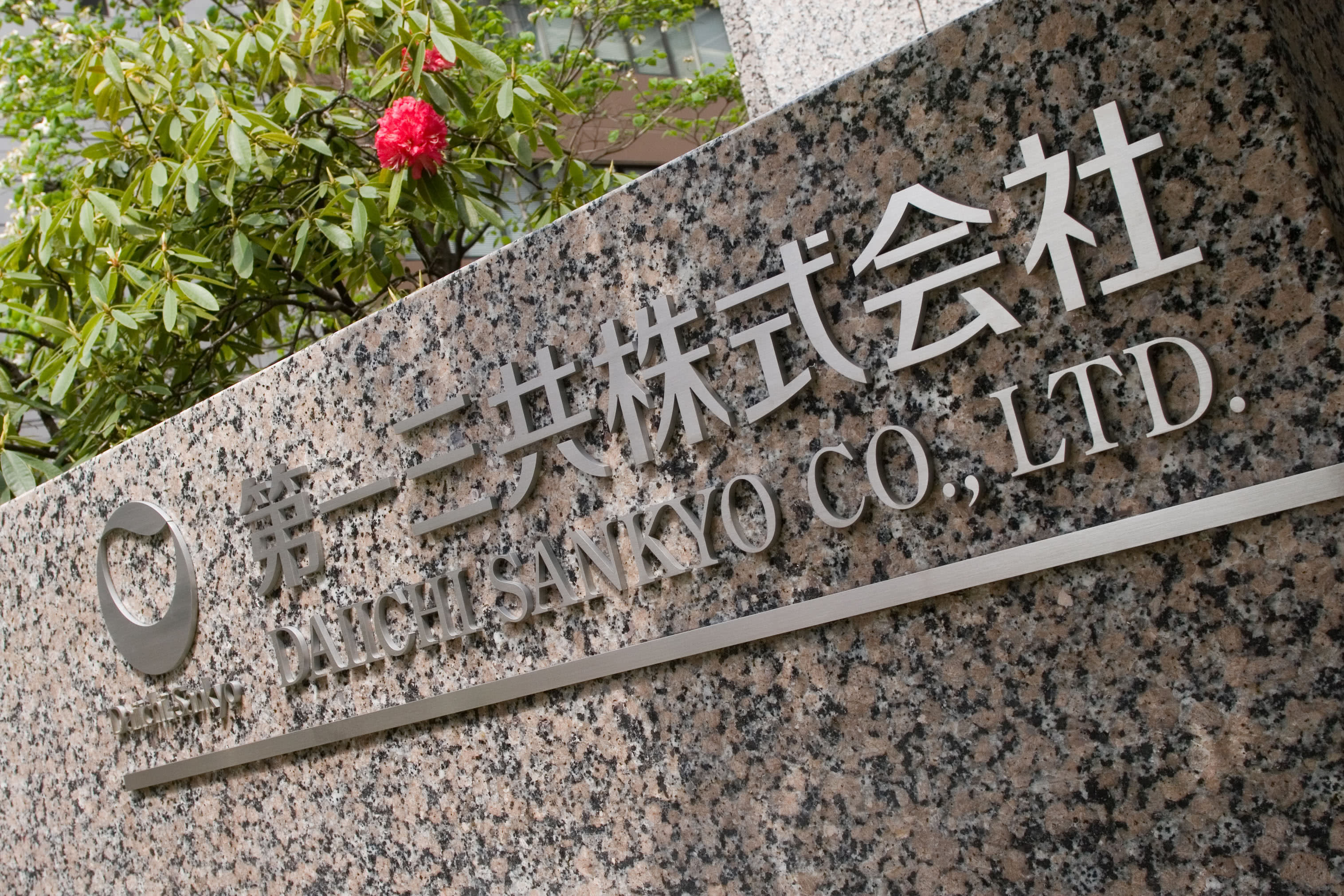 In March 2015, a group of federal judges ordered that Benicar lawsuits filed in different states be consolidated into a single multidistrict litigation (MDL, or mass tort) in New Jersey. Around 3,200 claims were eventually consolidated in the MDL.
A mass tort is similar to a class action in that it groups together many similar lawsuits for streamlined processing. But unlike a class action, a mass tort allows each lawsuit to be handled individually. This means that MDL plaintiffs have their own lawsuit and, for patients who are seriously injured, it may also mean that they have a better chance of receiving a fair financial recovery.
Lawsuits Lead to $300M Settlement
On August 1, 2017, Daiichi Sankyo reached a $300 million settlement with plaintiffs who filed lawsuits over Benicar and related drugs. This settlement fund covers all lawsuits filed against the drug maker since January 2014. A portion of this fund will also go to attorney fees and the Claims Administrator.
Glenn Gormley, Daiichi Sankyo's Executive Chairman and President, said, "We believe a settlement is in the best interest of all, and will allow us to continue our focus on bringing to market innovative medicines that help people live healthy and meaningful lives."
Benicar Lawsuit Allegations
Benicar lawsuits alleged that drugmaker Daiichi Sankyo:
Brought to market products that cause serious gastrointestinal injuries
Inadequately warned about the risk of gastrointestinal injury from Benicar, Benicar HCT, Azor, and Tribenzor
Misrepresented the safety of olmesartan products, despite knowing (or having enough information to know) that Benicar and similar drugs are unsafe when used as directed
Designed defective, unsafe, and inherently dangerous pharmaceutical products
Did not adequately test Benicar and similar drugs
Failed in its duty to create safe products
Created products that cause harm that far outweighs their benefit
Valued profits over the safety and wellbeing of patients
Caused patient harm and financial losses as a result of these acts and omissions
Examples of Benicar Lawsuits
Here are a few lawsuits that plaintiffs filed against Daiichi Sankyo:
A Benicar lawsuit filed in Ohio claimed that, after the plaintiff began taking Benicar, she developed manifestations of intestinal and/or colonic disease, including chronic diarrhea, rapid weight loss, nausea and vomiting, malnutrition, weakness, dehydration, and kidney failure. The patient was hospitalized on numerous occasions for her symptoms and required extensive medical testing and treatment that resulted in a significant financial burden as well as pain and suffering, according to the lawsuit.
A lawsuit filed in California alleges that the plaintiff was prescribed and took Benicar HCT, which caused her to develop chronic diarrhea, severe weight loss, nausea, vomiting, malnutrition, and dehydration. She was admitted to the hospital for extended periods due to these symptoms. Since a link between Benicar and gastrointestinal problems was not known at the time, the plaintiff said she underwent extensive and costly treatment that did not provide any relief. Following an FDA notice warning about Benicar and sprue-like enteropathy, the plaintiff discontinued Benicar HCT and her symptoms resolved, she said.
In a jointly filed Benicar lawsuit, two men claimed that using the antihypertensive drug caused them to develop severe intestinal problems such as sprue-like enteropathy, colitis, and intestinal malabsorption, leading to chronic diarrhea, rapid weight loss, nausea and vomiting, malnutrition, and renal failure. The patients said that they were hospitalized and underwent monitoring, screening, and testing associated with their intestinal problems and that they suffered financial losses as well as pain and suffering as a result of their Benicar use.
In general, most plaintiffs:
Took Benicar, Benicar HCT, Azor, or Tribenzor
Developed serious gastrointestinal injuries
Suffered losses (i.e. financial losses, physical and emotional pain and suffering, loss of quality of life, etc.) as a result of Benicar-related injuries
Those who believe a loved one's death was caused by Benicar also filed lawsuits.
Did you find what you need?