Hundreds of Boys Say Risperdal Gave Them Breasts
Published June 17, 2016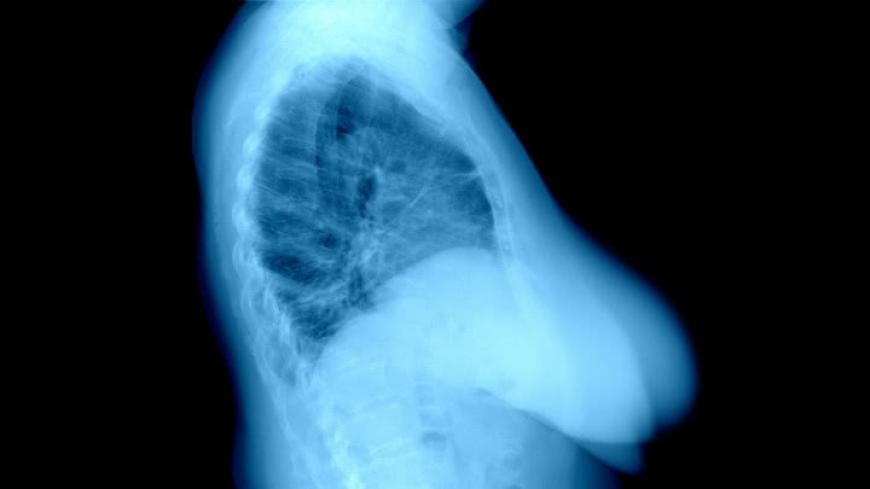 For five years, Shaquil Byrd had to protect himself from bullies. Now he's going after the source of his torment: Johnson & Johnson.
At the age of nine, Mr. Byrd (now 24 and living in Albany, New York) was prescribed Risperdal to treat his mental health issues: depression, ADHD, and bipolar disorder. Soon after he started taking the drug, Mr. Byrd grew breasts—a condition known as gynecomastia.
Though J&J knew Risperdal could have this side effect, they did not add a warning to its label until 2006. By that point, the drug had been prescribed to hundreds if not thousands of young men.
At times, Mr. Byrd's breasts would lactate. For five years—from 2002 until he stopped taking Risperdal in 2007—Mr. Byrd was mocked and harassed by classmates. His confidence wilted, and his self-image became warped.
"He did a lot of crying," Mr. Byrd's mother, Eugenia Jordan, told WNYT. "He was very uncomfortable around other people."
Byrd Fights Back
In 2014, Mr. Byrd had his breasts surgically removed: a big step forward in his recovery from this trauma. He also filed a lawsuit against Johnson & Johnson—one of roughly 1,600 the company has faced in the wake of Risperdal's traumatic side effects.
Incredibly—despite their own research and others', the evidence in this case, and the scores of similar cases—J&J denies all wrongdoing, stating
We believe there is no evidence that RISPERDAL® caused any harm to this patient, who stopped taking the medication eight years before receiving a diagnosis of gynecomastia. We will continue to defend ourselves in this litigation.
Johnson & Johnson claims Mr. Byrd received a gynecomastia diagnosis eight years after he stopped taking Risperdal—which would be 2015, a year after he'd had his breasts surgically removed.
In October 2017, a jury ordered Johnson & Johnson to pay Mr. Byrd a $1 million award.
J&J Fined $2 Billion for Unlawful Marketing
In 2000, Johnson & Johnson learned that 5.5% of boys taking Risperdal long-term eventually developed breasts. But the Risperdal label said that this occurred in 0.1% of boys. By 2000, more than one-fifth of Risperdal users were children and adolescents.
Risperdal wasn't FDA-approved for children in 2002, when a doctor prescribed it to Shaquil Byrd. (Off-label prescriptions are legal; off-label promotions by drug makers are not.) But that didn't stop J&J from marketing it to kids, a significant chunk of whom would contract gynecomastia. This callous disregard would wind up costing the company billions.
By 2000, more than one-fifth of Risperdal users were children and adolescents.
From 1999 to 2005, the FDA repeatedly warned J&J about promoting Risperdal for use by young people. During this time, the Justice Department says that Janssen promoted Risperdal for use in children and individuals with mental disabilities, despite the company knowing that Risperdal posed "certain health risks to children, including the risk of elevated levels of prolactin, a hormone that can stimulate breast development."
In 2013, J&J settled 77 lawsuits filed by men who had taken Risperdal and experienced unwanted (and undisclosed) side effects. Later that year, Johnson & Johnson settled a Justice Department investigation into its promotion and marketing of Risperdal by paying a $2.2 billion fine—one of the largest in American pharmaceutical history.
Recently, the filmmakers behind the hit Netflix documentary Making a Murderer announced their next subject: Johnson & Johnson's manipulative and heartless promotion of Risperdal, as covered in great (and painful) detail by Steven Brill at The Huffington Post.
The name of the article: "America's Most Admired Lawbreaker."
Alabama Man Awarded $2.5 Million
Johnson & Johnson probably wishes it had settled Austin Pledger's lawsuit.
Like Shaquil Byrd, Mr. Pledger—an autistic young man from Alabama—grew breasts after taking Risperdal as a child, in 2002. Like Mr. Byrd, he was ridiculed by his peers for his breasts, which eventually grew to be size 46DD.
Mr. Pledger's breasts grew to size 46DD.
And like Mr. Byrd, Mr. Pledger filed a lawsuit against J&J to hold them accountable for their egregious disregard and concealment of Risperdal's potential side effects.
A Philadelphia jury sided with Mr. Pledger: in February 2015, they awarded him $2.5 million in damages.
During the trial, former FDA chief David Kessler testified that J&J knew as early as 2001 that Risperdal could cause gynecomastia in as many as 5.5% of Risperdal users, but did not add a warning to the drug's label until five years later, in 2006.
Mr. Pledger may have won the trial, but he still hates his body. He idolizes his father, but when he looks in the mirror, he sees his mother. As Mr. Byrd did, Mr. Pledger will likely have to undergo a mastectomy in the near future.
No amount of money can give him his body back, or take away the years of bullying and self-loathing he has suffered.
Thousands of Risperdal Cases Still Pending
Austin Pledger's case was one of thousands that now await trial in Philadelphia. The sheer volume of plaintiffs serves as a powerful indictment of Johnson & Johnson—as does J&J's internal handling of the Risperdal issue.
The man responsible for Risperdal's unlawful marketing was Alex Gorsky. Instead of punishing or firing Mr. Gorsky for the damage he inflicted on hundreds of young boys (and the elderly, who are vulnerable to strokes if they take Risperdal), Johnson & Johnson promoted him to CEO.
Today, Mr. Gorsky is still CEO. While victims like Shaquil Byrd and Austin Pledger have to hire lawyers, go to court, and fight to win compensation for medical bills and psychological trauma, Mr. Gorsky happily takes home more than $25 million a year.
Our law firm, Morgan & Morgan, doesn't think that's right. We are one of the largest personal injury firms in the country, and we aim to hold Johnson & Johnson accountable for their actions.
If you or a loved one has suffered side effects after taking Risperdal, please contact us. Don't wait; these cases are time-sensitive, and you may be owed money.