Amazon Accused of Enrolling Users in Prime Without Consent and Purposefully Complicating Cancelation
Published June 29, 2023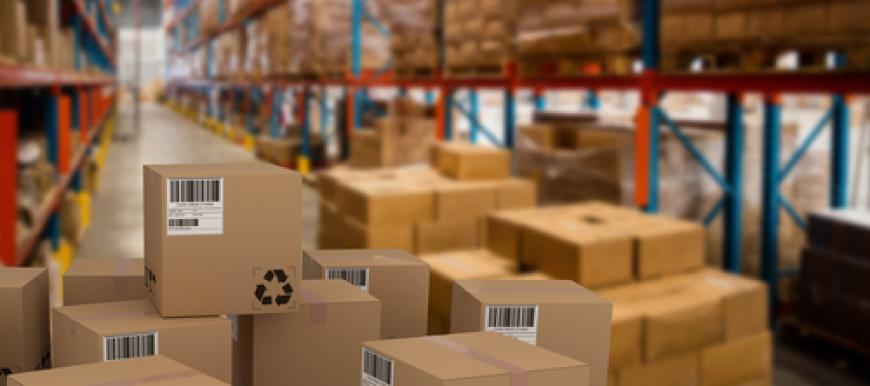 The Federal Trades Commission is taking action against Amazon for enrolling consumers in Amazon Prime without consent—and possibly sabotaging users' attempts to cancel. If you have been a target of such deceptive practices, you may be entitled to compensation.
As the world's largest online retailer, Amazon has revolutionized how we shop. In a post-Amazon world, convenience is king, and most people prefer to do their shopping on a personal device and have their purchases brought right to their door.
Some consumers take their business elsewhere, however, due to some controversies around the company's treatment of their employees, with many allegations claiming that the online retailer's lightning delivery speeds and competitive pricing come at an unfortunate cost to laborers.
But now it appears that even the customers could be paying the price for Amazon's bottom line. The Federal Trade Commission is taking action against Amazon.com, Inc., for what they believe is Amazon's years-long effort to enroll consumers into its Prime membership program without clear user consent—while also knowingly making it difficult for consumers to cancel their subscriptions to Prime. The FTC states that this is in violation of the FTC Act and the Restore Online Shoppers' Confidence Act.
"Amazon tricked and trapped people into recurring subscriptions without their consent, not only frustrating users but also costing them significant money," said FTC Chair Lina M. Khan. "These manipulative tactics harm consumers and law-abiding businesses alike. The FTC will continue to vigorously protect Americans from 'dark patterns' and other unfair or deceptive practices in digital markets."
Enrollment Without Consent
One of the most concerning practices employed by Amazon is the unauthorized enrollment of consumers in Amazon Prime. Many users have reported being signed up for the subscription service without their explicit consent or even their awareness. This often occurs during the checkout process, where consumers may find themselves automatically enrolled in Prime, accompanied by ambiguous or misleading language that is easy to overlook. By taking advantage of user inattentiveness, Amazon exploits the trust placed in its platform, leading to the unwarranted financial burden of an unwanted subscription.
According to the FTC's investigation, during Amazon's online checkout process, consumers were faced with numerous opportunities to subscribe to Amazon Prime at $14.99 per month. In many cases, the option to purchase items on Amazon without subscribing to Prime was more difficult for consumers to locate. In some cases, the button presented to consumers to complete their transaction did not clearly state that in choosing that option they were also agreeing to join Prime for a recurring subscription.
Sabotaging Cancelation Attempts
Discovering an unwanted Prime membership is frustrating enough, but attempting to cancel it can prove to be an arduous and intentionally complicated process. According to the FTC's complaint, Amazon uses tactics that discourage and hinder customers from canceling their subscriptions. The cancellation interface may be intentionally convoluted, making it difficult for users to find the necessary information or steps to cancel. This lack of transparency prolongs the cancellation process and creates confusion, leaving customers trapped in a subscription they never even wanted.
The FTC charges that Amazon put in place a cancellation process intentionally designed to deter consumers from successfully unsubscribing from Prime.
Consumers who attempted to cancel Prime were faced with multiple steps to actually accomplish the task of canceling, according to the complaint. Consumers had to first locate the cancellation flow, which Amazon made difficult. Once they located the cancellation flow, they were redirected to multiple pages that presented several offers to continue the subscription at a discounted price, to simply turn off the auto-renew feature, or to decide not to cancel. Only after clicking through these pages could consumers finally cancel the service.
The complaint notes that Amazon was aware of consumers being non-consensually enrolled and the complex and confusing process to cancel Prime. In the complaint, the FTC also alleges that Amazon attempted to delay and hinder the Commission's investigation in multiple instances.
Inadequate Customer Support
Another aspect exacerbating the problem is Amazon's inadequate customer support for canceling Prime memberships. Consumers have reported difficulties in reaching a knowledgeable representative or receiving clear guidance on canceling their subscriptions. Frustrating automated systems, long wait times, and unhelpful responses add to the sense of deception and reinforce the perception that Amazon prioritizes its own interests over those of its customers. This lack of support further compounds the struggle for consumers trying to navigate the cancellation process.
The Impact on Consumers
The consequences of Amazon's unethical practices have a profound impact on unsuspecting consumers. Financially, consumers may find themselves burdened with recurring Prime subscription fees, unknown to them until after a review of their bank statements or credit card bills. These surprise charges can cause financial strain and disrupt personal budgets. Additionally, the emotional toll of feeling deceived, manipulated, and trapped in an unwanted subscription can lead to frustration, distrust, and a negative perception of Amazon's business practices.
Take Action and Demand Accountability
As consumers, we hold the power to demand ethical accountability from corporations like Amazon. Transparency and consent should be the pillars of any subscription-based service. That's why It is important for consumers to remain vigilant, carefully review every step during online transactions, and proactively check for any unauthorized subscriptions.
At Morgan & Morgan, we strongly believe that companies must prioritize customer satisfaction over deceptive tactics that only serve their own interests. When a company breaks that trust and violates consumers' rights, we stand as allies against injustice. For over 35 years, we have recovered over $15 billion for our clients as the nation's largest personal injury law firm. If you or someone you love has been wronged by Amazon's deceptive practices or interfaces, do not hesitate to contact Morgan & Morgan today for a free, no-obligation case evaluation to learn more about your options to fight back.
Fighting for the compensation you deserve not only enables you to get justice but can also help to raise awareness about these unethical practices, educating other shoppers about these risks, publicly holding Amazon accountable, and sending a warning to other companies that consumers won't stand for such unethical dealings.