Bank of New York Mellon Corporation Data Breach
Published June 07, 2023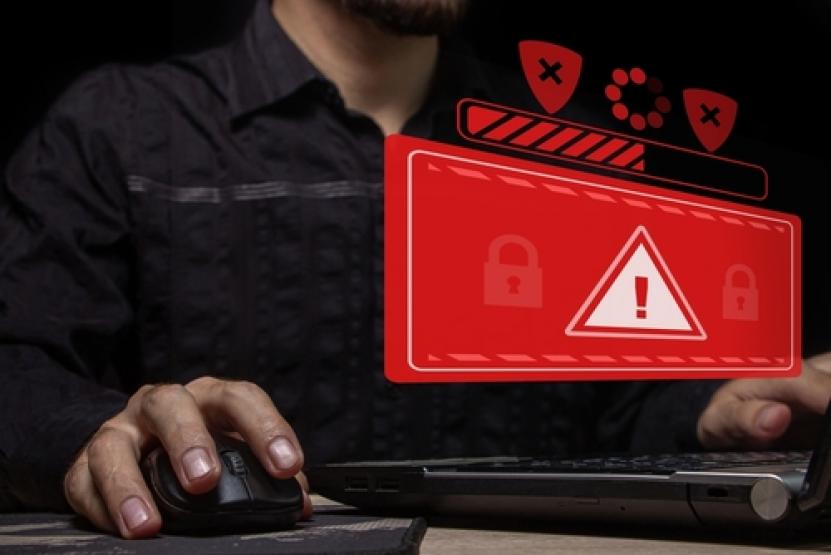 On May 13, 2023, Bank of New York Mellon Corporation, an American investment banking services holding company headquartered in New York City, commonly known as BNY Mellon, filed a notice of data breach with the Attorney General of Massachusetts. BNY Mellon learned that confidential information that had been entrusted to the company was leaked in what they believe to be a third-party data breach. From their investigation, BNY Mellon discovered that during the breach, the unauthorized party gained access to their consumers' names and their social security numbers.
Once they confirmed the leak, the banking company sent out data breach notification letters to all of the individuals who were or may have been impacted by the data leak. 
Who is the Bank of New York Mellon Corporation?
The Bank of New York Mellon Corporation, or BNY Mellon, is an investment bank services holding company that was formed in 2007 from the merger of the Bank of New York and the Mellon Financial Corporation and is based in New York City. BNY Mellon is the world's largest custodian bank and securities services company, employing more than 51,700 people and generating approximately $16 billion in annual revenue. BNY Mellon currently maintains operations in 35 countries with $1.9 trillion in assets under management as of March 2023.
What We Know About the BNY Mellon Breach
While the news over the BYN data breach is relatively new, what we know comes from the companies filing with the Attorney General of Massachusetts. Based on the Massachusetts AG filing, BNY Mellon recently discovered that certain sensitive information that had been provided to the company was accessed by unauthorized parties. The filing noted that the breach did not affect BYN Mellon's computer system but rather the unauthorized gained access to a third party's IT system. Currently, the name of the third party has yet to be released.
Once the company discovered that their consumer's confidential information was made available to an unauthorized party,  BNY Mellon started an investigation to review the affected files in order to determine what information was compromised and which of their consumers were impacted by the breach. Their analysis found that their consumers' names, social security numbers, addresses, and account numbers had been accessed. Then on May 13, 2023, BNY Mellon sent out data breach notification letters to all those individuals whose information was compromised due to the data security incident.
In their letter, BNY Mellon explained to their customers what had occurred and the steps they plan on taking to ensure their consumer's safety moving forward. BYN Mellon is also providing credit monitoring services through IDX for two years at no cost for those individuals who were affected by the breach. The company also claimed that they are currently unaware of any misuse of the accessed information.
What Makes Data Breaches Dangerous?
If you received a data breach notification from Bank of New York Mellon Corporation, it is essential you understand what is at risk and what you can do about it. We've talked a lot about the BYN Mellon data breach, but you may be asking, what exactly is a data breach? Security.org defines a data breach as a "security incident in which a third party accesses data without the consent of the data's owner, which could be either a business, its customers, or both." 
With this information, the third party can use their stolen information to commit identity theft, cause financial losses, ruin credit, and other frauds that can turn victims' lives upside down. So when financial institutions or just major corporations maintain a bank of sensitive information on behalf of employees and clients, it leaves them with a target on their backs for those third-party offenders to try and steal their confidential consumer data. 
Consumers can protect their personal information against data breaches by closely monitoring their sensitive information. If your information has been leaked due to a data breach, you should notify your bank and freeze your credit report in order to prevent any harmful actions taken against you. If you have been notified that your information has been leaked due to a data breach, you can also contact an attorney to learn more about what you can do to protect yourself. 
Victims of the BYN Data Breach Should Contact a Class Action Attorney Today
To learn more about how you can protect yourself and your loved ones from becoming a victim of fraud or identity theft and what your legal options are in the wake of the BNY Mellon data breach, you should speak to an attorney. Speaking with a data breach attorney can help you understand your best course of action and better your odds of seeking financial compensation. If your personal information has been leaked due to the BYN data breach, we may be able to help you. 
For more information about the BYN data breach, or if you or someone you know has been affected, victims are highly encouraged to contact a class action attorney today.