Would You Like Lower Wages With That?
Published December 04, 2018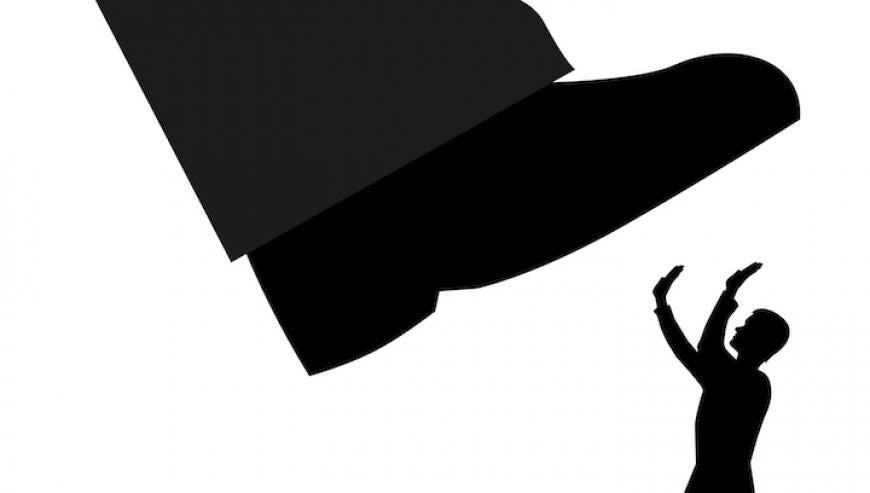 Let's say you work at a Jiffy Lube or a McDonald's and are interested in finding a new job at another Jiffy Lube or McDonald's that could land you a promotion, earning more money. Or maybe the new job is just closer to home or to your kids' school. Or maybe your current job is a toxic environment you want to leave and you want to use your skills elsewhere without dealing with difficult coworkers.
But what if you couldn't move up or out? Because the owner of your Jiffy Lube franchise location and the owners of other Jiffy Lube franchise locations signed an agreement with the corporate office promising to not hire each others' workers. You are subject to a so-called "anti-poaching agreement" you knew nothing about, and it will likely prevent you from earning a raise or promotion from your current employer.
A Princeton University study has estimated that the anti-poaching restrictions affected 70,000 individual restaurants in the US, which is about a quarter of all fast-food locations in the country, according to a New York Times article from August. The report by economists Alan Krueger and Orley Ashenfelter looked at 40 companies' franchise contracts and concluded that there didn't seem to be any other reason for the agreements aside from limiting competition and turnover.
In other words, the agreements are designed to keep you in your job, making less money than you could command if you and other talented workers were able to work at other locations.
Anti-Poaching Lawsuits Allege Wage Suppression
"If Jiffy Lube shop owners had to either pay and promote good employees, or lose them to competitor locations, they would be forced to pay competitive wages and provide competitive promotion opportunities."
Anti-poaching agreements can trap workers, who often don't realize they're subject to these agreements until they try to move locations. Employment lawsuits filed against businesses over anti-poaching agreements often allege that the agreements illegally suppress wages. Take the case of a former Jiffy Lube worker who recently filed a proposed class action against the chain.
The worker alleges that as part of their franchise agreements, independently-owned Jiffy Lube franchises had a clause prohibiting them from hiring any workers who were employed by another Jiffy Lube franchise within the last six months. This, the lawsuit suggests, kept stores from competing for the best employees while keeping their wages low.
"If Jiffy Lube shop owners had to either pay and promote good employees, or lose them to competitor locations, they would be forced to pay competitive wages and provide competitive promotion opportunities," says a complaint filed by a team of attorneys led by Morgan & Morgan's John Yanchunis.
The complaint goes on to say, that "because of the no-poach clause — and because their workers' levels of education, training and experience within Jiffy Lube shops are unique and not easily transferable to other shops — franchisees do not compete with each other, and they do not have to compete with non-Jiffy Lube businesses for their employees, excepting entry-level positions."
Government Action Causes Some Companies to Change Their Tune
This year, under pressure from some state attorneys general, several fast-food companies agreed to ditch their anti-poaching agreements. In August, the New York Times reported that Applebee's, Church's Chicken, Five Guys, IHOP, Jamba Juice, Little Caesars, Panera Bread, and Sonic all agreed to ditch their no-poach clauses following agreements with Washington State Attorney General Bob Ferguson.
Together, the companies represent more than 15,000 locations nationwide, so their vow to no longer enforce anti-poaching clauses was a major step in the right direction for workers.
A month earlier, Ferguson's office similarly compelled Arby's, Carl's Jr., McDonald's, Jimmy John's, Buffalo Wild Wings, Auntie Anne's, and Cinnabon to nix their own no-poach clauses and no longer enforce them nationwide, according to a New York Times article in July.  
This is great news going forward, but what about the workers who suffered for years when the clauses were enforced?
What If You're Making Less Money Than You Should Be?
An anti-poaching agreement might have prevented you from earning increased wages or getting the promotion or higher-paying position at another location that you deserve. You might feel like this is just how it is, but you shouldn't have to stand for it. And we're here to help you fight these anti-competitive agreements.
Our class action attorneys have years of experience taking on big corporations that take advantage of their employees, consumers, and others who don't have the resources to challenge their potentially illegal practices. If you've been a victim of an anti-poaching agreement, contact our labor and employment class-action attorneys today for a free, no-risk case evaluation. You might be entitled to compensation.