This Arthritis Drug Has Been Linked to 1,100 Deaths
Published July 14, 2017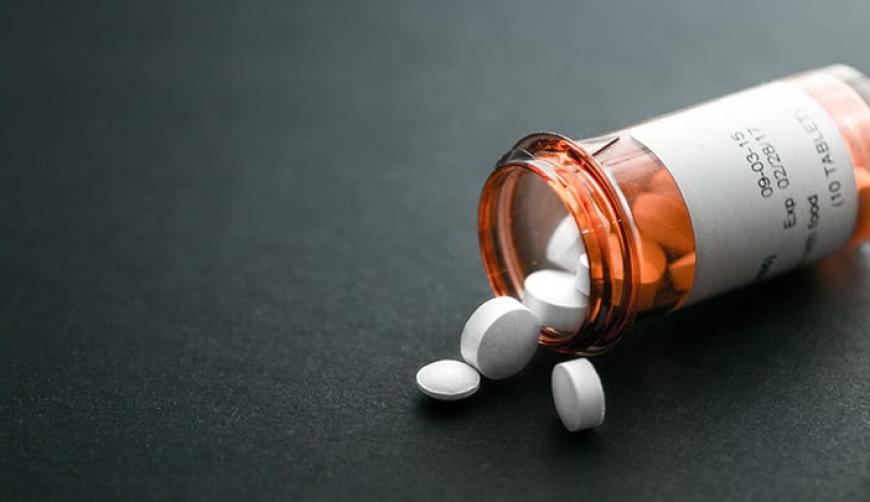 Roche's rheumatoid arthritis medication Actemra has been linked to more than 1,100 deaths, prompting questions about why the drug does not have warning labels about potentially fatal side effects.
Evidence links Actemra to cardiovascular, lung, gastrointestinal, and pancreatic side effects.
Actemra (tocilizumab) competes with arthritis medications that include Humira, Remicade, and Enbrel. But unlike its competitors, Actemra does not warn about potential injuries and deaths from heart attacks, heart failure, strokes, lung disease, pancreatitis, and gastrointestinal perforation—even though there is evidence that the risks of these side effects are as high or higher for patients treated with Actemra than for patients who take competing drugs.
ClassAction.com is closely monitoring the emerging reports about deaths and injuries associated with Actemra. If you have experienced dangerous Actemra side effects that the labels do not warn about, please contact us and share your story.
13,500 Adverse Event Reports Involve Actemra 
Actemra was introduced to the U.S. market in 2010 to treat the disabling disease rheumatoid arthritis. Its introduction was met with enthusiasm since Actemra ostensibly was not associated with the potentially deadly cardiovascular and lung complications that its competitors are.
But according to a new report from STAT, Actemra is not as safe as the U.S. Food and Drug Administration (FDA) and Roche would lead consumers to believe. In fact, the STAT report suggests that Actemra is at least as dangerous as its competitors—if not more dangerous.
STAT analyzed more than 500,000 adverse event reports about several rheumatoid arthritis drugs, including over 13,500 reports involving Actemra, and uncovered 1,128 reports of Actemra patients who died while taking the medication. Many of these patients died from unwarned against cardiovascular and pulmonary side effects.
Highlights from the report reveal worrying trends for Actemra users:
More than 1,000 people died while on Actemra.
Actemra had similar rates of serious side effects compared to competitor drugs such as Humira and Remicade—despite the fact that Humira and Remicade have significantly more users.
Actemra users and Humira users have reported a similar number of cases of interstitial lung disease, while many more cases of lung disease were reported with Actemra than with Remicade. Actemra, unlike Humira and Remicade, does not warn about lung disease.
Similar results were found for heart attacks, strokes, and heart failure—conditions that Humira and Remicade warn about but Actemra does not.
Pancreatitis was reported in 132 Actemra patients. Twenty-six of these patients died. Pancreatitis can kill up to 50 percent of patients in its acute form.
STAT recruited experts to examine the data, and the experts said the FDA should immediately consider Actemra warnings for heart failure and pancreatitis. They also said that the possible link between Actemra and increased risk of heart attacks, strokes, and interstitial lung disease should be further investigated.
STAT points out that adverse event reports are not proof of causation between Actemra and the reported deaths. But it also notes that patient deaths could be higher because these voluntary reports only capture an estimated ten percent of adverse patient experiences.
"There Were Some Red Flags"
The STAT report on Actemra is not the first to raise concerns about the drug's side effects.
Across five Actemra clinical trials, 72 percent of patients had an adverse side effect. One or more serious side effects occurred in 6 percent of patients. Four patients died of heart attacks, one from heart failure, and four from infections during clinical testing.
Nine patients died during Actemra clinical testing.
Infections, gastrointestinal perforations, cardiovascular complications, and other serious side effects prompted serious discussion during a meeting of the FDA's advisory panel in 2008.
The panel voted ten-to-one to recommend approval of Actemra. The sole dissenter was consumer representative Diane Aronson.
Ms. Aronson said, "As a 'no' voter, I felt there wasn't enough data; it was too short-term. There were some red flags."
She added that 'yes' voters felt that "long-term studies will be acted upon" and warning labels adjusted if necessary. "That's why they voted 'yes,'" Ms. Aronson said.
FDA's Ties to Roche Raise Questions
Roche received approval for Actemra on the condition that it would perform Phase IV clinical trials, or post-marketing trials. The FDA may recommend these additional safety studies when there is inconclusive evidence about a drug's long-term safety.
Results from a phase IV trial of Actemra were presented at the 2016 American College of Rheumatology. Actemra patients were compared to patients taking competitor drug Enbrel. Actemra patients were found to have a 1.5 times higher rate of stroke and heart failure.
While the increase is not a statistically significant amount, this does not explain why Enbrel labels warn against prescribing the drug to patients with cardiovascular disease, but equivalent labels have not been added to Actemra.
All 11 authors of the Actemra Phase IV study disclosed financial ties to Roche or Genetech.
Since its 2010 approval, the FDA has scrutinized Actemra several times. A 2012 FDA investigation of Actemra data from several sources found 258 cases of pancreatitis and 185 cases of interstitial lung disease among users. Under pressure from Roche, the FDA declined to push forward with warning labels for these side effects.
The STAT article describes the possible conflicts-of-interest between FDA and Roche, including a former FDA manager who helped oversee Actemra's approval and shortly after left for Roche, where he now works with the FDA to gain approval for new uses of the drug. And all eleven authors of the phase IV study published in 2016—which found an insignificant cardiovascular risk difference between Actemra and Enbrel—disclosed financial ties to Roche or its subsidiary Genentech.
In a 2013 safety review of Actemra, the FDA found 118 deaths associated with the drug, including 42 deaths from heart attack or heart failure. But once again, the agency failed to update the medication's labeling, citing an inconclusive show of causality.
In May 2017, the FDA approved Actemra for use in patients suffering from giant cell arteritis, a move that expands the user base for one of Roche's best-selling drugs. The agency, however, has yet to expand Actemra's safety labeling.
Which raises the question: How many deaths and injuries will it take before the FDA and Roche do take action?