Why Data Security is the Biggest Concern in Healthcare
Published December 30, 2020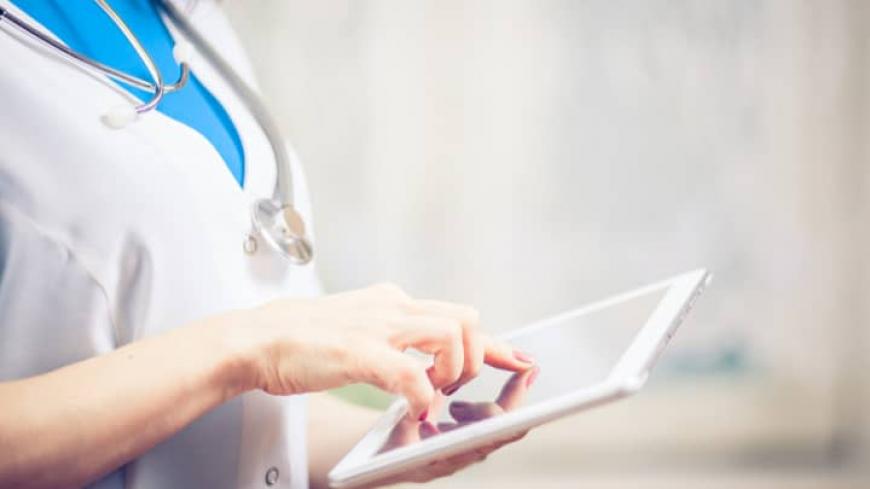 Your protected health information is among the most sensitive private data – and for criminals, it's among the most valuable.
Electronic health records include identity information that is more comprehensive than almost any other type of record, which makes these records a hot commodity for hackers. Your health records include bank account numbers, credit card information, Social Security numbers, family members' names and ages, residential history, and every medical visit and diagnosis. These records are so valuable that hackers have been known to sell an individual stolen medical record for up to $1,000. With this information, hackers or buyers of this information could be capable of fraud, identity theft, or extortion.
The FBI issued a warning in October that there was "an increased and imminent cybercrime threat to U.S. hospitals and healthcare providers."
The joint cybersecurity advisory — coauthored by the FBI, the Cybersecurity and Infrastructure Security Agency, and the Department of Health and Human Services — reports that malicious cybercriminals are targeting the Healthcare and Public Health Sector with malware that is often leading to ransomware attacks, data theft, and the disruption of healthcare services. These issues will be even more challenging for organizations within the COVID-19 pandemic, the advisory warned.
According to research from the Ponemon Institute, criminal attacks have increased by 125% since 2010 and now represent the leading cause of healthcare data breaches.
In recent years, these cyberattacks on the health industry have increased dramatically. In 2019, a staggering 41+ million patient records were leaked during data breaches, according to HIPAA Journal's 2019 Healthcare Data Breach Report. The report, which looks at figures from the Department of Health and Human Services' Office for Civil Rights breach portal, found that there was a major increase in healthcare data breaches in 2019. According to the report, there was a 196% increase from 2018 to 2019 in reported healthcare data breaches of 500 or more records.
HealthTech reports that healthcare facilities are facing an increased risk of cyberattacks amid the coronavirus pandemic. "Despite billions of dollars spent annually to guard entry points to clinical data, many healthcare providers still underestimate the strategic value of improving data protection," writes Josh Gluck, HealthTech contributor and vice president of Global Healthcare Technology Strategy. "As this pandemic continues, it is more important than ever that these essential services are able to not only use their data but also store it securely."
In April, Microsoft warned hospitals that its Threat Protection Intelligence Team identified as vulnerable to impending ransomware attacks. The American Medical Association and American Hospital Association also issued guidance to physicians on how to keep their telehealth and remote work environments safe from cyber threats.
The consequences of these attacks can be severe. Hackers will sometimes require payment to the attacker, decryption tools, or the gamble of recovering sensitive data from infrequently tested backups. And the individuals who have their information stolen are at risk of identity theft or fraud.
If you or a loved one have been the victim of a healthcare data breach, an experienced attorney may be able to help. The attorneys at Classaction.com are dedicated to helping consumers who have suffered financial or reputational harm from a data breach. We have the resources to hold the powerful accountable. Our attorneys file lawsuits against the companies that were subject to these destructive breaches.
If your credit card information, Social Security number, email address, password, or other private information was stolen as result of a data breach, contact us today for a free legal consultation. There are never any upfront costs or expensive hourly fees to hire us.