FCC Blocks Privacy Laws While Americans Ask For More
Published March 02, 2017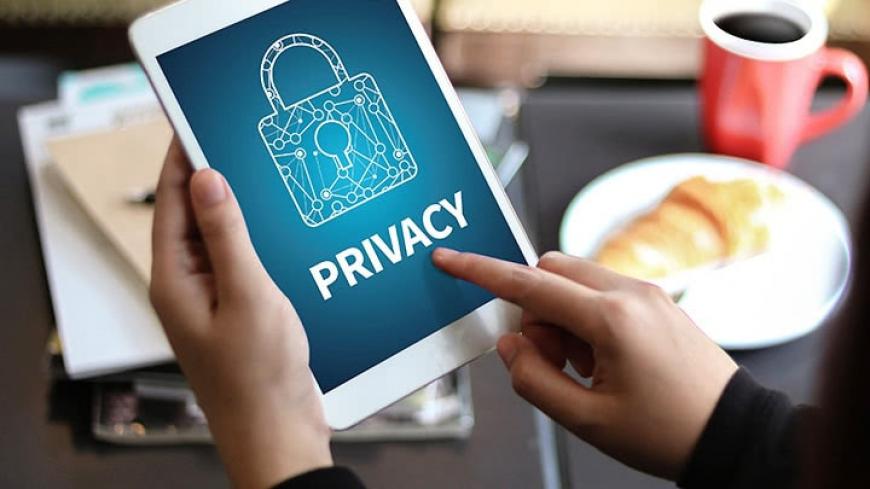 New FCC Chair Ajit Pai blocked the first of the internet privacy rules from going into effect, which required internet providers to protect consumers' information and disclose data breaches.
Yahoo isn't the only company that is too cavalier when it comes to your online privacy. In addition to companies left and right leaving your private information vulnerable to hackers, there are those that intentionally hand your personal details to third parties without your consent.
Last year, the Federal Communications Commission (FCC) passed legislation regulating how Internet Service Providers (ISPs) collect, share, and protect your online data. The rules require that companies like AT&T and Comcast ask you to "opt-in" before selling your personal details (like browsing history, location, and more) to advertisers. 
New FCC Chair Ajit Pai, a former Verizon attorney, blocked the first of the internet privacy rules from going into effect last week. The rules required ISPs to protect consumers' information and disclose data breaches. Critics of the privacy rules, including Pai, argued that they were confusing and unfair because they would have resulted in websites like Google and Facebook being treated differently than internet providers.
"All actors in the online space should be subject to the same rules, and the federal government shouldn't favor one set of companies over another," one of Pai's representatives said last week.
Putting "Corporate Interest Before Consumers"
It's not about favoring one business over another. In response to Pai's actions, Senator Edward Markey (D-Mass.) said that we cannot let the FCC "put corporate interest before consumers."
Supporters of the rules point out that Google and Facebook are free services—as creepy as they sometimes are, it isn't surprising that users are "paying" in some way. If Americans are uncomfortable with how these websites use their information, they have the ability to cancel their accounts. Internet providers are the "gatekeepers" though; it's much more difficult for consumers to opt out of these services.  
These arguments aside, any regulation is better than none. While the FCC can hold companies accountable for violating online privacy agreements and using deceptive practices, they can only step in once harm has been done—often, it's too little too late.
Verizon Fined $1.35 Million for Supercookies
When it comes to deceptive tracking, Verizon may be one of the worst offenders.
In 2015, it was discovered that Verizon installed supercookies on users' devices which not only tracked phone activity (like websites visited, links clicked, etc.), but were also impossible to remove. The company installed the supercookies without consumer consent to collect information for advertisers.
Verizon "rectified" the situation by directing users to MyVerizon.com to delete the supercookie but this installed yet another cookie. Last year, the company paid a $1.35 million fine to the FCC for deceiving users.
Verizon's actions are especially discomforting since Pai has a former history with the company.
Majority of Americans Want More Control Over Their Privacy
In a time that is characterized by partisan feuding, one thing that Americans can all agree on is that protecting their online privacy is important, and that the federal government needs stronger laws to protect consumers.
According to a PEW study published in September 2016:
68% of Americans believe current laws are not strong enough to protect online privacy.
74% say it is very important that they are in control of who can get information about them. 
91% agree or strongly agree that consumers have lost control over how their information is collected and used by companies.
Tips for Maintaining Online Privacy
Unfortunately, without strict regulations consumers can only do so much to protect their information from advertisers and potential data breaches. However, you can enhance your privacy by following these steps wherever possible:
Change your passwords regularly (make sure they aren't predictable) and use an app like LastPass to store them.

Check your browser's privacy settings and disable location tracking, cookies, etc. as much as possible. (These are often hard to find. In Chrome, go to: Preferences→Settings→Advanced Settings→Content Settings.)

Regularly delete your web history and cookies. Note that this may remove your privacy settings on some platforms.

Browse privately using your browser's

 incognito mode

and use a search engine like

DuckDuckGo

that doesn't track your searches.

Avoid linking sites, apps, and other accounts to Facebook or Google profiles—which track your activity across platforms—and log out of these accounts when you aren't using them.

Check your app settings to monitor what types information they are collecting. For example, does your favorite game

really

need to access your contacts?

Assume you don't have privacy and be mindful of what information you share online.
Our lives are so intertwined with the devices we use that this is just the tip of the iceberg for maintaining privacy. Check out The Guardian's 21 tips for more.
If you were harmed by a data breach, you may be eligible for compensation. Contact ClassAction.com for a free, no-obligation legal review.