Glyphosate Cancer Lawsuit Against Monsanto Roundup
Published September 23, 2019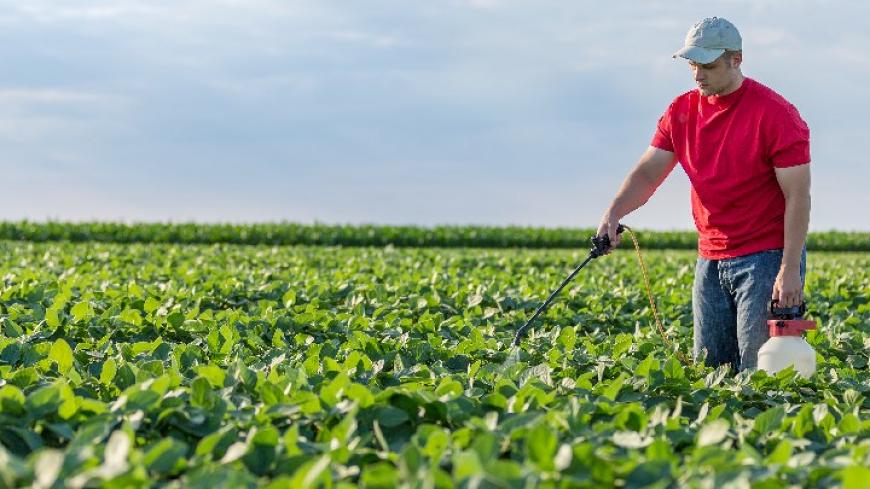 Glyphosate Cancer Risks Come Full Circle With Nebraska Roundup Lawsuits
Larry Domina, a third-generation Nebraska farmer, was one of the first people to file a U.S. lawsuit against Monsanto alleging non-Hodgkin lymphoma from Roundup weed killer. 
In June, Monsanto's parent company, Bayer, was granted permission to have cases heard in Nebraska. The litigation's move to that state is fitting since it is where the link between farm chemicals and non-Hodgkin lymphoma was first made by researchers, including Dr. Dennis Weisenburger. 
Weisenburger has been serving as an expert witness on behalf of Roundup lawsuit plaintiffs. He is probably best known for his statement that using Roundup more than two days per year doubles the risk of developing non-Hodgkin lymphoma. But Weisenburger has been examining links between herbicides and cancer since the 1980s, when he was a researcher at the University of Nebraska. 
Domina and Weisenburger will play important roles as Monsanto looks to reverse its legal fortunes with upcoming litigation in America's heartland. 
Nebraska Farmer Third to File Roundup Lawsuit
When Monsanto Roundup Ready crops were introduced in the 1990s, Larry Domina was an early fan. Using such crops, which are genetically modified to resist Roundup herbicide, meant that farmers like Domina could spray Roundup all over their fields without fear of it damaging their produce and without the need for spot-spraying weeds. 
"It was almost magic," Domina told the Omaha World-Herald. 
But when Domina was diagnosed with non-Hodgkin lymphoma in 2012, he began to wonder whether the agricultural chemicals he used on his farm might be to blame. 
"There were many, many chemicals that I used, and I knew there were many, many times that I didn't wash my hands after being in all kinds of stuff," he said. 
Domina's cancer is now in remission. Since his recovery, he has narrowed down the list of chemicals that might have caused his cancer to just one: glyphosate, Roundup's main active ingredient. 
Larry Domina's brother, David, filed a lawsuit against Monsanto after learning about a report from the International Agency for Research on Cancer that classified glyphosate as "probably carcinogenic to humans." Filed on behalf of Larry Domina and three other Nebraskans who had been treated for non-Hodgkin lymphoma, it is the third U.S. Roundup lawsuit. 
"Monsanto people told us [Roundup] was safe," said David Domina. "In fact, they told us it was so safe, you can drink it. But if Roundup is a cause [of cancer], we need to do something about that. We need to get it off the market. Or for sure, Monsanto needs to do a much, much better job of educating people and tell them to be careful."
After suffering three huge trial losses in California, Bayer asked the judge overseeing federal Roundup litigation to allow trials in other states. Bayer may be betting that juries in the heart of farm country will be more sympathetic than California jurists, who awarded plaintiffs more than $2 billion. 
From UNMC Researcher to Key Plaintiff Expert
When testifying on behalf of Alva and Alberta Pilliod, Weisenburger said the question of whether Roundup causes cancer is "not a hard call." 
"Your risk is increased twofold for non-Hodgkin's lymphoma if you used it more than two days per year," Weisenburger claimed at the Pilliods' trial. "The more you used it, the more your risk is increased. Being exposed a little bit didn't increase your risk, but being exposed more increased your risk."
Weisenburger worked for 28 years at the University of Nebraska Medical Center (UNMC) in Omaha before moving to the City of Hope Medical Center in Los Angeles. As a young doctor at UNMC, Weisenburger was one of the researchers looking into the question of why farmers were showing an increased risk of non-Hodgkin lymphoma. 
"People told me that there was a high rate of lymphoma in Nebraska. So that really piqued my interest," Weisenburger said while testifying for Edward Hardeman. 
Weisenburger first published a paper on the topic in 1985, and by his estimate, about a dozen papers came out of the Nebraska study. Some of the Nebraska data was combined with other studies to perform more thorough research, including a study from the National Cancer Institute published in 2003. According to its findings, farmers who used glyphosate had a cancer risk that was twice as high as that of the general population. 
When asked at trial by a plaintiff's attorney whether he thought Roundup can cause cancer, Weisenburger replied, "To the best of medical certainty, I believe that Roundup is a substantial cause of cancer in people who are exposed to it in the workplace or in the environment." 
Weisenburger further explained, "When you get Roundup on your skin, just like the Roundup will penetrate the plant cells, it will penetrate the cells of the skin, and it will get into the tissues, and it will then get into the lymph system and into the blood. All those tissues do get exposed to glyphosate as it's going through the body."
Bayer has accused plaintiffs of using cherry-picked data to prove their cases. It claimed in Mr. Hardeman's case that Weisenburger's testimony was made "purely for this litigation." Bayer's attorneys filed a Daubert motion to try to exclude Weisenburger's testimony, but their efforts failed. 
David Domina plans to use Weisenburger as an expert witness for the upcoming Nebraska Roundup trials. If he does, Weisenburger will find himself back where his research began. And once again, his testimony may play a crucial role in securing justice for Roundup cancer victims.