Hospital Failures Undermine FDA Device Safety Efforts
Published November 08, 2016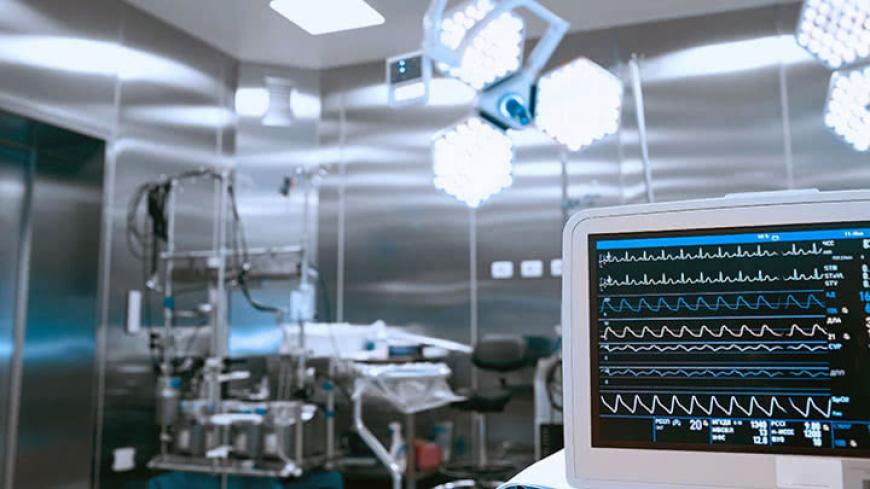 Hospitals and manufacturers routinely fail to report medical device-related deaths, injuries, and other safety data to the Food and Drug Administration, in violation of federal rules and to the detriment of medical device safety monitoring. FDA fecklessness often compounds these issues, leading to avoidable patient harm.
ClassAction.com wants to remind consumers that you can report medical device problems directly to the FDA through its website.
You can also report problems to ClassAction.com and find out if you have a legal cause of action against a device manufacturer.
Hospitals and Manufacturers Play Key Roles in Data Collection
The FDA is tasked with balancing the need to quickly bring new, life-enhancing technology to market with the need to ensure device safety and effectiveness prior to marketing. Accordingly, FDA relies on both premarket evaluation (including clinical studies) and post-market surveillance (monitoring devices once they are cleared for sale).
FDA relies on premarket and post-market data to evaluate medical device safety.
Medical device reporting is among the post-market surveillance tools available to the FDA. Federal law requires that hospitals notify the manufacturer within 10 days of a serious injury possibly related to a medical device and notify both the manufacturer and the FDA of a possible device-related death. Hospitals must also submit annual reports to the FDA at the start of each calendar year.
Device manufacturers have reporting duties as well. A manufacturer must file FDA reports within 30 days of learning about an injury or death linked to one of its products.
FDA Inspections Reveal Reporting Lapses
In response to a number of high-profile device safety issues associated with power morcellators and duodenoscopes that hospitals failed to report, the FDA performed inspections at 17 hospitals where issues with those devices allegedly occurred.
The inspections revealed reporting issues at prominent medical centers, the FDA disclosed in October 2016, including at Massachusetts General Hospital in Boston, New York Presbyterian Hospital, and the Ronald Reagan UCLA Medical Center.
Issues uncovered in the inspections include failure to submit required reports, inadequate reporting procedures, and a lack of reporting requirements awareness and training on the part of hospital staff.
Jeffrey Shuren, Director of FDA's Center for Devices and Radiological Health, addressed these reporting lapses in a blog post and said that while certain hospitals were singled out, the issues are widespread.
"We believe that these hospitals are not unique in that there is limited to no reporting to FDA or to the manufacturers at some hospitals. We want to work with all hospitals to address these issues," said Mr. Shuren.
The FDA will hold a workshop in December to discuss ways to improve hospital-based surveillance efforts.
Patients interested in taking a proactive role in medical device adverse event reporting can submit reports online through MedWatch.
FDA Medical Device Oversight Criticized
The FDA's hospital inspections were driven by criticism that the agency is not doing a good enough job tracking medical devices.
A Senate investigation into superbug outbreaks at hospitals linked to duodenoscopes—tube-like medical devices inserted through the mouth into the stomach and intestine for minimally invasive procedures—found that poor FDA oversight was to blame.
Device manufacturers' main goal is to quickly get new products to market—not to protect patient health.
"This investigation clearly demonstrates the inability of FDA's current device surveillance system to accurately identify the extent of device problems when they occur, which poses an unacceptable risk to patients," concluded the Senate in its January 2016 report.
The report recommends that FDA make changes to its 510(k) approval process, a fast-track process that allows devices to be cleared for sale without rigorous premarket testing if they are "substantially equivalent" to devices already sold. FDA clears dozens of high-risk medical devices each year through the 510(k) process. Many of the most high-profile product defect lawsuits in recent memory have involved 510(k)-approved devices, including metal hips, transvaginal mesh, and power morcellators.
A 510(k) submission is also required when a manufacturer modifies a medical device in a way that might impact safety or effectiveness.
According to the Senate report, manufacturers of duodenoscopes blamed for spreading antibiotic-resistant infections between 2012 and 2015 made substantial design changes to the devices that affected their decontamination specifications, but failed to submit relevant 510(k) applications. By the time the FDA determined applications should have been submitted, the devices had been in use—and spreading infections—for years. At least one manufacturer was aware of contamination problems but failed to disclose them.
The Senate report notes it is up to manufacturers to determine if and when a 510(k) application is warranted. Yet this creates a strong conflict of interest, since manufacturers' main goal is to quickly get new products to market.
In fact, an over-reliance on manufacturers and hospitals to self-report device safety information places consumers at the mercy of organizations that have incentives not to make rapid and robust disclosures for fear of costly litigation.
While a stronger FDA can help to protect patient safety, patients should take steps to help themselves, such as reporting directly to the FDA and holding companies accountable.