Jury Awards $72 Million to Family of Baby Powder Victim
Published April 18, 2016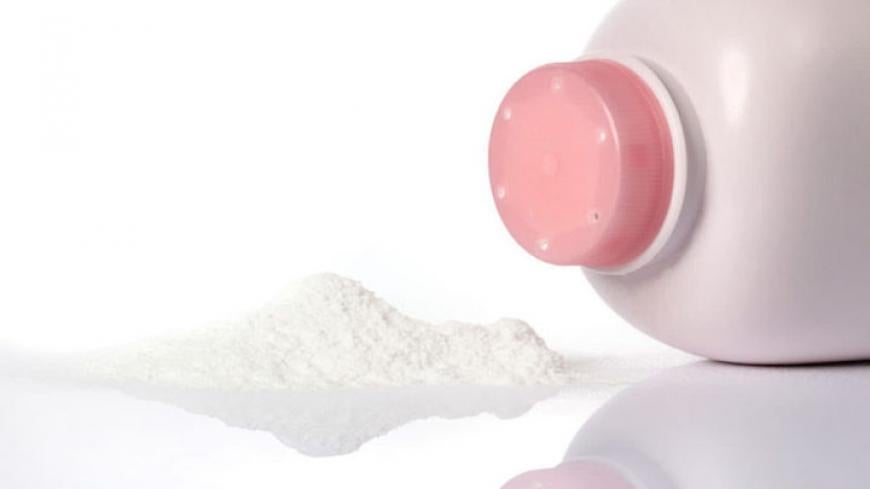 (Note: On October 17, 2017, a Missouri appeals court threw out this verdict in light of the Supreme Court's Bristol-Meyers Squibb ruling.)
Johnson & Johnson describes its 120-year-old baby powder as "a classic." Indeed, for decades, millions of people have used the powder on their bodies and their children's.
Which is what makes Jacqueline Fox's death from ovarian cancer so scary.
Like millions of people across America, Ms. Fox used Johnson & Johnson's baby powder religiously, and did so for 35 years. Tragedy struck in 2013, when she was diagnosed with ovarian cancer.
Ms. Fox passed away from the disease last fall at age 62—but not before filing a lawsuit against Johnson & Johnson for failing to warn her of the cancer risk associated with using baby powder for feminine hygiene.
She was just one of thousands of women who have filed suit against Johnson & Johnson for negligence.
A pathologist determined that Ms. Fox's ovaries became inflamed and then cancerous from the talc. Internal memos suggested Johnson & Johnson executives knew of the risks; one of their medical consultants even compared talc use to smoking.
In February, a Missouri jury awarded Ms. Fox's family $72 million. Johnson & Johnson expressed disappointment in the decision, which it appealed—successfully. The company also posted a fact sheet on its blog, which notes the following:
Its talc products have not contained asbestos since the 1970s.
Talc has been approved for use all over the world.
The U.S. Center for Disease Control (CDC) has not identified it as elevating risk for ovarian cancer.
Two large-scale studies (the only ones, according to Johnson & Johnson) "found no causal relationship between talc and ovarian cancer."
But serious questions about talc remain.
Baby Powder Linked to Ovarian Cancer
Talc, the softest mineral known to man, has been the main component of Johnson's Baby Powder since its release in 1893. Despite its enduring popularity and widespread use, its legacy is marred by health concerns.
Until the 1970s, baby powder contained asbestos, which has been linked to mesothelioma. Johnson & Johnson has since removed the asbestos, but some studies have shown an increased risk of ovarian cancer for women who use talc for feminine hygiene.
A 1999 study in the Journal of the National Cancer Institute noted, "Perineal talc use has been associated with an increased risk of ovarian cancer in a number of case-control studies," and concluded that "perineal talc use may modestly increase the risk of invasive serious ovarian cancer."
In 2013, the American Association for Cancer Research published findings that talc powder "is associated with a modest 20-30 percent increase in risk of developing epithelial ovarian cancer."
"How Can You Put a Value on a Life?"
That same year, Deane Berg sued Johnson & Johnson after contracting ovarian cancer she alleges arose from her regular baby powder use. She turned down a $1.3 million settlement and took the case to court, where Johnson & Johnson was found guilty of negligence, fraud, and conspiracy, but not required to pay Ms. Berg any damages. (She says it was never about the money.)
In a heartfelt 2016 editorial published in the wake of the Fox decision, Ms. Berg writes, "There was no ovarian cancer in my family. I didn't smoke. I wasn't overweight. The one risk factor that stood out was my use of talcum powder."
Ms. Berg, a physician's assistant, adds, "I believe that talc can cause ovarian cancer in women," and concludes, "Some people think $72 million is excessive, but I don't think so. How can you put a value on a life?"
Frightening Lack of Safety Standards for Cosmetics
Incredibly, the cosmetics industry's safety standards have not been updated since the passage of the egregiously outdated Food, Drug and Cosmetic Act in 1938.
In April 2015, Senators Dianne Feinstein (D – California) and Susan Collins (R – Maine) co-sponsored the Personal Care Products Safety Act to give the FDA more oversight, including the power to require recalls of dangerous products. The bill received support from the cosmetics industry and consumer advocacy groups like the Environmental Working Group (EWG), but has yet to make it through Congress.
Last month, a national poll by the Mellman Group and American Viewpoint found that 68% of likely voters favor stricter regulation of the cosmetics industry to ensure the safety of its products.
This overwhelming support is unsurprising given the 1,200 Johnson & Johnson lawsuits—and the 17,000 complaints over Guthy-Renker's WEN hair conditioner, which has allegedly caused thousands of women's hair to fall out. (Two hundred women have filed suit against Guthy-Renker. That case is still pending.)
If you or a loved one has suffered after using baby powder or any other cosmetic product, please contact us immediately. You may be entitled to compensation due to negligence on the part of the manufacturer.