ClassAction.com Pursuing NorCal Wildfire Lawsuits
Published October 19, 2017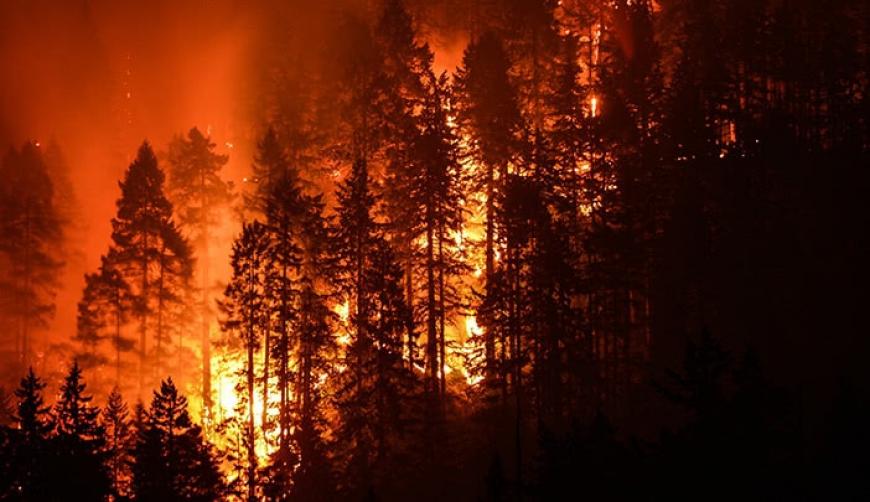 ClassAction.com is now investigating lawsuits on behalf of victims of the Northern California wildfires. The fires have claimed 42 lives and destroyed thousands of homes and businesses, including several wineries.
Reports suggest that California utility giant Pacific Gas & Electric (PG&E) may have failed to maintain power lines, potentially causing or abetting the deadly wave of fire tearing through the state. California's Public Utilities Commission (PUC) is now probing what role if any PG&E played in the blaze.
The state's Public Utilities Commission is now probing what role PG&E may have played in the blaze.
With that goal in mind, ClassAction.com has also launched FireLawsuit.com, an online resource for people impacted by the fires. The site offers news, FAQs, videos, a checklist for victims, and free consultations for those who may want to pursue legal action against PG&E.
ClassAction.com also hosted a free workshop at the DoubleTree Hilton in Sonoma on Friday, October 27, which addressed questions regarding health concerns, insurance claims, and environmental impacts stemming from the wildfires in Napa and Sonoma Counties. Robert F. Kennedy, Jr. was the keynote speaker at that event.
PG&E Has History of Sparking Wildfires
PUC is investigating PG&E for a few reasons. First, Sonoma County emergency radio transmissions suggest that on the night the wildfires began, there were exploding transformers and downed electrical wires.
Second, power lines are the leading and most likely cause of fires in California.
Finally, PG&E has a checkered safety record and has been responsible for past fires.
In April, state regulators fined PG&E $8.3 million for a 2015 fire that torched 550 homes and killed two people. And in September 2010, one of PG&E's natural gas pipelines ruptured, igniting a fireball that destroyed part of San Bruno and killed eight. A federal investigation found that PG&E's lack of maintenance was primarily to blame.
Juries and investigators have also found PG&E responsible for sparking several other wildfires in the state, including a large 1994 fire in the Sierra. For its role in that fire, PG&E was convicted of 739 counts of negligence for failing to trim its trees. That blaze destroyed 12 homes and a schoolhouse.
Regulators have attributed other fires to other utility companies, and fined them accordingly:
A 2007 fire in Malibu resulted in a $37 million fine for Southern California Edison
A trio of 2007 fires in Witch, Rice, and Guejito led to a $14.4 million fine for San Diego Gas & Electric
Even after a slight rebound this week, PG&E shares are down 18 percent since last Wednesday. The PUC investigation and lawsuits could hang over the company for the foreseeable future, driving investors away.
We Are Not Afraid to Take On Utility Companies
ClassAction.com and its partner firm Morgan & Morgan have a long, impressive track record of going up against negligent utility companies like PG&E.
We previously filed suit against Southern California Gas Company (SoCal Gas) and Sempra Energy after a 2015 gas leak in Aliso Canyon devastated the community of Porter Ranch, CA. That lawsuit is on behalf of people who have experienced health problems (blackouts, vision problems, headaches, etc.) and financial losses as a result of the leak.
Morgan & Morgan is the largest consumer protection firm in the country, with more than 300 attorneys, placing a legal powerhouse in the corner of wildfire victims. We have the resources to take on massive companies like PG&E, and we have recovered billions of dollars for our clients.
If you or a loved one live in Napa or Sonoma County and suffered injuries, property damage, or financial losses as a result of the fires, contact us as soon as you are able for a free, no-obligation legal consultation.