Time Running Out for Victims of Priests' Sexual Abuse
Published January 04, 2017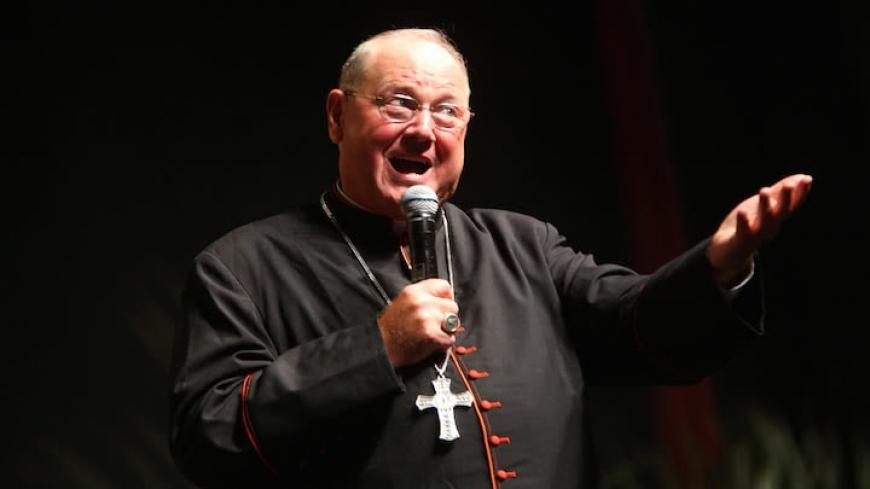 (Above: Cardinal Timothy Dolan, Archbishop of New York)
In October 2016, the Roman Catholic Archdiocese of New York announced that it had established a fund to compensate victims of sexual abuse at the hands of Catholic priests: the Independent Reconciliation and Compensation Program, or IRCP.
The IRCP is headed up by mediator Kenneth Feinberg, who has also handled compensation funds for victims of 9/11, the Boston Marathon bombing, and the shooting at the Pulse nightclub in Orlando.
According to Cardinal Timothy Dolan, the Archbishop of New York, the roughly 200 victims who have already come forward have until January 31, 2017 to enroll in the compensation program. Starting February 1, new victims may enroll.
That January 31 deadline is now less than four weeks away. Because of New York's stiff statute of limitation (SOL) laws, this could be the last chance for some victims of abuse to obtain a measure of justice for their suffering.
If you or a loved one experienced abuse by a Catholic priest or deacon in the Archdiocese of New York, contact us today to learn how you can hold the Archdiocese accountable.
Only 30 of 200 Victims Have Received Compensation
Though Cardinal Timothy Dolan, the archbishop of New York, said that roughly 200 victims had come forward, only 30 of them have received compensation as of this writing.
"How can you look the survivors in the eye?"
That is in part due to New York's notoriously harsh statute of limitation laws, which require child victims of sexual abuse to file charges (criminal or civil) by the time they turn 23. Some states have no statute of limitations at all for these cases.
The Child Victims Act—a law proposed by Assemblywoman Margaret Markey (D-Queens) that would have eliminated or extended New York's SOL—failed to reach the state legislature's floor for a vote last summer.
Senator Brad Hoylman (D-Manhattan), who sponsored the act, said, "How can you look the survivors in the eye?"
The archdiocese opposed the act. Critics of the Church's compensation fund say it is just a way for the Archdiocese to keep from disclosing its private records about the abuse in future litigation. (Victims who enroll in the compensation program may not file lawsuits thereafter.)
Meanwhile, a new legislative session in the state will bring a new push to pass some version of the Child Victims Act. There is no guarantee it will pass, though, so some victims may consider the IRCP their best bet for relief.
New Victims May Enroll in IRCP Starting Feb. 1
While the 200 or so victims who have already approached the Archdiocese with claims of abuse have just a few more weeks to enroll in the IRCP, victims who have not yet come forward may join the program starting February 1.
These victims may have been abused recently or as far back as 50 years ago.
These victims may have been abused recently or as far back as 50 years ago. While New York's statute of limitations has prohibited many lawsuits, the IRCP does not discriminate with regard to the date of the abuse.
According to the archdiocese, 40 priests in the state have been linked to abuse. But that number could rise if or when new victims come forward next month.
In announcing the program, Cardinal Dolan said, "I wish I would have done this quite a while ago. I just finally thought: 'Darn it, let's do it. I'm tired of putting it off.'"
Many victims of the archdiocese's abuse don't have the luxury of putting off justice—they have just a few weeks left to pursue it.