Ruling Exposes GM to New Ignition Switch Lawsuits
Published July 15, 2016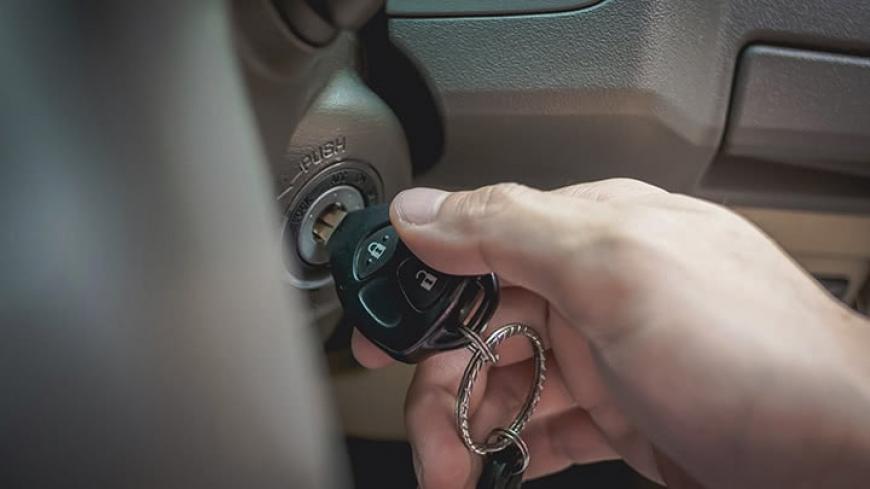 General Motors can't avoid lawsuits over its deadly ignition switch defect that were previously barred by the company's 2009 bankruptcy sale, a federal appeals court has ruled, giving new life to hundreds of claims that could be worth up to $10 billion.
"Old GM did nothing, even as it knew that the ignition switch defect impacted consumers."
The U.S. Second Circuit Court of Appeals ruling overturns a lower court decision that the 2009 bankruptcy sale that transformed "Old GM" into "New GM" shielded the automaker from ignition switch lawsuits that arose prior to the restructuring. But GM's failure to disclose the ignition switch defect prior to bankruptcy led to a dispute about whether victims' constitutional right to due process had been violated. According to the Second Circuit ruling, the timing of GM's disclosure denied victims the right to challenge the sale prior to its approval, and thus they can't be bound by sale order provisions that protect GM from litigation.
"While the desire to move through bankruptcy as expeditiously as possible was laudable, Old GM's precarious situation and the need for speed did not obviate basic constitutional principles," said the court. "Due process applies even in a company's moment of crisis."
After the court's decision, previously disallowed ignition switch injury and death claims as well as cases alleging lost vehicle value stemming from the ignition switch recall are back on the table. The total value of the new claims is estimated by the court at $7 to $10 billion. GM has already paid more than $2 billion in connection with the recall scandal, including more than $1 billion to resolve injury and death claims.
Was Bankruptcy an Attempt to Cover up Ignition Switch Flaws?
Some GM plaintiff lawyers believe that Old GM filed for bankruptcy to cover up its knowledge of the ignition switch defects that prompted a 2014 recall of 2.6 million cars.
"The appeals court ruling today solidifies something that we have known from the very beginning of this suit—GM's bankruptcy filing was a calculated move in its effort to conceal and cover-up its actions," said one attorney.
The 2nd Circuit Court said that Old GM knew or should have known about the defect, which caused a loss of power and key safety equipment such as airbags. At least 124 deaths and 275 injuries are linked to the faulty part.
"At a minimum, Old GM knew about moving stalls and airbag non-deployments in certain models, and should have revealed those facts in bankruptcy," the court said.
GM admitted to the Justice Department that it knew of the ignition switch defect since 2005 and hid it from regulators from 2012 to 2014. An internal GM audit shows that the defect was detected by some in the company as early as 2001. GM issued a "technical bulletin" over the issue in 2005 but delayed issuing a recall for nearly a decade. A Wisconsin state trooper correctly linked a fatal 2007 crash to the ignition switch in a Chevy Cobalt and detailed his findings in a report he sent to GM. GM said it did not see the report until 2014.
Decision Could Impact Bellwether Trials
Law360 reports that the Second Circuit ruling could mean additional bellwether cases may need to be added to multidistrict litigation to reflect the influx of previously barred claims.
Bellwether cases are a small group of lawsuits representative of a larger group that are tried first and often help to shape the direction of a multidistrict litigation, or MDL. GM is facing hundreds of MDL claims over injuries and deaths in New York federal court. The company has prevailed in 4 of 6 bellwether trials to this point, but one of the criteria of those bellwethers is that the accident occurred after 2009.
Plaintiffs may now be able to argue that the Second Court's ruling allowing post-2009 ignition switch crashes makes the trial pool unrepresentative of the overall claims landscape, and that new bellwethers should be added.
If the ruling stands, it could also make GM more prone to settle outstanding cases, rather than risk trial losses.
Was Your Pre-Bankruptcy Ignition Switch Claim Denied? You Might Have a Case.
While the full impact of the Second Court's ruling on ignition switch claims remains to be seen, victims whose claims were not allowed under the previous bankruptcy protection ruling may now have a second chance at justice.
To learn more, contact ClassAction.com for a free case review.