Recall of Potentially Fatal Airbags Widens to BMW, Honda, Audi, Toyota and More
Published December 18, 2019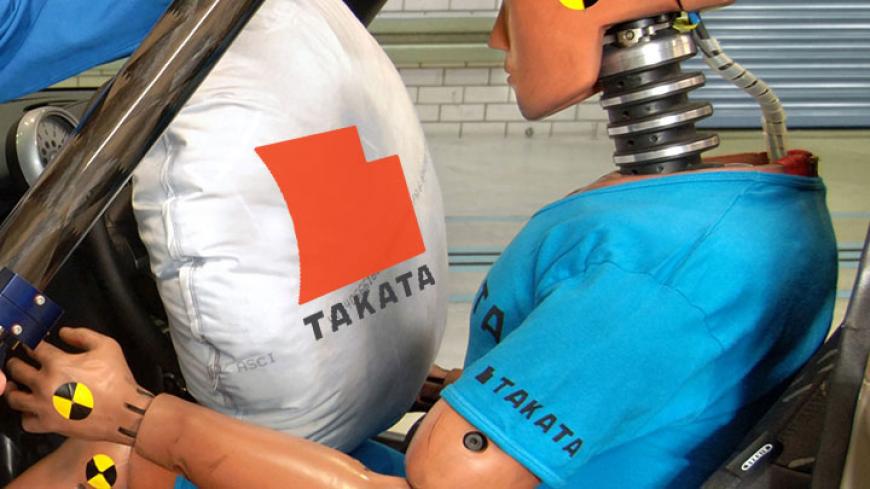 "The largest and most complex vehicle recall in U.S. history" just got larger and more complex. 
Automakers have announced additional recalls of vehicles equipped with Takata airbags linked to serious injury and death. The newly recalled devices are different than the Takata ammonium nitrate airbags linked to 24 deaths and hundreds of injuries worldwide. They involve non-azide driver inflators (NADIs) that can either explode or underinflate during deployment. 
Takata has allegedly known about the NADI problems since at least 2009, while the U.S. National Highway Traffic Safety Administration (NHTSA) was aware of the concerns as of 2016, according to reports. The U.S. recall was initiated after at least one driver was killed and another was injured overseas due to the suspected defects. 
Did you suffer cuts or worse from your airbag in a car accident? What if it was your airbag? Receive a free case review.
Recall Involves 1.4 Million BMW, Audi, Honda, Toyota, and Mitsubishi Vehicles
According to the NHTSA, Takata is recalling 1.4 million NADI units because of a manufacturing problem that may lead to the absorption of moisture by the inflators, causing them to rupture or the airbag cushion to underinflate. An inflator rupture could result in metal shrapnel striking vehicle occupants. This is the same injury risk that prompted the broader Takata airbag recall. 
About 4.45 million Takata NADI inflators were produced and sold globally from 1995 to 1999. The parts were sold to BMW, Volkswagen AG's Audi, Toyota Motor Corp., Honda Motor Corp., and Mitsubishi Motor Corp. 
BMW has issued three recalls covering approximately 116,000 3-series cars from model years 1999 to 2001, including approximately 8,000 1999 323i and 328i sedans that the company says should not be driven until they're repaired. Honda and Toyota are still determining which vehicles will be recalled. Mitsubishi reportedly informed the NHTSA that only the 1998-2000 Montero is affected, while Audi is investigating 1997 to 1999 A4, A6, A8, and TT vehicles. 
BMW's recall covers certain coupes, sedans, and wagons from the following model years and makes: 
1999-2001: 323i, 325i, 328i, 330i

2000-2001: 323Ci, 325Ci, 330Ci, 323iT, 325iT
BMW told Consumer Reports that owners can expect a fix "sometime next year." However, the company said it is "unlikely" to offer loaner vehicles to owners whose car has a stop-driving order. Consumer Reports' senior policy analyst called for BMW to "step up and offer free loaner cars to everyone with a recalled vehicle." 
Check the recall status of your auto by entering the 17-digit vehicle identification number (VIN) at the NHTSA website. 
NADI Defect Implicated in Driver Deaths, Injuries
NHTSA documents show that several "field ruptures" (i.e., an airbag rupture that occurred during driving) may have killed and injured drivers outside the United States. The documents describe two 2019 airbag ruptures in Australia — one involving facial injuries to the driver and the other fatally injuring the driver. A 2019 report of a 2017 incident describes "unspecified" injuries to a Cyprus driver. Australian authorities recently suggested that a second driver may also have been killed by a Takata NADI inflator. The incident involved a "slow deployment," according to the NHTSA. 
Takata has known about NADI inflator issues since at least 2009, when it received a report of "slow airbag cushion fill deployment." The airbag-maker determined that the inflator's foil seal tape was damaged after manufacturing. Leaking tape seals can cause moisture to enter the inflator, degrade the chemical propellant, and decrease inflator performance.
In 2016, the NHTSA notified Takata of a 2012 field rupture that severely injured the driver. Takata investigated the problem and presented the results to the organization in 2018. At that time, Takata's investigation "failed to conclusively establish root cause for the two known field ruptures," the NHTSA stated.
A Dec. 3, 2019, Safety Recall Report identifies the defect as the inflator's foil seal tape. The report notes that Takata has not yet determined a recall remedy program and that it plans to begin notifying owners in January 2020.
This timeline reveals that more than seven years passed between the first known NADI field rupture and the Takata recall announcement. During that time, at least four additional fatal or injurious field ruptures occurred.
The NADI airbag recalls are the latest chapter of the ongoing Takata saga, which the NHTSA calls "the largest and most complex vehicle recall in U.S. history." The original — and still active — Takata recall covers roughly 42 million vehicles equipped with 56 million defective airbags that can explode when deployed. Sixteen people in the U.S. have been killed by the defect, and at least 250 more have been injured. The cost of the recall and ensuing lawsuits forced Takata into bankruptcy. 
Victims of exploding Takata airbags continue to file personal injury lawsuits. News of the latest Takata recall could spell more legal trouble ahead. If you or a loved one was harmed by a defective airbag, contact us today for a free legal consultation. You could be owed compensation.