The Trouble with Stryker Hip Implants
Published November 04, 2016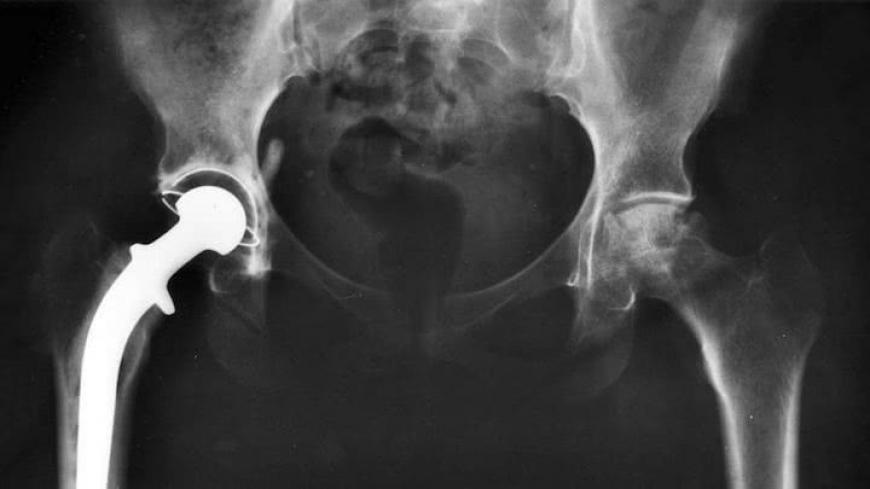 Stryker Orthopaedics recently issued a hazard alert warning doctors and patients of potential side effects that may be caused by seven models of Stryker V40 femoral heads, which are used in metal-on-metal (MoM) hip replacement procedures.
These types of procedures have generated many such alerts from health organizations. They have also spawned thousands of lawsuits filed by patients who exhibited severe side effects and/or had to undergo revision surgery as a result of MoM complications.
The side effects cited in the most recent Stryker alert include the following:
Loss of mobility
Pain
Inflammation
Adverse tissue reaction
Dislocation
Joint instability
Broken bones
Leg length discrepancy
Need for revision surgery
Though the alert is not technically a recall, it could certainly discourage surgeons and patients from pursuing total hip replacements that include a Stryker V40 femoral head.
Many companies have ceased producing MoM hip replacements altogether because of the kinds of risks outlined in the alert. When the metal head rubs against the metal socket, metal particles can be released into the bloodstream, leading to cobalt chromium poisoning.
As a result, drug and health agencies worldwide have issued warnings about MoM replacements since as early as 2010.
FDA, Other Agencies Warn of "Unique Risks"
"Metal-on-metal (MoM) hip implants have unique risks in addition to the general risks of all hip implants."
In the spring of 2010, the United Kingdom's Medicines and Healthcare products Regulatory Agency (MHRA) issued a warning about MoM hip replacements. In this alert the MHRA advised patients to get blood tests and imaging to ensure they didn't have metal poisoning. Two years later, the MHRA issued a follow-up with guidelines on monitoring and caring for MoM hip patients.
In 2012, Health Canada issued an alert containing important safety information for MoM hip replacement surgeons and patients. This alert noted:
In recent years, there has been an increase in awareness of pain, implant loosening and significant soft tissue reactions thought to be the result of increased levels of metal (cobalt and chromium) ions in the surrounding joint tissue. Soft tissue reactions can range from fluid collection to more extensive necrotic and "pseudotumor" reactions and can necessitate device revision.
Health Canada also reported that "14.2% of revised MoM hip implants exhibited soft tissue reactions."
Furthermore, the U.S. Food and Drug Administration (FDA) states on the Metal-on-Metal Hip Implants section of its website, "Metal-on-metal (MoM) hip implants have unique risks in addition to the general risks of all hip implants."
The FDA advocates the following measures for any patient experiencing symptoms that suggest their implant is not functioning as it should:
Joint aspiration (removing fluid from around the joint)
Soft tissue imaging
Blood tests, including checking metal ion levels
The FDA adds that MoM patients should be extra-aware of their general health, as some medical literature suggests MoM hip implants can lead to systemic reactions elsewhere in the body.
Among these potential reactions are skin rash and hypersensitivity, cardiomyopathy, neurological changes, renal function impairment, depression or cognitive impairment, and thyroid dysfunction.
Stryker Hip Implants Lead to $1.4 Billion Settlement
Given the startling health risks laid out by the FDA, MHRA, Health Canada, and Stryker itself, it should come as no surprise that a Rhode Island judge recently denied Stryker's motion to dismiss a lawsuit pertaining to its Trident hip replacement system.
In fact, the corporation is no stranger to litigation. In the fall of 2014, Stryker agreed to pay $1.43 billion to settle thousands of lawsuits concerning its ABG II and Rejuvenate hip stems. Under the settlement, each plaintiff could receive as much as $600,000 in damages.
If you have experienced metal poisoning, dislocations, pain, inflammation, or broken bones, and you require(d) revision surgery as a result, please contact us today to learn your rights. You may qualify for a lawsuit that could help you pay medical bills and other expenses related to your device's unforeseen side effects.