Volkswagen Reaches Deal over "Dieselgate" Scandal
Published April 25, 2016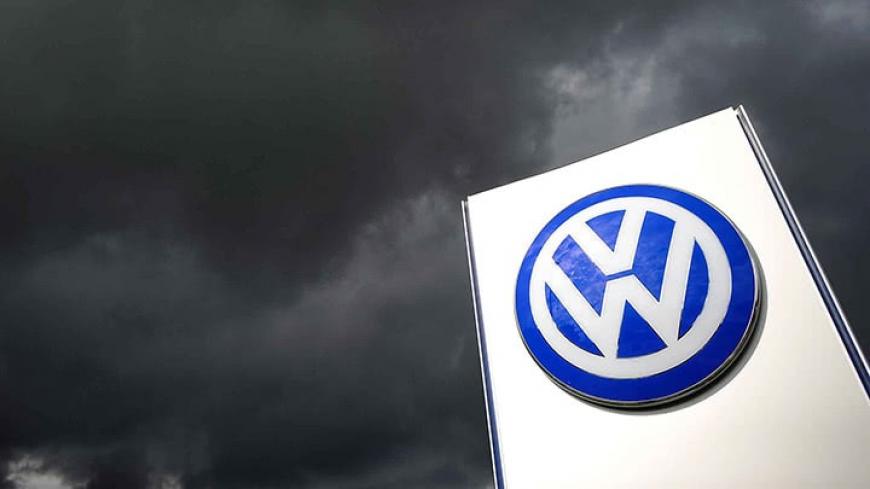 Volkswagen has announced the preliminary terms of a settlement that will provide owners of illegally polluting diesel cars the option to either sell them back to the automaker or have them repaired at no cost. Owners will additionally receive compensation as part of the deal.
Terms of the settlement, which apply to nearly approximately 480,000 2-liter diesel cars sold in the U.S., were announced last week by California District Judge Charles Breyer, who cautioned that negotiations are not yet final and set a June 21 deadline for the specifics of the proposed deal, according to the Associated Press. Once the paperwork is final, owners will have a chance to comment on the agreement before Breyer signs off on it.
Volkswagen said in a statement that it "intends to compensate its customers fully and to remediate any impact on the environment from excess diesel emissions."
At this stage, however, there are still more questions than answers about how VW intends to do right by owners stuck with a car that emits nitrous oxide pollutants at up to 40 times the legal limit.
What's known is that affected VW owners will be able to sell their cars back to the company or get them repaired at VW's expense. Owners will also receive "substantial compensation," Judge Breyer says. People who are leasing a VW diesel will be able to cancel their contract without penalty.
Still unknown is the amount owners can expect in a buyback, whether the proposed repairs will reduce vehicle gas mileage and/or performance (and if so, whether owners will be compensated for these outcomes), and when the program will begin. These considerations should be ironed out by Judge Breyers' June 21 deadline.
Also undecided is the fate of about 90,000 3-liter, six-cylinder VW, Audi, and Porsche diesels that contain the emissions cheating software. Then there are the matters of how much VW will pay in government fines over Dieselgate and what impact the settlement will have on the hundreds of lawsuits VW is facing over the scandal. Some lawsuits, including those filed by state and local governments and Volkswagen dealers, are unlikely to be resolved by the settlement.
Report: Dieselgate Software Developed at Audi
German newspaper Handelsblatt recently published an investigation that claims to show the emissions cheating software Volkswagen used was developed by Audi, reports Reuters.
The German paper says that engineers at VW's Audi division developed the software in 1999 but never used it. VW engineers allegedly began to install the software when they could not make U.S. models compliant with stringent nitrous oxide emissions regulations.
As of now, it's believed that Audi never used the defeat device found in VWs.
Amidst Scandal, VW Executives Take Home Millions in Bonuses
Analysts estimate that the total cost of the diesel emissions scandal for VW will be more than $43 billion. But in a move that should surprise nobody familiar with skyrocketing executive pay, VW executives who were in power when the scandal unfolded received massive bonuses, while workers face layoffs.
Martin Winterkorn, who served as VW's CEO and board chairman from 2007 to 2015 and resigned shortly after VW admitted to rigging emissions tests, received €16 million ($18 billion) as board chairman in 2014. After Winterkorn stepped down, he demanded that his contract (salary plus bonuses) be honored to the end of 2016. The former top executive, who knew about diesel emissions manipulation since 2014, will receive several million euros, plus entitlements totaling €28 million ($31.5 million).
Another VW executive, Hans Dieter Pötsch, demanded and received a severance payment valued at up to €10 million ($11.3 million) when he left his finance chief post to become the chairman of VW's supervisory board. Pötsch earned a €7 million ($7.9 million) salary as CFO.
There's been talk of slashing bonuses for top VW executives as part of the Dieselgate fallout, but a recent BBC report, which says that VW will pay a dozen current and former senior managers $71 million for 2015, shows that this proposal needs to be put into perspective.
In the end, it may turn out that Volkswagen's workers are the ones who pay the price for Dieselgate in the form of job cuts.
Own a VW Diesel? Get a Free Case Review.
Want to know how the proposed settlement will impact VW diesel emissions lawsuits?
Get in touch with ClassAction.com and get answers to all of your Dieselgate questions.