10 Ways to Beat the Airline Industry's Outrageous Prices
Published November 09, 2016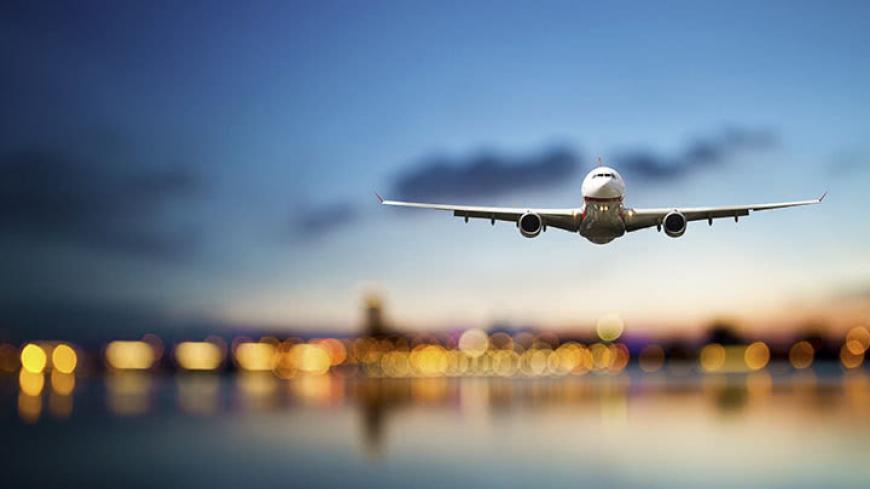 Airlines make a steep profit this time of the year, using tactics that are often questionable and sometimes even illegal. As planes become more uncomfortable and prices surge, some consumers are holding airlines accountable through class action lawsuits and savvy ticket purchasing practices.
It isn't just your imagination that airplane travel has gotten extremely expensive. A class action lawsuit is pending for an alleged price-fixing scheme among the four major airlines (American Airlines, Delta, Southwest, and United Continental) dating back to 2009. Plaintiffs claim that the price-fixing conspiracy resulted in higher prices, fewer options, and ultimately a $21.7 billion combined profit in 2015.
In addition to being on the lookout for illegal practices, consumers can also beat airlines at their own game by understanding their pricing strategies. Here are a few ways to avoid falling victim to price surges this holiday season.
1. Use the "Stopover Trick"
Airlines operate using a "hub-and-spoke" system. Each airline has major "hub" cities (for example, Houston is a United hub and Atlanta is a Delta hub) that connect to its surrounding "spoke" cities. Flights to hub cities are often much more expensive than flying to a nearby city because of the number of flights through hub airports.
Before booking a direct flight to a major hub city, research the fares for nearby cities that will likely connect in your destination. For example, if you want to fly direct to Atlanta on Delta (the airline's major hub city), booking a flight to Savannah, GA that connects in Atlanta could save you a lot of money. Ignore your connecting flight and enjoy a cheaper, direct flight to your original destination.
Note that you can't check bags if you do this, and airlines frown upon it.
The "stopover trick," "hidden city," call it what you will, was popularized by Skiplagged.com founder Aktarer Zaman. United Airlines and Orbitz tried to sue him for lost revenue, claiming the site was "unfair competition," but they eventually withdrew.
Zaman maintains that his site is strictly pro-consumer: "I'm just providing people with information and making them more informed," he said in an article for CNN.
2. Search for Error Fares
Sometimes an airline or hotel posts the wrong price because of human error, inaccurate currency conversions, etc., allowing passengers in the know to save money on airfare. Sites like Secret Flying use custom code to detect these errors for the benefit of other travelers.
3. Book Your Flight During the "Prime Window"
The best time to book a flight is between 112 and 21 days before your departure date, according to research from CheapAir. If you really want the lowest price, on average you will find the lowest fares 54 days before you fly.
If you can, try to book on a Tuesday around 3 p.m. Airlines typically release their flight deals on Monday afternoon, sending them to sites like Travelocity and Expedia. By Tuesday afternoon, competitors have already adjusted their prices accordingly, increasing your chances to find the best rates.
4. Pick the Cheapest Travel Days and Times
Tuesdays, Wednesdays, and Saturdays are the slowest days to travel, making them also the cheapest days to travel. For domestic flights, you can save up to 40% by simply flying out a day earlier or later.
Choose your departure time wisely as well. The cheapest fares are found between 5 and 7 a.m. and after 8 p.m. (Save money and sleep on the plane.)
5. Switch Flights on the Day of Your Departure
Yes, that flight at 6 a.m. will be cheaper, but it's far less pleasant than flying at 10 a.m. If you are debating between departure times, try booking the cheaper one in advance and switching flights the day of. Same-day change fees are typically around $50, which is often cheaper than the initial price difference when booking.
Note that this only works if there are still seats on the second flight and if you switch your reservation before your scheduled departure.
6. Book Tickets Separately
If you are booking a flight for a group, pay for each ticket separately. Even if there are a few cheap seats left, by booking in a group you will be charged the higher price for each reservation. Booking one seat at a time allows you to save on at least some of the seats.
Also, research prices for return flights on other travel sites and airlines before making a round-trip reservation to ensure you are getting the best deals each way.
7. Know Your Passenger Rights
Cancelled flight? Lost luggage? You may be entitled to compensation.
The U.S. Department of Transportation requires airlines to compensate passengers for delayed and lost baggage, up to $3,300 for domestic flights and $1,500 for international, depending on the value of the contents and the length of the delay.
You can receive up to $650 for shorter travel delays, and up to $1,300 for longer delays.
If you are bumped from an overbooked flight or your flight is cancelled, you are entitled to compensation. You can receive up to $650 for shorter travel delays (arriving one to two hours later for domestic flights and one to four hours later for international flights), and up to $1,300 for longer delays.
Airlines may also downgrade passengers (from first class to business, for example). In these cases, most regulatory authorities will require that you are compensated for the difference in fares. Ask that you are compensated for the difference in fares when you booked, rather than the difference on the day you fly (that seat in coach will be much more expensive and result in a smaller refund).
Some airlines may offer to compensate passengers in the form of miles or vouchers. This is acceptable but know that you are also entitled to cash if you prefer.
8. Volunteer to be "Bumped Off" a Crowded Flight
Airlines estimate how many people will cancel or miss their flight. Sometimes they overestimate this number and there aren't enough seats to accommodate passengers.
If your schedule permits it, volunteer to switch to a later flight. In return, you can receive perks like lounge access, upgrades, and cash. If there aren't many volunteers, keep in mind the fees airlines are expected to pay for bumping unwilling customers and negotiate accordingly.
9. Sell Your Aisle Seat
If you are looking for a few bucks and don't mind the middle seat, you can sell your aisle or window seat to another passenger. The app Seataroo lets passengers sell their prime airplane real estate to other travelers for a small fee.
10. Beware of Fake Travel Sites and Scams
It's tempting to jump at the first deal you find, but make sure it is legitimate before you give away your credit card information. Fake travel sites are becoming more common—it's estimated that as many as 15 million hotel reservations were made on imposter sites in 2014.
And just because you recognize the company name, doesn't mean it's safe. Imposter sites regularly pose as major airlines and hotels, scamming consumers through fake social media sweepstakes and online deals. Look out for fuzzy logos, odd URLs, etc. that may signal a scam.
Refer to the Federal Trade Commission's tips for more guidance.