Tyson Foods in Hot Water After Price-Fixing Conspiracy
Published October 19, 2016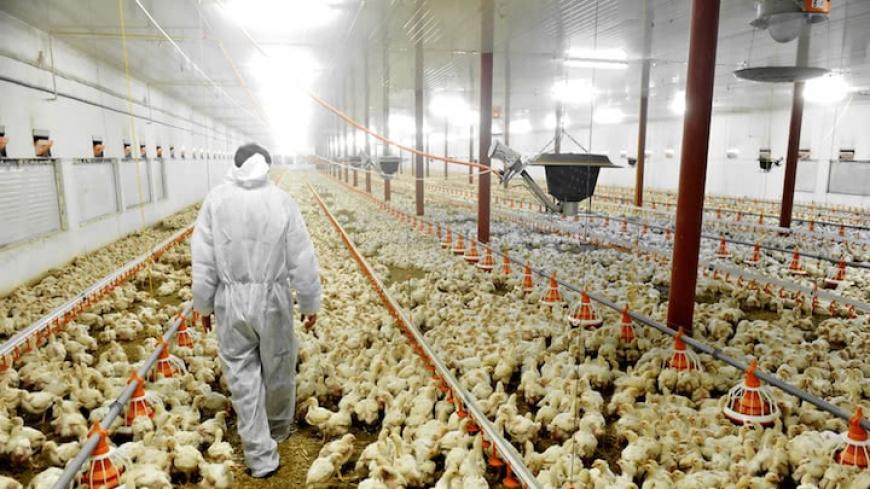 Tyson Foods has never had a saintly reputation, but that hasn't stopped it from growing into a poultry powerhouse and America's largest producer of meats. In 2015, Tyson Foods raked in $41 billion in sales.
But several major scandals, a slew of class action lawsuits, one damning report from Pivotal Research, and another from Oxfam have left investors scattering.
Since September 22, Tyson's share price has dropped from $76.76 to $70.67 (as of this writing), at times bottoming out at $67.75—its largest dip in six years. Meanwhile, the Supreme Court and a U.S. District Court in Iowa recently upheld a $6 million award for Tyson employees who hadn't received full pay for their labor.
If the new antitrust charges stick, those financial blows could be just the beginning.
Fight for Your Employee Rights
Chicken Makers in Cahoots?
On September 2, 2016, New York-based Maplevale Farms filed an antitrust lawsuit in Illinois alleging that the $30 billion poultry industry had hatched a scheme in 2007 to inflate and fix chicken prices. That class action has since spawned five others, which will likely be consolidated into a multi-district litigation (MDL) later this year.
Of course, if the Justice Department deems this a legitimate antitrust case, they could take the reins of the lawsuit.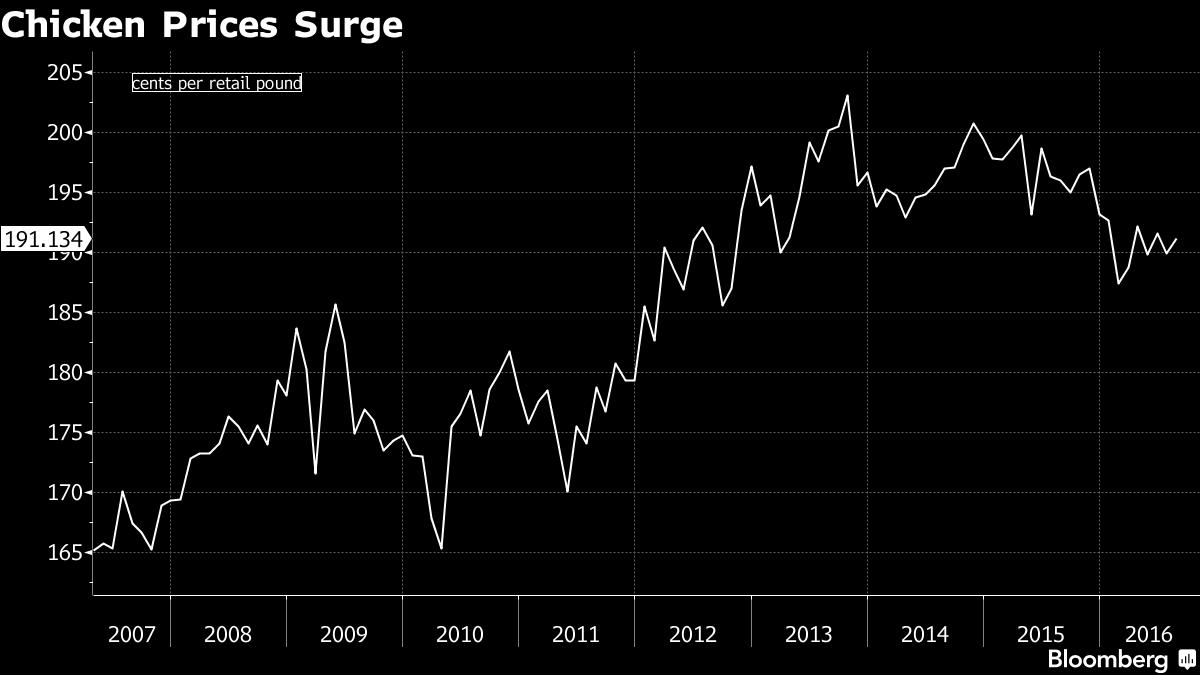 Among the 14 defendants are Tyson, Perdue Farms, Pilgrim's Pride, Sanderson Farms, and Simmons Foods. The lawsuit claims that Big Chicken jointly agreed to limit production (in some cases by simply killing off chickens early) and raise prices on chicken.
The complaint says this was a coordinated, industry-wide effort facilitated in part through a data service called Agri Stats, which allows these companies to track each other's propriety information.
Since 2007, chicken prices—which historically fluctuate over time—have risen steadily.
Peter Carstensen, a former antitrust lawyer for the Justice Department, tells Bloomberg, "It makes sense to cut back production if, and only if, your competitors cut back, too."
Mr. Carstensen seems bullish on the antitrust lawsuit, saying, "You're asking the court to infer collusion. With Agri Stats, those meetings, and then, if you can line up the conduct to show reasonable uniformity, that would pretty much do it."
Pivotal Report Reverberates on Wall Street
Like Peter Carstensen, Tim Ramey—a stock analyst for the Pivotal Research Group—feels that "the narrative of this suit fits the fact-pattern of poultry pricing and margins over the past seven years."
"The narrative of this suit fits the fact-pattern of poultry pricing and margins over the past seven years."
On October 7, Mr. Ramey urged investors to sell their Tyson stock. He also lowered its target share price by 60%, from $100 to just $40. Investors listened: Tyson's price plummeted that day by nearly 10%.
Mr. Ramey called the lawsuits "powerfully convincing" and wrote, "If [the allegations are] true, it explains a lot. It explains why Tyson can offer EPS guidelines with remarkable precision; boasting of margins at record levels well into the future."
Unfortunately for Tyson, these antitrust suits are not the only class actions threatening its business.
Fight for Your Employee Rights
Courts Uphold $6 Million Verdict
In March the Supreme Court voted 6-2 to uphold a $5.8 million award for Tyson workers in Storm Lake, Iowa who had not been paid for the time spent at work donning and removing protective gear: a clear violation of the Fair Labor Standards Act (FLSA).
Tyson wanted the case thrown out, claiming there was not enough evidence to determine the damages owed each worker. According to Mother Jones, the company also wanted
the court to issue a broad ruling that would effectively immunize it against future class actions for wage and hour theft, and make it much harder for workers everywhere to join together to bring such claims. If it wins this case, Tyson could have it both ways: It could effectively continue to violate the FLSA and escape liability for it in court.
Thankfully the Supreme Court did not let that happen. But Tyson didn't stop there: in June, the company asked the U.S. District Court in Sioux City, Iowa for a retrial. Judge John Jarvey denied that appeal.
It looks like Tyson will just have to pay its workers what they're owed—which is the least it can do, given how the company allegedly treats them.
Tyson Employees Wear Diapers to Work
The Iowa case is not the first time Tyson employees have described abuse. In May, Oxfam America released a report titled "No Relief" which detailed myriad human rights violations by Tyson Foods, Pilgrim's, Perdue, and Sanderson Farms.
The report alleges that poultry workers "earn low wages, suffer elevated rates of injury and illness, toil in difficult conditions, and have little voice in the workplace."
Incredibly, Oxfam also writes that, due to long hours and a lack of adequate bathroom breaks,
Workers urinate and defecate while standing on the line; they wear diapers to work; they restrict intake of liquids and fluids to dangerous degrees; they endure pain and discomfort while they worry about their health and job security. And they are in danger of serious health problems.
"The vast majority of workers report a lack of adequate bathroom breaks," the report says.
Tyson denied Oxfam's claims, while the National Chicken Council questioned their validity given the workers' anonymity.
But if the "No Relief" report is true, Tyson could soon have yet another class action lawsuit on its hands.