5 FAQs About the New 9/11 Lawsuits
Published October 06, 2016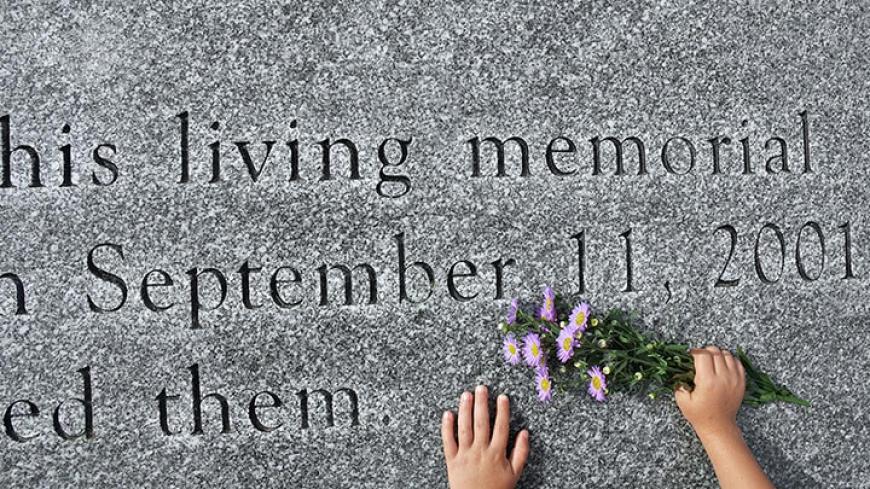 1. What is JASTA?
 The Justice Against Sponsors of Terrorism Act, or JASTA, allows victims of terrorist acts committed on American soil to file lawsuits against foreign governments who helped carry out the attacks. It creates an exemption to the foreign sovereign immunity that typically protects countries in these kinds of incidents.
Senator John Cornyn (R – TX) introduced the bill in September 2015. A year later, President Obama vetoed the bill, citing national security and diplomatic concerns. But days later, he was overridden by Congress via a 97-to-1 vote in the Senate and a 348-to-77 vote in the House.
JASTA was enacted on September 28, 2016. People who suffered physical, financial, or property damage as a result of the 9/11 attacks can now seek relief from foreign governments that they feel played a role in the attacks.
Stephanie DeSimone—the wife of Navy Commander Patrick Dunn, who died at the Pentagon on September 11—filed a 9/11 lawsuit against Saudi Arabia shortly after JASTA's passing.
2. Why did Obama try to veto JASTA?
The main reason Obama vetoed JASTA (only to be overridden by Congress) is because the law could open up the U.S. to litigation over its military actions abroad (drone strikes, civilian casualties, etc.). Even if the U.S. was not convicted of wrongdoing, Obama argued, the evidence it would have to supply in the discovery phase of trial could jeopardize national security.
In his statement to Congress, President Obama said, "Enacting [this legislation] into law… would neither protect Americans from terrorist attacks nor improve the effectiveness of our response to such attacks."
Of course, the point of the law is not protection or retaliation but relief for victims of 9/11 and accountability for its perpetrators.
3. Did the Saudi government play a role in 9/11?
Maybe. Fifteen of the 19 hijackers on 9/11 were Saudi citizens (the other four were from the United Arab Emirates, Egypt, and Lebanon).
Though the 9/11 Commission Report "found no evidence that the Saudi government as an institution or senior Saudi officials individually funded the organization," it also noted, "Saudi Arabia has long been considered the primary source of al Qaeda funding." Al Qaeda's Osama bin Laden, of course, claimed responsibility for orchestrating the 9/11 attacks.
Also of note: Saudi Arabia spent more than $3 million dollars to lobby against JASTA, which also raised some eyebrows. If they don't bear any responsibility for the 9/11 attacks, why did they try so hard to kill the bill?
As Senator Charles Schumer (D – NY) put it, "If the Saudis did nothing wrong, they should not fear this legislation."
4. Who qualifies for a 9/11 lawsuit?
Anyone who suffered physical, financial, or property damage from the 9/11 attacks is now eligible to seek redress from foreign governments like Saudi Arabia's, assuming they can prove liability on the part of that government.
Importantly, eligible parties may have filed domestic 9/11-related lawsuits in the past. For example, a potential client may have been denied redress in an earlier case because he was working at the time of his or her injury and awarded worker's compensation. Whether a past lawsuit was successful has no bearing on the new 9/11 lawsuits that will be filed against foreign governments.
Qualifying parties may include:
Business owners in Lower Manhattan/the Financial District
First responders (police, firefighters, etc.) on 9/11
Spouses and family members of 9/11 casualties
People working in the Pentagon or at Ground Zero on 9/11
Cleanup workers at the attack sites
5. What types of relief do people seek in a 9/11 lawsuit?
Depending on the circumstances of the case, plaintiffs may seek relief in a 9/11 lawsuit for the following:
Property damage
Loss of business/wages
Medical bills
Pain and suffering
Funeral expenses
Punitive damages
Attorney fees
Our attorneys have extensive experience with complex litigation. As one of the largest consumer protection firms in the country—with 300+ attorneys and a support staff of more than 1,500—we are one of the few with the resources to take on a foreign government like Saudi Arabia. To date, we have won $2 billion for 200,000 clients.
If you or a loved one suffered losses as a result of these horrific attacks, the Saudi government may be partially to blame, and you could be owed compensation. For a free, no-obligation case review, contact us today or call 888-522-5237.