Bayer Loses $413M for Essure as Lawsuits Pile Up
Published April 28, 2017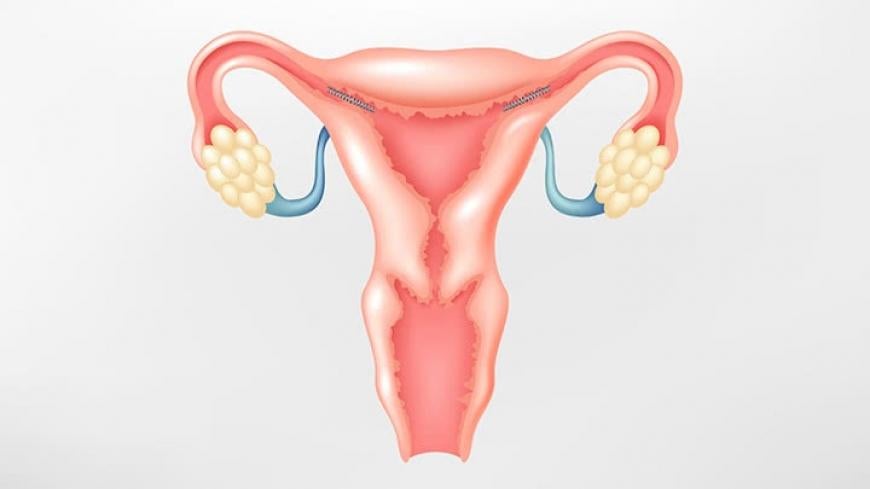 Bayer faces 3,700 lawsuits for Essure complications. Injured women, physicians, and politicians are lobbying Congress to pull the device from the market.
Essure, a permanent form of birth control, has resulted in reports of nearly 15,000 adverse events and 30 deaths. In 2016 alone, the FDA received 5,016 incident reports for the device.
The number of Essure-related complications prompted the FDA to issue a black box warning November of last year, the highest-level of warning for a medication or medical device.
Essure is made of two nickel-based coils which are inserted in the fallopian tubes. Over a period of three months, the coils create a layer of scar tissue that is supposed to prevent egg fertilization.
But, not only can Essure fail to prevent pregnancy—it has a 9.6% failure rate—the coils can also corrode, migrate through the fallopian tubes, perforate the uterus and other organs, and cause pelvic pain, irregular bleeding, allergic reactions, and other serious side effects.
Essure manufacturer Bayer now faces thousands of lawsuits for the device, while injured women, physicians, and politicians lobby Congress to pull Essure from the market.
A Physician Issues a "Public Call to Arms"
Though the device is intended to be permanent, debilitating pain and complications have forced some women to undergo surgery to remove the device. In fact, research from Yale shows that women who receive Essure are 10 times more likely to require revision surgery than women who undergo tubal ligation (having one's tubes tied).
We reached out to Dr. Julio Novoa, an OBGYN that performs Essure removal surgeries and " target="_blank" rel="noopener">advocates on behalf of injured women, about the unique risks of Essure. He assured us that the device, which often necessitates a hysterectomy to remove, is not the simple outpatient procedure Bayer made it out to be.
"Prior to 2017,  Bayer marketed Essure as non-surgical, thus confusing many patients who considered it to be a safer option as compared to tubal ligation which has always been correctly described as surgical. Bayer could have done more by at least publicly acknowledging that the placement of Essure is more than just a simple procedure, rather, that it is an actual surgery with all risks associated with surgery, including the death of the patient," he explained.
"Product device representatives disproportionately present the pros of their medical devices and downplay the cons when trying to sell their products to doctors."
And, it's not just Bayer who is responsible for misleading patients. Dr. Novoa thinks doctors need to be more proactive by researching the device themselves. 
"Product device representatives disproportionately present the pros of their medical devices and downplay the cons when trying to sell their products to doctors. The average doctor doesn't have the incentive or time to research everything that a medical rep says about the product they are selling," Dr. Novoa told us.
"I fear that, only through litigation and million-dollar jury verdicts against Bayer and the surgeons that place Essure, will the medical community and Bayer finally do right by their patients and pull Essure off the market."  
Bayer Loses $413 Million; Faces Thousands of Lawsuits
Though there haven't been any settlements or verdicts yet for Essure victims, Bayer is already taking a financial hit for its dangerous birth control device.
In their 2016 financial report, Bayer disclosed losing roughly $413 million USD for Essure, and revealed that as of January 2017, they faced lawsuits from 3,700 patients for Essure complications.
But because Essure is a Class III medical device, among the highest-risk devices which require the strictest FDA pre-market approvals, it complicates how patients are able to hold Bayer accountable for their injuries. Class III medical devices receive FDA immunity from lawsuits that allege defective or dangerous manufacturing and design.
FDA immunity and regulations trump state laws in court. In order to proceed, lawsuits must rely on parallel state laws that don't impose stricter standards than what federal law requires.
Lawsuits alleging that Bayer is liable for defective device design and for failing to provide sufficient physician training on Essure implantation have so far been dismissed, most recently by Pennsylvania Judge Padova in February.
However, a judge in California allowed lawsuits filed by 14 women against Bayer for failure to warn—the lawsuits allege that Bayer didn't report more than 32,000 complaints to the FDA—because they rely on a California law that doesn't preempt federal law. Lawsuits alleging breach of warranty, fraud, and negligent representation in advertising and marketing have similarly withstood federal preemption.
Injured Women Lobby Congress to Reform FDA Regulations
A Facebook group for injured victims, "E-Sisters," formed a nonprofit to lobby Congress to pull Essure off the market and revoke its pre-market approval.
More than 30,000 injured women have united on Facebook to share resources and fight for justice. A Facebook group for injured victims, "E-Sisters," formed a nonprofit ASHES—Advocating Safety in Healthcare E-Sisters. The nonprofit is lobbying Congress to pull Essure off the market and revoke its pre-market approval, which would allow women to file lawsuits.
ASHES reports that next week, they will join Congressman Brian Fitzpatrick (R-PA) and Congresswoman Louise Slaughter (D-NY) as they introduce the Medical Device Safety Act of 2017. If passed, ASHES reports, it would remove federal immunity for all FDA class III medical devices, including Essure, making it easier for victims to hold manufacturers accountable. 
Congressman Fitzpatrick's predecessor, his brother Mike Fitzpatrick (R-PA), introduced the "E-Free Act" (H.R. 3920) in 2015 that sought to revoke FDA's Essure approval. It was recommended to a committee but never voted on.
This isn't the first time the E-Sisters have taken matters into their own hands to force the FDA to act. They also helped educate thousands of women in their Facebook group of the importance of filing adverse event reports.
The spike in reported Essure injuries forced the FDA to review Essure's safety. Last year, the agency ordered Bayer to conduct an ongoing study of 1,400 women to better determine the long-term risks of Essure.
Did you or a loved one suffer complications from Essure?
Bayer shouldn't be allowed to freely walk away from the thousands of women who were allegedly injured from Essure. If you or a loved one suffered medical complications from the Essure device, our attorneys want to hear from you.  
In a free, no-obligation case review, our team will help determine if you are eligible for a lawsuit.