Essure Lawsuits Explained in the Context of Federal Preemption
Published August 23, 2016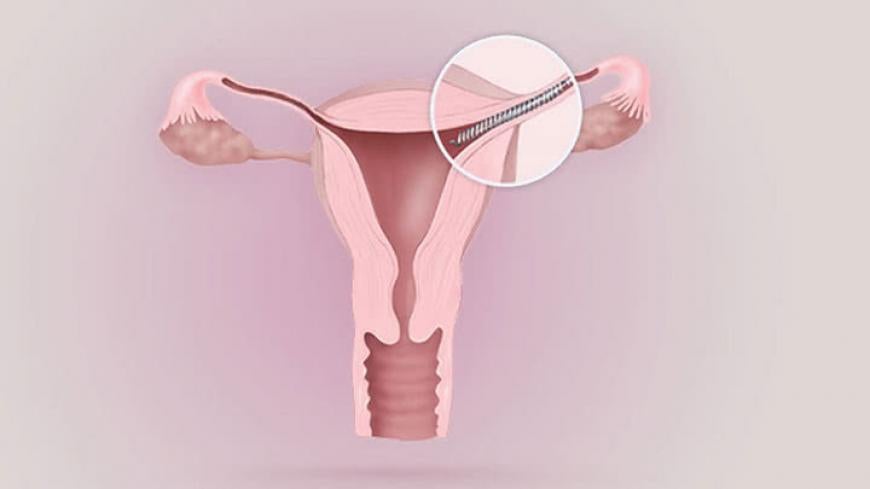 Since it was approved in 2002 about 900,000 women have been implanted with the Essure permanent contraception device. Manufacturer Bayer has acknowledged receiving over 30,000 reports of Essure adverse events, while the FDA has received around 10,000 Essure complaints. A Facebook support group for women suffering from Essure-related health problems—which asks "Has your life become a living hell since having the Essure procedure done?"—has more than 30,000 members.
Federal preemption, Bayer claims, makes it immune to injury lawsuits. But this isn't necessarily the case.
To date, however, only about 1,000 women have stepped forward and filed Essure personal injury lawsuits.
Clearly, the number of reported Essure problems doesn't correlate well with the number of Essure lawsuits. A big reason for this is something called "federal preemption" that, according to Bayer, makes it immune from Essure injury claims.
But recently, and in opposition to Bayer's legal arguments, judges have allowed certain Essure claims to proceed. ClassAction.com takes a look at what federal preemption means for women seeking redress for alleged Essure injuries, why some claims have been allowed to proceed, and why Essure may serve as a springboard for a broader preemption discussion.
Federal Preemption
Federal preemption is a legal concept rooted in the U.S. Constitution's Supremacy Clause (Article VI, Paragraph 2), which establishes that the federal constitution (and federal laws in general) are the supreme law of the land. In other words, where state and federal statutes, regulations, and common law civil actions come into conflict, federal law takes precedence.
There are two types of federal preemption: explicit and implicit. Explicit preemption occurs when a federal statute expressly reserves to the federal government an area of legislation. Federal law can also preempt state law implicitly, even if it does not do so explicitly, if the enforcement of state law interferes with federal purposes.
Lawmakers don't have perfect foresight. New legislation as well as societal changes (particularly technological ones) make it necessary at times for courts to interpret whether there is a genuine conflict between a state law and a federal law on the same subject. These interpretations create precedents that come to bear on relevant future questions of federal preemption.
FDA Authority
The Federal Food, Drug, and Cosmetics Act (FDCA), passed in 1938, authorized the Food & Drug Administration (FDA) to oversee food, drug, and cosmetics safety. Its passage, prompted by the poisoning death of 107 people from a legally marketed toxic elixir, gave the FDA authority to demand safety evidence for new drugs.
Congress added the requirement in 1962, through the Kefauver-Harris Amendments, that FDA demand evidence of product effectiveness, in addition to evidence of safety. The 1976 passage of the Medical Device Amendments (MDA), which followed a Senate finding that faulty medical devices were responsible for more than 700 death and 10,000 injuries, extended safety and effectiveness standards to new medical devices.
MDA also contains an express preemption clause (21 U.S.C. §360k) that says state device requirements for safety and effectiveness cannot trump federal (FDA) requirements. Importantly, however, the clause does not prohibit states from imposing standards that run parallel to federal law, does not expressly prohibit medical device lawsuits based on state tort claims, and only applies to Class III medical devices (the highest-risk medical devices, subject to the highest level of regulatory control).

Riegel v. Medtronic
A Supreme Court ruling in a 2008 case involving the question of federal preemption created the precedent that is currently making it difficult for women harmed by Essure to file personal injury lawsuits.
Courts cannot enforce state laws on medical devices with Premarket Approval, unless the regulations are the same as corresponding FDA regulations.
In Riegel v. Medtronic, Charles Riegel brought suit under New York law against device manufacturer Medtronic after a catheter—an FDA-approved Class III medical device—burst in his coronary artery during surgery. Medtronic argued that because the device was subjected to FDA approval requirements, letting the case proceed would impose state requirements and undermine FDA power.
The court agreed but Riegel challenged the ruling. Eventually the issue was put before the Supreme Court, which upheld the decision. Riegel v. Medtronic thus established that federal preemption applies to devices determined to be safe and effective by the FDA through its rigorous premarket approval (PMA) process (although devices approved through the less-stringent 510(k) process are a different story).
As a result, courts cannot enforce state regulations on medical devices with PMA, unless the restrictions are the same as corresponding FDA restrictions. This caveat provides a small window of opportunity for plaintiffs to bring state law medical device claims against PMA-approved devices.
Essure Lawsuits
A recent California state judge ruling has given some hope to women with Essure injury claims.
On August 2 Alameda County Judge Winifred Smith ruled that a narrowed set of claims from 14 women could proceed against Bayer because they sought to impose a parallel standard (rather than a different or tougher standard).
Smith said that the women's failure to warn claims, which allege that Bayer did not report more than 32,000 Essure complaints to the FDA, were not preempted under California law. Also not preempted were breach of warranty, fraud, and negligent misrepresentation claims over advertising and promotional materials not subject to FDA approval. Plaintiff claims for manufacturing defect and negligent training of physicians, however, are preempted, Smith ruled.
A Pennsylvania federal judge similarly ruled earlier this year that a narrow set of claims, including those for negligent misrepresentation and negligent failure to warn, could proceed. But a different California judge ruled in February that an Essure lawsuit could not proceed due to federal preemption. These different outcomes reveal the significance of state law, as well as the importance of judicial interpretation of those laws, when it comes to preemption.

Bills Seek to Undo Preemption
The 1976 Medical Device Amendments was not intended to grant manufacturers of defective medical devices immunity from personal injury lawsuits. Yet thanks to the Supreme Court's ruling in Riegel v. Medtronic, that is precisely what has happened.
Rep. Mike Fitzpatrick has introduced two bills that would make Essure lawsuits easier.
In 2012 the Supreme Court declined a petition to review a case (Walker v. Medtronic) decided by the U.S. Court of Appeals which had confirmed MDA preemption as interpreted in Riegel v. Medtronic. The Supreme Court's refusal to review the decision preserves the current preemption analysis being implemented by the federal courts. This has led to legislative efforts aimed at stripping device makers of the preemption defense.
Rep. Mike Fitzpatrick (R-PA), working closely with Essure victims, introduced in November 15 the "E-Free Act" (aka H.R. 3920). If passed, the Act would withdrawal FDA approval of Essure, thereby making the federal preemption argument irrelevant.
Fitzpatrick also introduced H.R. 5403 (Ariel Grace's Law), a bill that would amend section 360k of the Food, Drug, and Cosmetics Act so that "Nothing in this section shall be construed to modify or otherwise affect any action for damages or the liability of any person under the law of any State."
Both of Fitzpatrick's bills were sent to committee in June 2016.
FDA Medical Device Standards Fail to Protect Public
Giving the FDA the last word on medical device safety may not be the wisest idea, considering the agency's track record of approving devices based on questionable evidence.
Essure is a textbook example of FDA approval shortcomings. A Northwestern University study published in 2016 looked at 18 Class III devices approved by the FDA from 2000 to 2015 and found that 22% were given market clearance despite a failure to show effectiveness during clinical trials. The study authors noted that Essure approval was based on short-term evidence and insufficient post-market follow-up.
Of the PMA process in general, the study's lead author said, "Despite this being the most stringent pathway, and despite the fact that we've had multiple safety issues connected to OB-GYN devices affection millions of women worldwide, the evidence leading up to approval has a lot of weaknesses."

FDA did finally order Bayer to conduct a postmarket surveillance study about Essure's benefits and risks—more than 14 years after it was initially approved, and only after tens of thousands of women filed adverse event reports. FDA additionally ordered a "black box" warning be added to Essure based on concerns over serious complications such as abnormal bleeding, autoimmune reaction, and tearing of the uterus or fallopian tube. Again, this move was too little too late for women who would have benefited from a stronger warning in the first place.
If the FDA cannot ensure the safety and effectiveness of medical devices, then injured patients at the very least need a clear path to personal injury lawsuits. Absent corrective legislation, medical device users will continue to be at the mercy of an organization that has shown it is incapable of protecting the public health.
Attorney Choice Matters in Essure Lawsuits
Courts' interpretation of medical device preemption laws make it very difficult—but not impossible—to successfully bring Essure lawsuits.
Plaintiffs have a narrow window through which to assert their Essure injury claims. Their arguments and the evidence used to support them must be extremely solid. For these reasons, it is of the utmost importance to work with an experienced, knowledgeable personal injury attorney who can craft a legal strategy that survives Bayer's dismissal efforts.
To learn more, schedule a free case review with ClassAction.com.