Did That Telemarketer Cross The Line?
Published June 01, 2016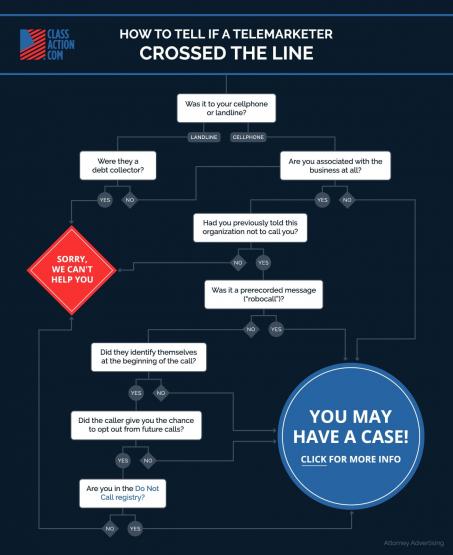 The TCPA (Telephone Consumer Protection Act) is confusing. Many people know enough to add their phone numbers to the Do Not Call Registry, but too often the onslaught of robocalls doesn't stop. (A robocall is a prerecorded message made by an autodialer.)
It's hard to know who is allowed to call or text you. That's why ClassAction.com created the above flowchart. Just follow this guide to its conclusion to see if you might have a TCPA case.
If you do, contact us for a free, no-obligation consultation. You could be eligible for as much as $500-1,500 per unlawful call or text.
Sources: