Florida Strikes Down Student Debt Relief Scams
Published February 01, 2017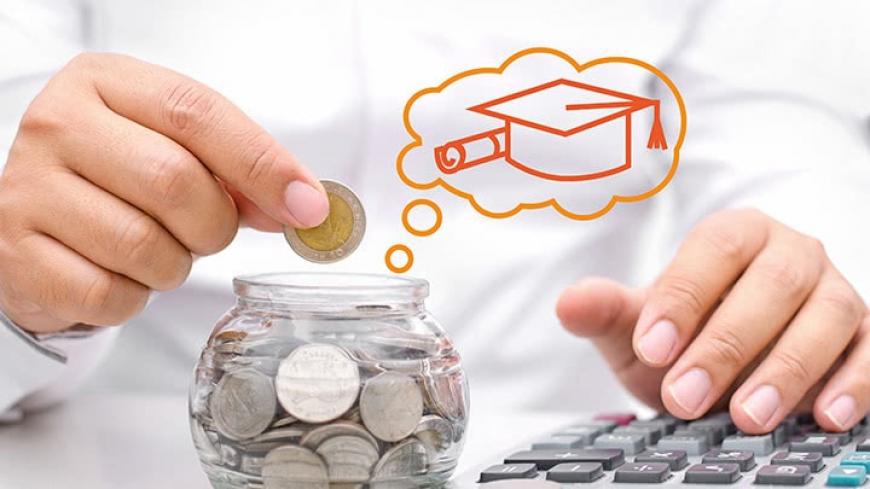 Student loans are now a $1.2 trillion dollar industry—a financial crisis that burdens about 40 million Americans. But instead of helping, some loan servicers and debt relief companies view this as a money-making opportunity.
Navient, the largest loan servicer with control of 25% of U.S. student loans, recently made headlines for allegedly steering borrowers into costly deferment programs, ultimately profiting from $4 billion in extra interest charges nationwide. The Consumer Financial Protection Bureau sued the company last month.
But Navient isn't the only one out to make a buck. Debt settlement companies that promise to eliminate debts, lower payments, and repair credit scores are now being sued for their scam services.  
Triple Digit Fees for Free Services
Before companies conduct any of these free services, they usually charge upfront fees, ranging anywhere from $250 to $5,000.
If—and that's a big if—debt settlement companies are able to help a borrower reduce their loans or payments, they are using services that any American has free access to.  
There are some federal programs that will forgive student loans, particularly for hard-to-place government jobs, disabilities, or school closures. Borrowers can also consolidate their loans (which can result in lower interest rates) through StudentLoans.gov, and switch to income-driven loan repayment plans with their loan servicers if they meet certain requirements. These services just cost your time to see if you qualify.
Debt settlement companies lure customers in though by saying that borrowers are approved, or pre-approved, for debt-relief services that can reduce debt by 50 to 70%, or even eliminate it altogether.
Before companies conduct any of these free services, they usually charge upfront fees, ranging anywhere from $250 to $5,000, followed by monthly fees averaging around $200 to $300. Though this may seem high, for borrowers crippled with $100,000 or $200,000 in debt, this is a small price to pay for promised long-term relief.
Some Companies Take Customers' Money and Run
What's worse, in some cases debt settlement companies fail to do anything for the borrower.
They often take their high upfront and monthly fees, but eventually state they were unable to do anything for the customer, or they just disappear altogether.
Often, while customers are dragged along, assuming the company is managing everything, no one is making loan payments. Customers are left with default loans and even worse credit scores.
"Victims are left deeper in debt, without their problem solved, and not knowing where to turn next. No one can 'guarantee' that they can erase your student loan debt or make that debt go away," said Bruce McClary, vice president of communications at the National Foundation for Credit Counseling.
Companies Pose as the U.S. Department of Education
The U.S. Department of Education warns, "If you have to pay, then stay away!"
While you be saying to yourself, "I would never fall for that," the most deceitful aspect of all of this is that these companies often pose as the U.S. Department of Education.
They may use the Department of Education seal and include references to the "Obama New Student Loan Forgiveness program"—which doesn't exist—though this may soon be replaced with a false Trump-endorsed program.
Some go as far as to obtain borrower's loan details so they can cite the amount borrowers owe and to whom, making them appear credible and trustworthy.
The U.S. Department of Education warns, "If you have to pay, then stay away!"
Florida Puts Three Debt Companies Out of Business
Florida recently struck down three of these debt settlement companies, all owned by Chastity Valdes: Consumer Assistance LLC, Consumer Assistance Project Corp. and Palermo Global LLC.
The lawsuit accuses the companies of violating the Florida Deceptive and Unfair Trade Practices Act, the FTC Act, the Telemarketing Sales Rule, and the Credit Repair Organizations Act.
Under the verdict terms, each company will essentially go out of business. They are required to pay $2.3 million in damages—or turn over all of their assets to authorities—and are prohibited from selling debt relief or credit repair services in the future.
Florida's attorney general and the Federal Trade Commission (FTC) have worked together before to take down fraudulent debt companies. Last May, they filed a lawsuit against Student Aid Center, a Florida-based company that charged fees ranging between $600 and $1,000 for doing nothing more than mailing paperwork to the federal government, which any borrower can submit for free. That lawsuit is pending.
What to Look Out For
There are some telltale signs that a company is not legitimate. The National Foundation for Credit Counseling warns of the following:
Upfront payment

: Debt settlement companies are required by law to settle or reduce at least one loan before requiring payment. If you choose to use an outside company, make sure they show some progress on your loans before you pay them.

Urgent time frames

: Offers that require immediate action are likely scams. The federal government does not require you to sign up within 24 hours or one week in order to be eligible for benefits.

Warnings against contacting loan provider

: If a company warns you not to contact your loan provider, this is a red flag. Most loan providers will work with you to reduce your monthly payments or consolidate your loans (though based on Navient's track record, you should research what you are eligible for before calling).

Advertising in general

: Though there are legitimate ways to reduce your loans, these programs are usually not heavily advertised, nor do they reach out directly to eligible candidates. If you are looking for loan forgiveness programs, you'll likely have to file yourself.
Most importantly, never give your Social Security number, federal aid pin, or power of attorney for your debts to companies unless you can confirm they are legitimate.