Lawsuits Slam JCPenney, Macy's for Duping Consumers
Published December 30, 2016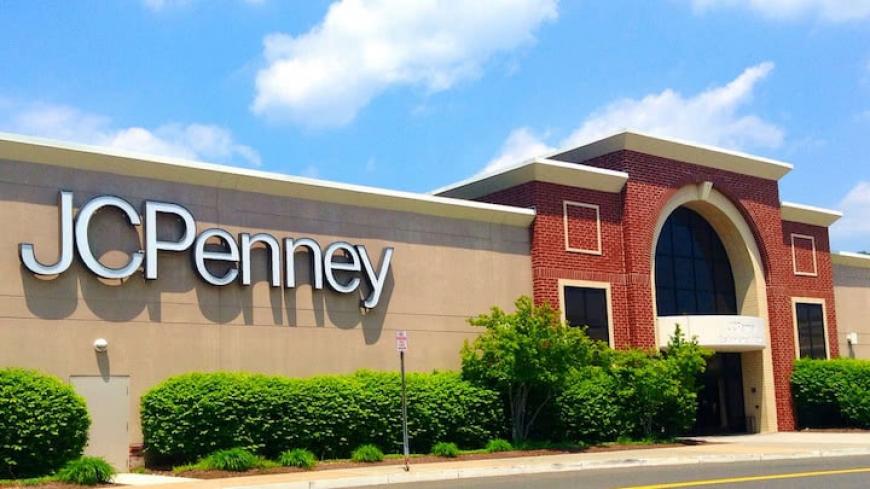 You know what they say: "If it sounds too good to be true, it probably is."
The lawsuits allege that these department stores listed misleading "original prices" on products so they could offer false discounts.
Lending further weight to that adage, the city of Los Angeles has filed several lawsuits against JCPenney, Macy's, Kohl's, and Sears, alleging that the department stores listed misleading "original prices" on products so they could slash them, luring in customers with false discounts.
For example, Kohl's listed a strapless dress with an "original price" of $50, on sale for $35 and then $15. According to the lawsuit, the dress was never actually sold for $50.
This deceptive tactic is called "false reference pricing," and companies do it because it works. Here are some other alleged examples cited in the complaints:
Macy's sold a men's V-neck t-shirt for $19.99, supposedly down from a $29.50 list price, a price at which the shirt was never actually sold.
Sears sold a Kenmore front-loading washing machine at $999.99, nearly $200 cheaper than its "list price" of $1,179.99. The washer was never sold at that price, and later went for as low as $650.
JC Penney marketed a maternity bathing suit top as $15 off its original price of $46. The price then dropped from $31 to $22, and then $15, just one-third the "original price." One problem: the top was allegedly never sold for $46.
In a statement, City Attorney Mike Feuer said, "Customers have the right to be told the truth about the prices they're paying—and to know if a bargain is really a bargain."
Unfortunately, distinguishing true discounts from phony ones is harder than ever.
Brick-and-Mortar Stores Desperate for Deals
 This isn't the first time these companies have faced litigation for misleading consumers. JCPenney and Kohl's both faced similar claims in 2015, and both settled those class action lawsuits for sizable sums: JCPenney settled its suit for $50 million, and Kohl's settled its claims for $6 million.
Ron Friedman, a Los Angeles-based retail expert, tells the Los Angeles Times, "There is no regular-priced merchandise, especially in stores like Sears or Kohl's or TJ Maxx. The whole category is all about the sale price."
Mr. Friedman says these kinds of brick-and-mortar stores are struggling to compete with online retailers, so they rely heavily on amazing deals and sales to lure customers away from sites like Amazon, Wayfair, and Overstock.
According to TruthInAdvertising.org, there were 24 of these kinds of lawsuits filed just in the first half of 2016, against retailers like Macy's, J. Crew, Gymboree, Ann Taylor, and Ralph Lauren. (In all of 2015, there were 25 such suits.)
Of course, as anyone who shops online knows, false reference pricing is not limited to brick-and-mortar stores.
Amazon Begins Phasing Out List Prices
Seemingly every product on Amazon is (or was) on sale, often at incredible savings—75% or hundreds of dollars off the "list price." How is this possible? Well, because like the "original prices" at JCPenney and Kohl's, all too often the item was never actually sold with such a hefty tag.
If everything is always on sale, then nothing is ever on sale.
In the wake of criticism about its pricing—and perhaps to avoid the rash of lawsuits vexing other companies—earlier this year Amazon started phasing out its list prices. In place of List Prices, many if not most items now just say "Price." Presumably (ideally), this is a more accurate reflection of the product's cost.
Amazon still has deals, of course. But the gradual elimination of list prices suggests we may not see the ubiquitous, unbelievable discounts to which we've become accustomed—and, arguably, desensitized. As TruthInAdvertising's executive director Bonnie Patten pointed out to the Times, if everything is always on sale, then nothing is ever on sale.
Instead of emphasizing discounts from original or list prices, on their Amazon Wish Lists customers now see if the price of an item has dropped since it was added to the list. This is a clever way for Amazon to have its cake and eat it too: it has managed to have perpetual "deals" occur without deceiving consumers.
If only JCPenney, Macy's, Sears, and Kohl's could do the same.