LuLaRoe Accused of Operating Illegal Pyramid Scheme
Published November 15, 2017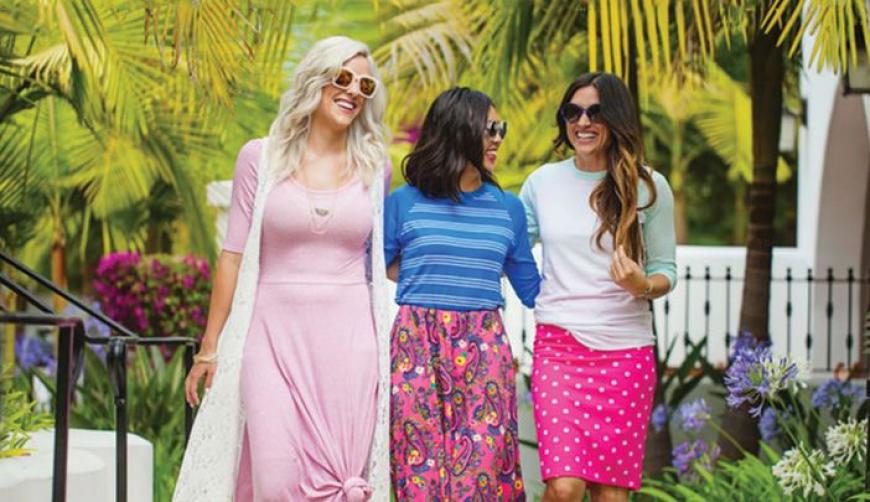 On their website, retailer LuLaRoe promises their fashion consultants "happy endings" and a "substantial income." But instead, some consultants claim the company operated an illegal pyramid scheme that burdened them with debt.
Five class action lawsuits have been filed since the end of October 2017, all alleging that retailers were lured into selling LuLaRoe merchandise with promises of earning big profits, quickly. But instead, they claim they had to invest thousands of dollars of their own money into merchandise that they ultimately couldn't sell.
Consultants Required to Invest at Least $5K to Start
LuLaRoe is a multi-level marketing company (MLM) that relies on consultants to sell their apparel (like leggings and dresses) directly to consumers through social media and personal networks.
Just to start selling LuLaRoe merchandise, the company requires an initial investment of anywhere between $4,925 and $9,000. But the personal expenses don't stop there.
One former LuLaRoe consultant said that she was encouraged to "buy deep" by having 10 sizes of every style. It left her with " target="_blank" rel="noopener">$7,000 of unsold merchandise which she has spent more than two months trying to get reimbursed for.
Consultants were encouraged to "borrow money, get loans, take out credit cards, and some were even asked to sell their breast milk."
The company even penalizes consultants who try to use their paychecks on anything but LuLaRoe merchandise. Funds earned are placed on a LuLaRoe debit card that charges a $1.00 fee to transfer funds to a retailer's bank account, but conveniently charges nothing to pay for more LuLaRoe inventory.
Consultants who couldn't afford to purchase new inventory were encouraged to "borrow money, get loans, take out credit cards, and some were even asked to sell their breast milk," a lawsuit alleges. The pressure to buy drove many women into debt. Sadly, at least two dozen LuLaRoe consultants have filed for bankruptcy since 2016.
When consultants leave the business, LuLaRoe is often unresponsive in reimbursing them. They initially advertised a 100% reimbursement policy, but in September, they changed it to a 90% reimbursement policy that no longer covered shipping, claiming that some consultants were "taking advantage of their generosity."
Lawsuit Alleges Consultant Recruitment Was Part of a Pyramid Scheme
"The end goal for Defendants was never primarily about sales to consumers."
A lawsuit filed in California alleges that LuLaRoe violates the federal Racketeering Influenced and Corrupt Organizations Act (RICO) for operating like a pyramid scheme. It asks for $1 billion on behalf of the lead plaintiffs—Aki Berry, Tiffany Scheffer, and Cheryl Hayton—and all other current and former LuLaRoe consultants who worked with the company at some point since 2013. ClassAction.com attorney John Yanchunis is lead counsel for the nationwide class action lawsuit.
"The end goal for Defendants was never primarily about sales to consumers. In fact, as the number of consultants purchasing inventory continued to grow exponentially, the quality of the LuLaRoe products and patterns deteriorated significantly," the complaint alleges.
LuLaRoe's business practices were anything but customer-centric. Consultants, the lawsuit alleges, weren't able to select the patterns they thought their customers would prefer, but were forced to sell whatever the company gave them—even if it was defective. They were required to sell all apparel at a 40% markup to make profit, without the option to offer customers a discounted rate.
Consultants receive bonuses based on how many consultants they recruit and the inventory recruits purchase—not sales.
"In other words, Defendants make profits not from their consultants sales to consumers, but solely from the purchase of inventory by consultants," plaintiffs allege. "Those consultants with a 'down line' are paid bonuses not by the actual number of LuLaRoe items sold, if any, by their 'down line' consultants, but by their inventory purchases from LuLaRoe."
Recruiting got so out of hand, that by February 2017, there were nearly 80,000 LuLaRoe consultants—double the number of retailers just five months prior. LuLaRoe was profiting, but its consultants were struggling to sell in an oversaturated market.
MLMs are the "Epitome of Unfair Business Practice," Says FTC
LuLaRoe isn't the first multi-level marketing business (MLM) that has been called out for their deceptive business practices. Vemma Nutrition and Herbalife have paid upwards of $200 million to the Federal Trade Commission (FTC) for illegal pyramid schemes.
An FTC study on MLMs found that 99% of consultants lose money.
An FTC study on MLMs found that 99% of consultants lose money. It's virtually impossible to sell part-time and make a profit—despite marketing that often promises otherwise.
The study's authors were sharp in their critique of the business model, calling it "the epitome of an 'unfair or deceptive acts or practice' that the FTC is pledged to protect against," and claiming that presenting "MLM as a 'business opportunity' or 'income opportunity' is a misrepresentation."
Former LuLaRoe consultants are alleging just that in the multiple lawsuits filed against the company, which aim to bring the deceptive practices to a halt.