Medical Journals Are Haunted by Pharma's Ghostwriters
Published April 17, 2018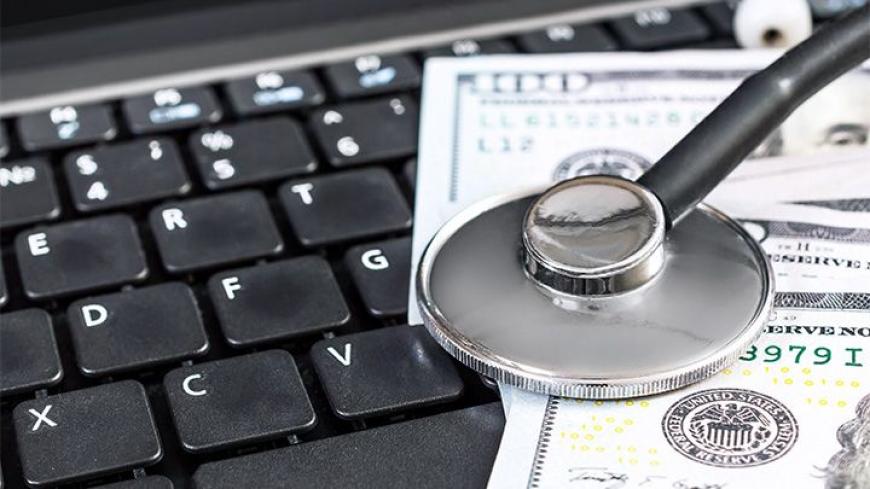 Readers are more likely to trust a paper written by a physician than one by a pharmaceutical company. Drug companies know this, which is why they engage in ghostwriting.
Universities kick students out for putting their names on papers they didn't write. But, doctors are often financially rewarded for it.
Ghostwriting is when a writer writes a significant portion of a paper, or all of it, but isn't credited. Instead, an academic or other notable figure's name is recognized as the author. Sometimes the named author will edit the article before it's published, but their contributions are often small.
Readers are more likely to trust a paper written by a well-respected physician than one by a pharmaceutical company. Drug companies know this, which is why they pay doctors for the right to list their names as authors on papers the company actually wrote.
Besides violating readers' trust, swapping author names can have dangerous consequences in the medical field. Physicians rely on medical journals to help them make informed treatment decisions. Papers written by pharmaceutical companies are more likely to emphasize the benefits of their products, which may mislead doctors into thinking a drug or device is safer than it actually is.
Agencies Work 'Hand-in-Glove' With Drug Companies
Medical education and communication companies (MECCs) help drug companies write and publish content that shines a favorable light on their products. There are hundreds of these companies, which are mostly located near pharmaceutical companies in Pennsylvania, New Jersey, and the U.K.
"'Key messages' laid out by the drug companies are accommodated to the extent that they can be supported by available data."
Pharmaceutical companies often hire MECCs to publish and place papers in peer-reviewed medical journals. Elliot Ross investigated the industry in an article for The Guardian.
"Having talked to over a dozen publication planners I found that the standard approach to article preparation is for planners to work hand-in-glove with drug companies to create a first draft," he said. "'Key messages' laid out by the drug companies are accommodated to the extent that they can be supported by available data."
Adelphi, a company that has promoted drugs like Neurontin, offers services like scientific narrative development, expert engagement, and scientific medical writing—services that sound an awful lot like ghostwriting.
Even Well-Respected Journals Have Ghostwriters
Publications like The Journal of the American Medical Association (JAMA), the Public Library of Science (PLoS), and The New England Journal of Medicine (NEJM) are respected for the quality of the research they print. Yet, even these publications are guilty of unknowingly publishing content written by ghostwriters.
In a survey of 622 medical research authors, nearly 8 percent said ghostwriters contributed to their articles. A separate study found that 8 percent of JAMA's articles had undisclosed ghostwriters, and 7.6 percent of PLoS' content. More than one in 10 articles published in the NEJM were written with help from a ghostwriter.
When confronted with the high rates of ghostwriting in the NEJM, the highest among all of the journals, a spokesperson for the journal said she was "completely shocked."
Half of Medical Literature Hides Dangerous Side Effects 
Nearly 75 percent of doctors change their treatment plans monthly or quarterly based on the medical literature they read. If this information isn't accurate, it can have dangerous consequences. 
The reality though is that most published medical research has gaping holes. Even though adverse drug effects appear in 95% of medical research, only 46% of the literature discloses them. Physicians aren't seeing the complete picture.  
In 2006, researcher Michael Steinman identified seven peer-reviewed articles for an anticonvulsant drug, Neurontin, that were written by MECCs: four of the articles had favorable conclusions, and the other three presented neutral conclusions. Parke Davis, a Pfizer-acquired company, reportedly paid academics $1,000 per paper for the right to use their names as the primary authors.
Internal documents released during litigation against drug companies shows similar practices across the industry. Ghostwritten articles about Prempro, a drug that treats menopause, downplayed its breast cancer risk, and articles about Paxil, an antidepressant, downplayed the increased risk of suicidal thoughts among children.
Merck Publishing Machine Spins Vioxx Safety Data
One of the most dangerous pharmaceutical ghostwriting strategies came from Merck, who tried to use content to boost sales of their arthritis drug Vioxx (rofecoxib).
Internal documents produced between 1996 and 2004 included contracts with medical publishing companies for ghostwritten articles, and exchanges with the academics who were listed as the authors of those articles.
Only 72 of the Vioxx articles ghostwritten by Merck disclosed Merck's sponsorship or financial ties to the author.
One of the released internal documents was a flow-chart created by Eric Crown, Merck's publications manager, that outlined each step of the editorial process. After Merck's employees finished writing the articles, including discussing clinical study findings, and selecting where the article would be published, only then did they determine whose name would be used as the author. Academics received between $750 and $2500 to have their names listed as authors.
A JAMA study found that among 72 Vioxx articles ghostwritten by Merck, only half of them disclosed Merck's sponsorship or financial ties to the author.
After just five years on the market, Merck voluntarily withdrew Vioxx in 2004. Research showed that Vioxx doubled the risk of heart attack and stroke in patients who took the medication for more than 18 months.
Not surprisingly, the peer-reviewed articles Merck wrote downplayed Vioxx's risks. They only reported 17 of the 20 heart attacks experienced by their VIGOR trial participants in an article for the NEJM. 
(Click below for more.)
How is Big Pharma Getting Away with Ghostwriting?
In 2014, half of medical journal editors received payments from drug companies. 
Peer-reviewed journals are respected for having high editorial standards. So, how are pharmaceutical companies able to infiltrate them so easily?
The problem is that most journals don't have specific policies for ghostwriting.
A review of editorial policies for 399 peer-reviewed medical journals discovered that only 10% had explicit definitions of ghostwriting, and less than 6 percent had methods of detecting and responding to ghostwriting. The authors of the study found this troubling since, as they put it, "Ghostwriting is intrinsically linked to inappropriate authorship."
Medical institutions also haven't clearly prohibited doctors from participating in these unethical projects. A study published in PLOS One found that 37 of the top 50 medical institutions lacked policies prohibiting ghostwriting.
Contributing to this problem are conflicting ideas about what ghostwriting even means. Some companies believe that if the named author has an opportunity to review and make edits to the paper they supposedly wrote, it isn't ghostwriting. But ethicists argue that by hiding editorial contributions from pharmaceutical companies, readers may not be aware of the inherent bias in the writing.
And even the best policies can't protect against the influence of cold hard cash. According to Dollars for Docs, in 2014 half of medical journal editors received payments from drug companies. The average payment per editor was $28,000.
Given the confusion and the lack of oversight, it's no surprise that ghostwriters have been able to infiltrate even the most well-respected academic journals.
Pressure to Publish Encourages Professors to Collaborate
"These academics are willing to enter into this relationship because of the importance of authorship to their careers."
It's easy to understand why a drug company would want to use a well-respected academic's name as the author on a paper they wrote. But why would the academic agree to risk their reputation?
Academia suffers from a "publish-or-perish" culture. To become tenured, professors must publish multiple studies and books while they teach. The obsession with bylines causes many academics to prioritize quantity over quality.
"These academics are willing to enter into this relationship because of the importance of authorship to their careers," explained an anonymous pharmaceutical ghostwriter in an "Interview with a Ghost." "You can't entirely blame the pharma company. Universities encourage academics to play this game."
When asked whether the estimate that one in every 10 studies includes a ghostwriter, the ghostwriter responded that it seemed "a little low."
"You have to remember that authorship is key to success and survival for most researchers."
Dr. Michelle P. Warren, a professor of obstetrics and gynecology at Columbia, alluded to this pressure when it was discovered that an article she wrote about the drug Prempro failed to acknowledge two writers from DesignWrite, a firm hired by Wyeth Pharmaceuticals.
When confronted, Dr. Warren responded: "I would never undertake this without some help. It's too much work. I am not getting paid for it."
A Former Ghostwriter Speaks Out
In an article for PLoS Medicine, Linda Logdberg, a former writer for a medical communication company, shared why she ultimately left the profession after 15 years.
She explained how she was pressured to downplay dangerous side effects of pharmaceutical drugs in order to boost sales.
The ethical issues began to tap me on the shoulder: perhaps the most memorable example of this was a contraceptive product that caused severe, unpredictable vaginal bleeding in some women. My job was to draft a monograph that would profile the product's benefits, one of which, according to the client, was that although the bleeding could be severe, it was at least something that women could anticipate. In other words—the bad news is that a meteorite will strike you, but the good news is—a meteorite will strike you!
"Wordsmithing is ubiquitous in all promotional writing, not just ghostwriting: it's the name of the game," she reflected in an interview with The New York Times. "Yet advertising masquerading as unbiased health information clearly threatens the fundamental assumptions of scientific research."
Is Medical Ghostwriting Illegal?
GlaxoSmithKline settled a lawsuit filed by New York Attorney General Eliot Spitzer for $2.5 million.
So, how can we hold drug companies accountable for ghostwriting? There are a few laws that medical ghostwriting may violate.
Medical ghostwriting can be viewed as "intentional misrepresentation." If a jury finds that the misrepresentation contributed to patient harm, companies may be held liable in personal injury lawsuits.
Ghostwriting may also violate the Federal Anti-Kickback Statute which prohibits pharmaceutical companies from paying doctors and researchers for endorsements.
And, since many doctors in the Medicare system rely on peer-reviewed medical journals to help them make prescription decisions, ghostwriting could be considered an act of fraud against the federal government.
Merck was found guilty of violating the False Claims Act, a law that imposes liability on individuals and companies who defraud the federal government. Merck allegedly made false statements about Vioxx's safety to Medicaid agencies, including "inaccurate, unsupported, or misleading" statements to increase sales.
And in 2004, New York Attorney General Eliot Spitzer filed a lawsuit against GlaxoSmithKline that alleged their ghostwritten articles overpromised Paxil's benefits and failed to disclose its dangerous side effects. The company quickly settled for $2.5 million.
Bringing Ghostwriting Into the Light
Some editors are trying to expose and fight medical ghostwriting by strengthening their editorial policies, taking away academic grants, and using creative detection methods.
Frederic Curtiss, editor-in-chief of the Journal of Managed Care Pharmacy, uses metadata in Microsoft Word to help detect unnamed authors. He detects unnamed authors in one in every three articles he receives.
The Journal of Managed Care Pharmacy requires that authors who contribute more than 1% of the manuscript must be disclosed in the acknowledgements, and individuals who contribute more than 25% must be listed as an author.
But Big Pharma's influence is wide, and the industry still has long to go to fight its influence.
Our attorneys fight every day on behalf of patients harmed by pharmaceutical drugs. If you were injured by a drug, check out our list of open lawsuits, or contact us for a free, no-obligation legal review.