Mesothelioma Fatalities Climb as EPA Readies to Finally Ban Asbestos
Published November 16, 2016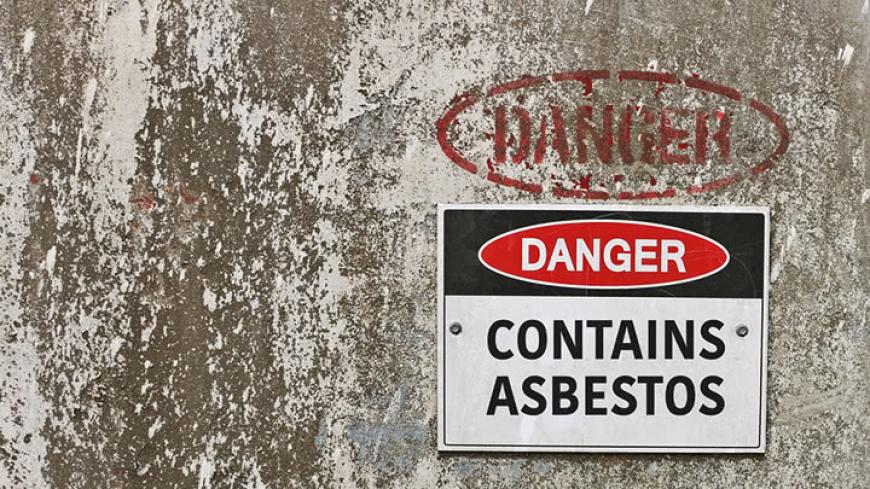 The cancer-causing side effects of asbestos exposure are well known, but less known is that the mineral is still used and imported in the U.S.
Asbestos is a carcinogenic mineral that was commonly used in building materials (insulation, roof shingles, cement, etc.) for its durability and fire retardant properties. Cosmetic companies also used asbestos-laced talcum for its powder-like consistency.
Once research showed that asbestos caused cancer in the 1970s, its use sharply declined and it was restricted. However, the U.S. is still allowed to import asbestos and some products that have historically used the chemical are allowed to continue to do so.  
Despite 10,000 pages of evidence showing the hazardous effects of the chemical, the asbestos industry shot down the proposed ban.
In 1989, the EPA attempted to ban asbestos. Despite 10,000 pages of evidence showing the hazardous effects of the chemical, the asbestos industry shot down the proposed ban in a federal appeals court.
[download name="mesothelioma" type="embed"]All your questions about asbestos and mesothelioma are answered in this free guide.[/download]
Congress Pressures EPA to Review Asbestos
The failed ban is a symptom of an overly complex system that leaves the EPA at times powerless. Since the agency's creation 40 years ago, only five chemicals have been banned and just a small percentage of the 62,000 chemicals on the market have been reviewed.
"The system was so complex, it was so burdensome, that our country hasn't even been able to uphold a ban on asbestos, a known carcinogen."
Calling for reform, Congress passed the Frank R. Lautenberg Chemical Safety for the 21st Century Act this June, which amends the 40-year-old Toxic Substances Control Act. Under this amendment, the EPA will have more control over regulation of dangerous chemicals.
Said President Obama upon signing the amendment, "The system was so complex, it was so burdensome, that our country hasn't even been able to uphold a ban on asbestos, a known carcinogen. I think a lot of Americans would be shocked by all of that."
The EPA is scheduled to announce the first 10 chemicals for review in December. Since Congress singled out asbestos when creating this act, many hope it will be the EPA's priority.
Senator Barbara Boxer (D.-Calif.) wrote to EPA Administrator Gina McCarthy to consider asbestos as a priority chemical: "To build confidence in the agency's ability to deliver meaningful results for our children and families, EPA must consider all forms of asbestos in this initial list of chemicals it acts on."
Asbestos Exposure Can Lead to Mesothelioma Decades Later
Asbestos inhalation can severely damage the lungs, resulting in diseases like mesothelioma—a fatal form of cancer—years or even decades after exposure.
Mesothelioma is an extremely aggressive form of cancer. 10,000 Americans die from the disease every year. Though asbestos exposure can result in a host of medical conditions, mesothelioma is only caused by exposure to asbestos.
When asbestos fibers are inhaled, they stick inside the lungs for years. With each inhalation and exhalation, these fibers create abrasions that can eventually develop into cancerous tumors.
Who is at Risk?
Anyone who is exposed to asbestos is at risk of developing mesothelioma. However, those who were regularly in direct contact with asbestos materials are even more at risk. These groups include:
Construction workers

Railroad workers

Shipyard workers

Veterans (especially from the U.S. Navy)

Mechanics

Miners

First responders
9/11 Rescue Workers Are Twice As Likely to Develop Mesothelioma
When the twin towers collapsed on September 11, 2001, the building materials released 2,000 tons of asbestos fibers into the air, creating a toxic dust that coated the Financial District.
While cleaning up the disaster zone and searching for bodies, first responders inhaled lethal amounts of asbestos, often with inadequate protection. It is estimated that 41,000 people in total were exposed to asbestos after the disaster.
15 years later, this population is still suffering from the attacks. A 2013 National Institute for Occupational Safety and Health study found that 9/11 first responders are twice as likely to develop mesothelioma. Since the disease can take decades to develop, the long-term effects of 9/11 are only now starting to show.
Veterans Account for 30% of Mesothelioma Deaths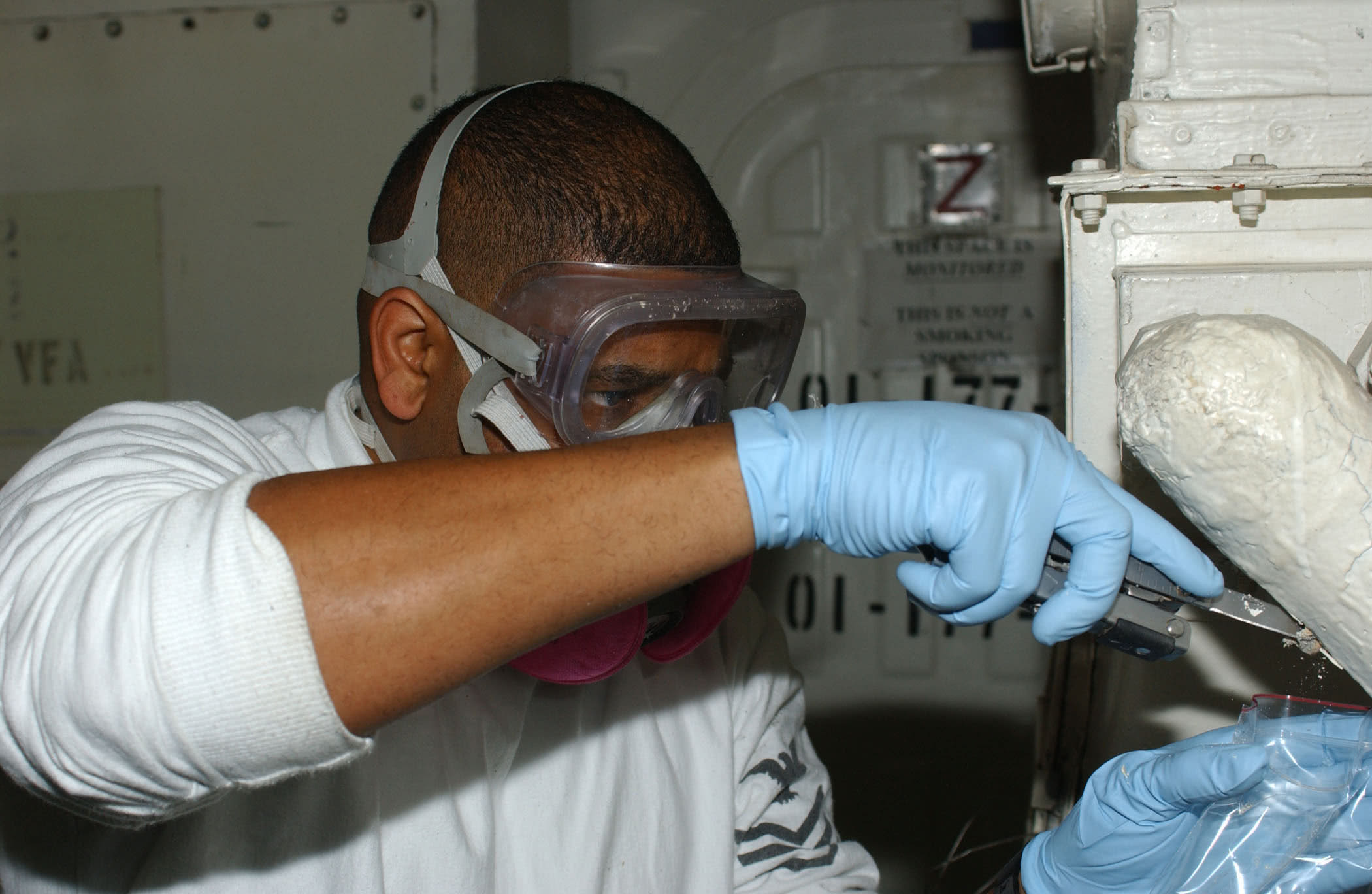 Between the 1930s and 1970s, virtually every U.S. Naval ship contained several tons of asbestos, mostly in the ships' insulation, pipes, and doors.
Now, veterans and Naval shipyard workers are paying the price. Though veterans only make up 8% of the U.S. population, they make up 30% of mesothelioma deaths.
In April of this year, a federal jury in Arizona awarded $17 million in damages to the family of the late George Coulbourn. Mr. Coulbourn worked at the Norfolk Naval Shipyard in Virginia, where he contracted mesothelioma.
In December of 2014, the family of a former Naval shipfitter received a similar verdict in their favor, totaling $20 million. The family sued the U.S. Navy's boiler manufacturers for using asbestos in their materials.
Talcum-Based Products Used Asbestos Until the 1970s
Asbestos was also commonly found in Talcum-based products, like baby powder, shave talc, etc. prior to the 1970s. However, many mesothelioma diagnoses are just now being discovered.
In October, Los Angeles-based Philip Depoian received an $18 million verdict in his favor for developing mesothelioma from the talc-based products his father's barber shop used. Last year, Judith Winkel, also from California, won $13 million in a lawsuit against Colgate-Palmolive for using asbestos in their talc powder, causing her to develop mesothelioma decades later.
What Are My Legal Rights?
If you or a loved one were diagnosed with mesothelioma, you may be entitled to compensation. Many companies knew for decades that any exposure to asbestos was dangerous, yet they continued to endanger the health of workers and consumers.
Contact ClassAction.com today for a free, no-obligation legal review. Our attorneys have recovered millions of dollars for hundreds of mesothelioma victims across the United States.