Roundup Cancer Lawsuits: Year in Review
Published December 26, 2019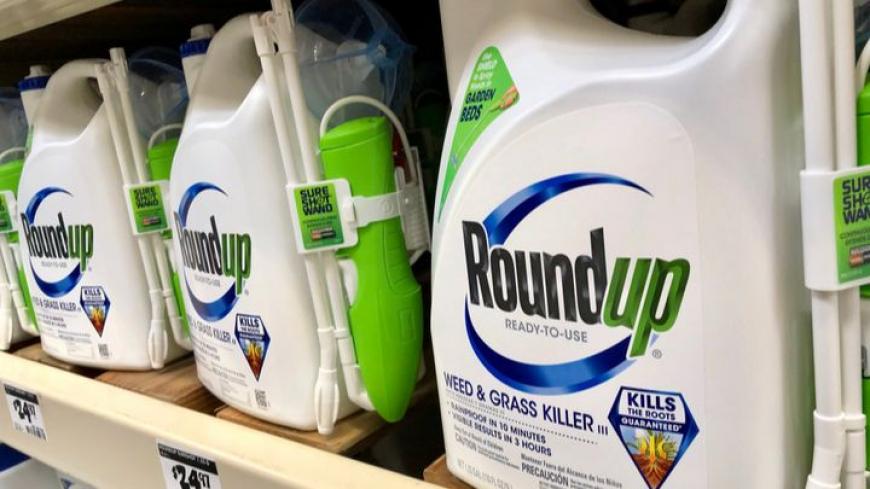 Glyphosate — the main active ingredient in Roundup weed-killer — was one of the biggest litigation stories of 2019. 
Over the past year, the number of U.S. lawsuits alleging that Roundup weed-killer causes cancer more than quadrupled, from 10,000 to 42,000. Two of these cases went to trial. Both resulted in stinging defeats for Bayer, which was held liable for the plaintiffs' non-Hodgkin lymphoma and ordered to pay huge verdicts. 
So far, Bayer has yet to win a Roundup cancer lawsuit. As the losses pile up, the company's stock continues to plunge. But Bayer shows no sign of dropping its defenses. It insists that glyphosate — the most widely-used agricultural chemical in history — does not cause cancer. Bayer has also successfully petitioned several courts to slash plaintiffs' awards. 
Looking ahead to 2020, Bayer seems to hope for a reversal of fortunes as litigation shifts to St. Louis, where Monsanto was headquartered for decades before Bayer bought the company last year. Regardless of how the courts rule, in the court of public opinion, sentiment is turning against glyphosate as cities, counties, states, and countries worldwide restrict or ban glyphosate over health concerns. 
January 2019: France Removes Roundup Pro 360 from Market
French authorities announced a ban on the sale, distribution, and use of Roundup Pro 360, revoking its approval after a court ruled products with glyphosate are likely carcinogens. An administrative tribunal in southeast France ruled that French food and environmental safety agency ANSES should have given more weight to potential safety risks when it authorized the use of Roundup Pro 360. The European Union has authorized glyphosate through 2022, but President Emmanuel Macron pledged to end French glyphosate use by 2021. 
February 2019: Study Reveals Strong Link Between Glyphosate and Lymphoma
A University of Washington study found that exposure to glyphosate may increase the risk of non-Hodgkin lymphoma by as much as 41 percent. The research was based on a comprehensive review of existing scientific literature, including a study of more than 54,000 people who work as licensed pesticide applicators. Senior study author Lianne Sheppard said, "As a result of this research, I am even more convinced that [glyphosate is carcinogenic]."
March 2019: Roundup Cancer Plaintiff Wins $80M Verdict
Edwin Hardeman v. Monsanto Co., the first federal trial over Roundup, resulted in an $80 million verdict for plaintiff Edwin Hardeman. Hardeman used Roundup on his California property for nearly three decades. He was diagnosed with non-Hodgkin lymphoma in 2015 and struggled through six rounds of chemotherapy. The jury ruled that Roundup was a "substantial factor" in causing his cancer, and that Monsanto was negligent for failing to place a cancer warning label on the product. 
April 2019: Bayer CEO Receives "No Confidence" Vote as Lawsuits Soar
Bayer shareholders expressed their displeasure with the Monsanto acquisition by casting a no-confidence vote in Bayer CEO Werner Baumann. Between the June 2018 Bayer-Monsanto merger and April 2019, Bayer's stock declined over 30 percent. The decline is said to have stemmed from the rising number (13,400) of Roundup cancer lawsuits. Baumann championed the $63 billion Monsanto deal, which was closely scrutinized on antitrust grounds. Continued courtroom losses and shareholder unrest could increase pressure to settle the remaining Roundup lawsuits.
May 2019: Bayer Slammed with $2 Billion Roundup Verdict
Bayer suffered its largest Roundup defeat to date when a California jury awarded $2 billion to Alva and Alberta Pilliod for their non-Hodgkin lymphoma. This was the third jury to conclude that Monsanto failed to warn consumers about Roundup's cancer risks. The large punitive damage award was based on the argument that Monsanto concealed these dangers for decades. The Pilliods' attorneys successfully argued that Roundup contains components that are significantly more toxic than glyphosate — and even more toxic when combined with glyphosate. 
June 2019: Bayer Seeks to Discredit Journalists and Activists
In June, Bayer announced that it had started contacting journalists, politicians, and other interest groups on Monsanto "watch lists" for publicly criticizing the company's products. It was later revealed that Monsanto sought to discredit opponents such as Carey Gillam, who investigated Roundup's cancer links. Monsanto allegedly had a public relations strategy in place to attack Gillam and undermine her work. Also in the crosshairs was musician Neil Young, who released a 2015 album called The Monsanto Years.
July 2019: Judge Slashes Hardeman Damages
A federal judge reduced Edwin Hardeman's damages award from $80 million to $25 million. The judge agreed that Monsanto deserved to be punished based on the evidence at trial, but ruled that the amount of punitive damages was excessive. Juries can award punitive damages to punish a defendant when they believe their conduct was egregious. Punitive damages were also reduced for Dewayne Johnson and Alva and Alberta Pilliod. Hardeman is appealing the reduced damages award. 
August 2019: Rumors Swirl About Roundup Settlement
Bloomberg reported that Bayer was proposing to pay up to $8 billion to settle U.S. Roundup cancer cases. Court-appointed settlement master Kenneth Feinberg called the report "pure fiction." At the time, Bayer faced around 18,000 Roundup lawsuits. Other settlement estimates are in the $10-to-20 billion range. 
September 2019: Germany Agrees to Ban Glyphosate by End of 2023
Bayer's home country of Germany agreed in September to ban glyphosate by the end of 2023 and limit its use before then. Germany became the second country to prohibit glyphosate after its neighbor Austria, which passed a bill outlawing all uses of the weed killer. Worldwide, dozens of countries have banned or restricted glyphosate. Numerous U.S. communities and cities have taken similar steps. 
October 2019: Bayer Announces Roundup Lawsuit Surge
Between July and October, the number of U.S. Roundup lawsuits more than doubled, from 18,400 to 42,700. The upper limit of potential Roundup lawsuits is vast. Virtually everyone has been exposed to glyphosate in one way or another. Roundup-ready crops make up about 90 percent of soybeans and 70 percent of corn and cotton grown in the U.S. As a result, glyphosate has been found in a variety of popular foods and the urine of 93 percent of Americans. 
November 2019: "Mediation Is Going Slowly but Steadily"
Kenneth Feinberg, who has overseen a number of high-profile lawsuit settlements as mediator, is leading behind-the-scenes Roundup settlement talks. In November, Feinberg told a German magazine, "Mediation is going slowly but steadily." Bayer CEO Werner Baumann has said the company would consider a settlement that "achieves finality of the overall litigation." 
December 2019: Former Monsanto CEO Ordered to Testify
Hugh Grant, who led Monsanto from 2003 to 2018, must testify at an upcoming Roundup cancer trial in St. Louis. Grant's attorney tried to prevent him from taking the stand. (He was not required to do so at the three trials that took place in California.) Monsanto is headquartered in St. Louis, but the city is also known as a plaintiff-friendly forum, with a history of large verdicts against corporations. The attorney of plaintiff Sharlean Gordon said, "She's been through hell. She's horribly injured. The human toll here is tremendous. I think Sharlean is really going to put a face on what Monsanto's done to people." 
Looking Ahead to 2020
A full slate of 2020 Roundup lawsuits looms large for Bayer and the many people who blame glyphosate for their non-Hodgkin lymphoma. 
Four cases are currently scheduled for trials in January — two in California state courts and two in St. Louis. Another trial is set to take place in February, two in March, and additional trials scheduled almost monthly from April through October 2021. Bayer recently agreed to postpone two January trials involving plaintiffs under the age of 15. If these cases fail to settle and go to trial, it could signal that a settlement will take longer to negotiate.
If you were diagnosed with non-Hodgkin lymphoma after using Roundup, contact us for a free case review.