Takata Airbag Crashes: 2001-2003 Hondas, Acuras Pose Critical Risk
Published August 25, 2016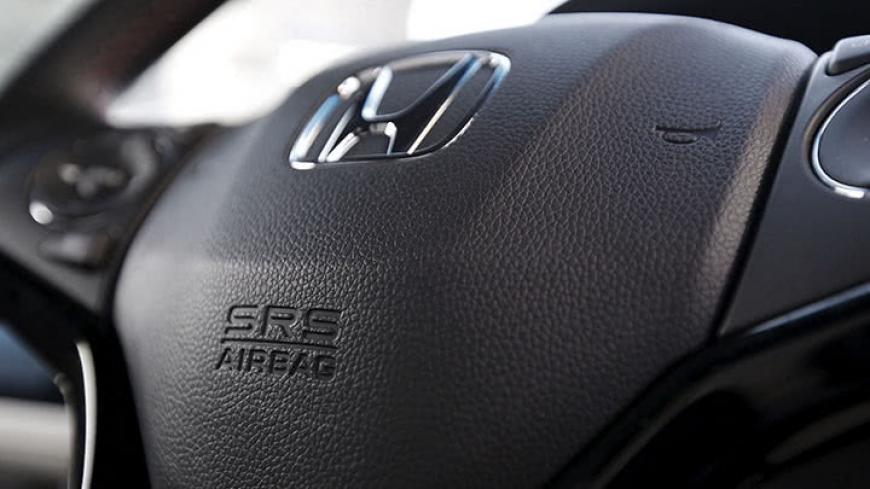 In May 2004 a Takata airbag inflator ruptured in a 2002 Honda Accord in Alabama, sending out metal fragments that injured the driver.
There's a 50% chance that the airbag inflators in these vehicles will rupture during a crash, putting passengers at risk of serious, potentially fatal injuries.
At the time, Honda and Takata told the National Highway Traffic Safety Administration (NHTSA) that the rupture was an anomaly. More than 12 years later, with Takata and Honda at the center of the largest recall in U.S. history, the exploding airbag incident from 2004 has proven to be anything but anomalous.
To date, defective Takata airbags have been blamed for 10 deaths and more than 150 injuries in the United States. Of the 10 U.S. deaths linked to shrapnel-spraying Takata airbags, 9 have occurred in Hondas. And 8 out of the 10 deaths have occurred in a small subset of 2001-2003 Honda and Acura vehicles. Those vehicles are:
2001-2002 Honda Civic
2001-2002 Honda Accord
2002-2003 Acura TL
2002 Honda CR-V
2002 Honda Odyssey
2003 Acura CL
2003 Honda Pilot
There is a 50% chance that the airbag inflators in these vehicles will rupture during a crash, putting passengers at risk of serious, potentially fatal injuries.
NHTSA is urging owners of these Honda and Acura vehicles to not drive them unless they're going straight to a dealer for airbag repairs.
If you own one of the vehicles listed above and the airbag deployed for any reason, resulting in cuts or lacerations from airbag shrapnel, you may have a case against Takata and Honda. To learn more, schedule a free case review with ClassAction.com.
Takata-Equipped Hondas Still on the Road, Still Causing Deadly Injuries
Honda is the automaker most affected by the Takata recall. Of the fourteen auto manufacturers that have recalled about 28 million inflators in 24 million vehicles, Honda has recalled approximately 12 million inflators in 8.5 million Honda and Acura vehicles.

To its credit, Honda has (as of August 12, 2016) repaired nearly 40% of its vehicles with recalled airbags—better than any other automaker. It has also made a strong effort to notify all affected owners of the recall, using email, social media, phone calls, and targeted advertising in addition to mailed notifications.
But not all customers are getting the message. On March 31, 2016 a Fort Bend County, Texas teenager was killed in a 2002 Honda Civic after running into the car in front of her, triggering a Takata airbag explosion that sent a metal fragment into the side of her neck.
Sheriff's Deputy Danny Beckworth, who investigated the deadly accident, described the crash as moderate and said it wouldn't have caused any serious injuries if not for the Takata airbag.
"It's a crash that we work with every day that everybody walks away from," Beckworth said.
According to Honda, the 2002 Civic had been recalled numerous times since 2011. The company said recall notices were sent to registered owners, including the current owner, a member of the victim's family, but repairs were never performed. The family has filed a Takata airbag lawsuit.

Senator Bill Nelson of Florida said in a statement the young woman's death "shows that the current recall efforts are just not getting the job done. Takata and the automakers have to step up their efforts to locate, notify, and fix every impacted car as soon as possible—before anyone else dies."
Nearly two months to the day after the deadly Texas crash, NHTSA issued a safety bulletin addressing the catastrophic failure rate of Takata airbags in certain model-year 2001-2003 Honda and Acura vehicles.
According to NHTSA, a manufacturing defect in the airbag inflators of these cars creates a 50% chance of an inflator rupture during a crash. The vehicles in question were recalled between 2008 and 2011 but NHTSA reported on June 30 that repairs still had not been made to 313,000 vehicles with this dangerous defect.
The chances of a Takata airbag rupture are particularly high in Florida, Texas, Southern California, and other high humidity areas. Humidity can degrade and destabilize the chemical propellant ammonium nitrate (which creates a small explosion that fills air bags in a crash), leading to an excessively forceful explosion that can blow apart the metal airbag inflator and send shrapnel at occupants.