Takata Airbags Claim 11th Victim; 300k Deadly Hondas Remain on Road
Published November 01, 2016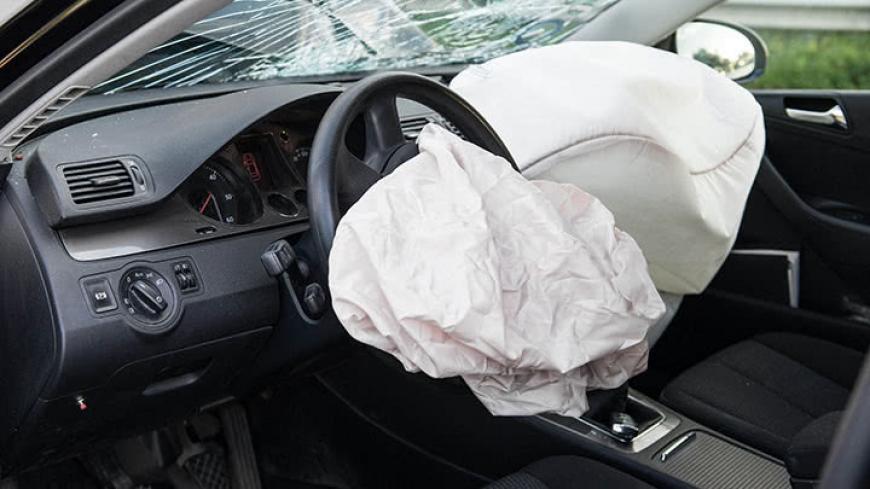 A 50-year-old woman killed in a California car crash is the eleventh U.S. victim of exploding Takata airbags, which have now claimed at least 16 lives worldwide.
The victim died driving a 2001 Honda Civic that federal regulators warned in June has airbag inflators with a 50% chance of rupturing during a crash. Despite the warning, less than five percent of the most dangerous Honda vehicles have been repaired.
ClassAction.com urges drivers to check the status of their airbags and to make needed repairs as soon as possible. We also encourage you to get in touch with us and report possible injuries related to a defective Takata airbag.
Riverside County Woman Is Latest Casualty
Delia Robles of Riverside County in Southern California was reportedly driving to get a flu shot when she was involved in a fender-bender with a pickup truck.
The victim's son, who is considering a Takata lawsuit, told a local news station his mother was driving 25 mph at the time of the crash.
"My mom was a very safe driver," he said. "Seat belt was on, always."
Ms. Robles' death is the latest in a string of deadly crashes that has sparked the largest auto recall in U.S. history. Eleven U.S. deaths and 16 deaths worldwide, in addition to hundreds of injuries, are blamed on Takata airbags. The airbags can deploy with excessive force, blowing apart the metal inflator housing and sending ragged shrapnel into occupants' faces and necks.
Long-term exposure to heat and humidity destabilizes the airbag propellant ammonium nitrate, a volatile chemical also used in military-grade explosives. The National Highway Traffic Safety Administration (NHTSA) placed California in "Recall Zone A," the most vulnerable region.
Honda at Center of Takata Controversy
Thirteen automakers are part of the massive Takata recall, but none has been implicated more severely than Honda.
Of the eleven U.S. deaths linked to Takata airbags, ten have occurred in Hondas. Nine of the eleven deaths have occurred in a small subset of 2001-2003 Honda and Acura vehicles, including the 2001 Honda Civic in which Ms. Robles was killed.
Of the eleven U.S. deaths linked to Takata airbags, ten have occurred in Hondas.
A June 2016 NHTSA safety bulletin reported that 313,000 older Honda and Acura cars have defective airbag inflators that are up to 50% likely to rupture in a crash. NHTSA instructed owners to stop driving them and immediately get repairs.
Four months later, however, just 13,000 (less than 5%) of the specified Honda and Acura cars have been repaired, according to The Detroit News.
Honda says Ms. Robles' car was included in multiple recalls over the last several years and that it mailed at least 20 recall notices to the car's registered owners.
Senator Bill Nelson (D-FL) blames Honda for not performing recall repairs quickly enough.
"No responsible automaker should be so slow in repairing defective vehicles where there's up to a 50 percent chance a driver could be killed or seriously injured if an airbag deploys," Senator Nelson said.
Honda has the highest overall airbag repair rate of any automaker, at over 45 percent. The worst repair rate belongs to General Motors (0.17%).
Honda says it has parts ready to repair all defective airbags, and that if there is a wait for the replacement part, dealers will offer a loaner or rental car free of charge.
Automakers Have Trouble Tracking Down Owners
Low recall repair completion rates plague the auto industry as a whole. A Forbes report notes that 45 million vehicles recalled from 2013 to 2015 have yet to be brought in for covered repairs.
Used cars such as Ms. Robles' Honda Civic often slip through the recall cracks.
Part of the problem has to do with the difficulty of tracking down owners in a highly mobile society, especially the owners of older vehicles that have changed hands repeatedly. Used cars under recall bought at new-car dealerships are typically required to be repaired, but not cars bought from used-car dealers.
The New York Times reports that Ms. Robles' Civic was sold three times at auction before her son purchased it from an acquaintance.
The NHTSA is now considering a rule requiring recall notices to be delivered through email and text messaging. The agency does not have the authority to order recalled vehicles off the road.
To find out whether your vehicle is recalled for any issue, visit safercar.gov and input a VIN number.
For answers or advice about Takata airbags, please contact ClassAction.com.