Tip Pooling Theft Takes From Restaurant Employees
Published February 22, 2019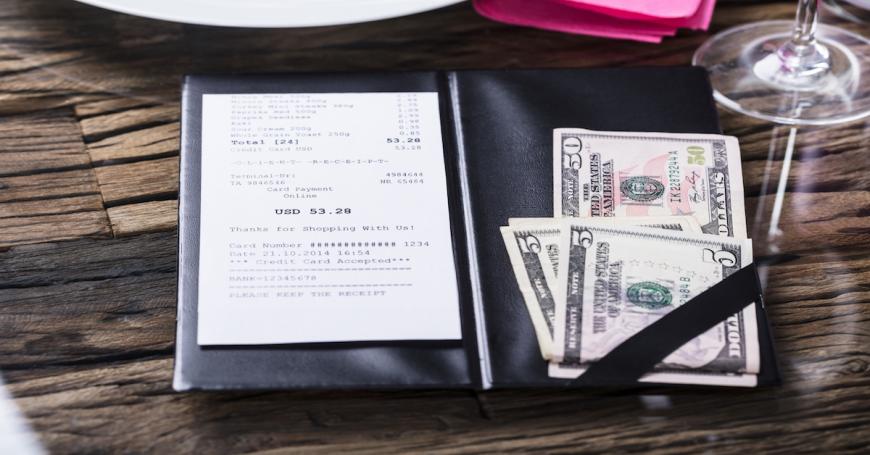 Restaurant servers and bartenders don't make much money — at least, not before tips. Their hourly pay is lower than other workers. because most of their income is supposed to come from tips. However, that's not always the case.
This isn't because of customers who don't tip; it's because of employers who take money out of their workers' pockets.
Wage theft is a problem across all industries, but restaurants can often be the breeding ground for sketchy procedures, whether they staff young waiters or experienced servers. These procedures could go by any number of names, including tip pooling, tip sharing, tipping out, tip credits, or service charges.

There's no end to the number of ways an employer may name their personal policies. But sometimes, they're just hiding illegal practices. Maru Restaurant Group in Detroit, Michigan was recently sued for their overtime pay, use of a tip pool, and employment of "service charges."
Tipped employees were mandated to participate in a tip pool where they shared their take with back-of-house staff (who are ineligible legally to receive tip money) and that the employer used a "tip credit" to pay the tipped minimum wage to the tipped employees. Also, the tipped employees allegedly were not properly compensated for overtime.
The tip pool supposedly concluded in October 2016. However, the employer then put a "service charge" into effect: it allegedly continued the tip pooling practice under a different name.
Allegedly, this service charge notice read: "Thank you for joining us at Maru! We believe that hospitality is a team sport and it takes an entire team to provide you with the quality of service you expect from us. Some of our co-workers (our chefs, hosts and dishwashers to name a few) aren't able to share in our guests' generosity, even though their contributions are just as vital to your experience at Maru. In order to share the love, we have instituted a 10% service charge – so please tip 10% less than you normally would. This service charge will go toward all of our hard-working staff, including your server…"
Nearly 400 workers filed against the employer to collect the compensation they were owed under the Fair Labor Standards Act, and/or Michigan's Workforce Opportunity Wage Act.
In the resulting settlement, Morgan & Morgan attorney Michael Hanna won $1.45 million for those affected by this unlawful policy.
Any type of restaurant can be found at fault, whether it's a mom-and-pop shop or a celebrity-run chain. Mark Wahlburg's Wahlburgers has been found at fault for wage practices, and Morgan & Morgan is currently suing Jason Aldean's Nashville restaurant over overtime pay and firing allegations.
Tip pools can be difficult to understand, and because of that, it can be hard to know whether a restaurant's tip pool is legal. You might be cheated out of wages if your employer takes your tips, you share tips with back of house staff, you take home less than the minimum hourly wage, or there are additional service charges created by your employer.
If your pay dips below $7.25 hourly (with tips included), you might be entitled to compensation.
How Can I Fight Back?
If you're a bartender or server who believes they may be required to participate in illegal tip pooling or are paid improperly for regular and/or overtime hours, contact us today for a free legal review to see if we can help. Our attorneys have recovered more than $5 billion from negligent companies and employers.