Continental airbags may have a power supply component that can corrode due to moisture, causing airbags to not deploy in the event of a crash, or causing them to deploy for no reason.
Airbag control units manufactured by Continental Automotive Systems between 2006 and 2010 may have a power supply component that can corrode due to moisture, resulting in the failure of the unit.
This defect can affect the performance of the car's safety systems, such as seatbelt pretensioners (the devices that control the slack and tightening of seatbelts) and airbags, which may not deploy in the event of a crash, increasing the risk of driver and passenger injury. Conversely, the airbags could deploy for no reason, causing an accident.
This is the latest in a string of automotive disasters, most notably the Takata airbag issue, which has killed 11 people, spawned myriad lawsuits, and led to the recall of 24 million vehicles and counting. As with the Continental defect, Takata and carmakers knew of the issue years before issuing a recall.
Byron Bloch, a car safety expert based in Potomac, Maryland, told The New York Times that this is a disturbing pattern in the industry.
"The pattern is conceal, delay, deny," Mr. Bloch said. "Ten years ago, six years ago, this should have been detected, before they were put into cars. But now we have to recall millions of vehicles."
About Continental Automotive Systems
Continental Automotive Systems is the American branch of Continental AG, a Hannover, Germany-based company founded in 1906. Continental AG manufactures automotive equipment for vehicles all over the world. The company employs more than 208,000 people across 55 countries. According to its website, Continental accumulated roughly $44 billion in global sales in 2015.
The Problem with Continental Airbag Units
The unpredictable nature of the Continental problem makes it especially frightening for drivers. It's bad enough that, in the event of an accident, a corroded airbag control unit (ACU) may cause the airbag not to deploy. What's worse: The same faulty unit may randomly trigger the airbag's deployment while someone is driving—not in response to an impact or anything else.
A young driver in Belleview, Florida fell victim to the former problem. According to the driver's mother, her son accidentally drove their 2008 Honda Accord into a concrete wall at 50 miles per hour, and the airbags never deployed. (The driver's mother did not reveal the extent of her son's injuries.)
Honda has confirmed two defect-related injuries, and says there have been 74 injury allegations related to airbags that did not deploy.
At present, the number of injuries caused by the defective airbags is unknown. Chrysler has confirmed it is aware of seven minor injuries but no related accidents. The company has also received reports of as many as 25 inadvertent airbag deployments, which it is investigating.
Meanwhile, Honda has confirmed two defect-related injuries, and says there have been 74 injury allegations related to airbags that did not deploy, but that they have not confirmed these incidents.
These numbers are likely to rise in the coming months, as more people come forward and the number of recalled vehicles grows.
A Brief History of the Continental Airbag Issue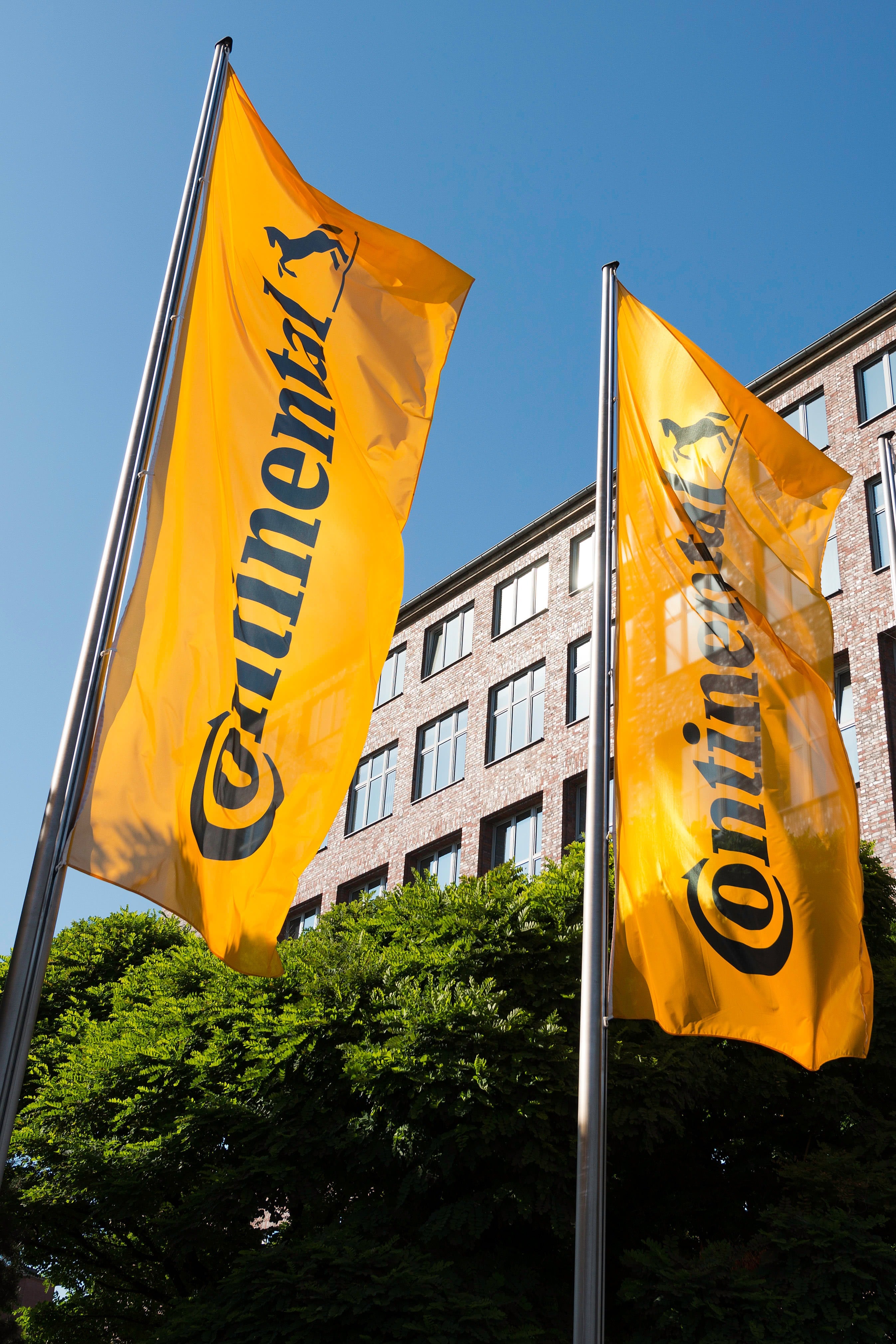 According to documents released by the National Highway Traffic Safety Association, Continental knew about the defective airbags as early as 2008. On January 30, 2008, Continental received an airbag control unit (ACU) from Daimler that was removed from a vehicle whose owner complained of an illuminated airbag warning light. Continental analyzed the ACU and determined that the application-specific integrated circuit (ASIC), the lead power supply component for the ACU, was malfunctioning.
Continental then sent the ASIC to Atmel for further analysis. The Atmel investigation began in late March 2008; it also determined that the ASIC was defective. In response, Atmel implemented two countermeasures to reduce the likelihood of the ASIC's failure in the future. Atmel and Continental notified their customers of the investigation results, as well as Atmel's countermeasures and corrective action.
Continental, Atmel, and the affected vehicle manufacturers continued to monitor and analyze field returns and determined that the countermeasures had reduced the ASIC issue significantly.
However, in early 2011, Continental learned of two inadvertent deployments in the field, one from a Daimler vehicle and one from a Chrysler vehicle. Continental, Atmel, Chrysler, and Daimler continued to investigate the issue and the potential risk of an inadvertent deployment.
In August 2011, Continental concluded that the inadvertent deployments that occurred in the Daimler and the Chrysler vehicles were related to this original ASIC issue from 2008.
In 2013, Daimler issued a recall of affected vehicles outside the U.S. But it took nearly three more years for Daimler to recall American cars, to the endangerment of drivers.
In 2015, Honda reported airbag-related incidents in 2008 Accords. Last fall, Mercedes-Benz recalled the affected 2008 and 2009 C- and GLK-Class vehicles.
In February 2016, the recall became much more sweeping, expanding to most of the affected vehicles noted below.
In March, BMW added its 7-series of luxury limousines to the ranks of the recalled.
Affected Vehicles
While not as broad as the Takata recall, the Continental recall still affects more than five million vehicles worldwide, including about two million in the United States.
Honda, Fiat Chrysler Automotive, Mercedes-Benz, and Mazda all utilized the defective Continental airbags. Volvo may also be affected, but have yet to announce recalls. Contrary to an early report, Kia vehicles are not affected.
Thus far, the following models have been recalled:
2008-10 Honda Accord
2009 Dodge Journey
2008-09 Dodge Grand Caravan
2008-09 Chrysler Town and Country
2009 Volkswagen Routan
2008-09 Mercedes-Benz C Class
2008-09 Mercedes-Benz GLK Class

2009-2010 Mazda Mazda6

2016 BMW 7-series (740Li, 750Li, 750 Lxi)
The models listed above only amount to about 628,110 vehicles out of five million defective airbag control units.
Continental also informed Volvo that some of their models contain defective airbag control units, but the company has yet to issue a recall. They say a potential recall is "pending investigation."
What the Recall Means
The recall means that the affected vehicles (see above) need to be fixed. Owners with a recalled vehicle should receive a letter from the manufacturer informing them of what to do next. Loaner cars might be available to owners who request them for safety reasons, but it is not recommended that you have your airbags disabled.
For more information, NHTSA provides answers to commonly asked recall questions.
Continental Facing Lawsuits Over Defective Airbags
In February, a Florida firm filed a class action lawsuit against Continental, Atmel, Mercedes-Benz, Daimler, and Honda (and their various parent companies). The suit is on behalf of American consumers who own or lease affected vehicles and aims to hold these companies accountable for any and all damages that occurred as a result of the defective airbag units.
Our attorneys at Morgan & Morgan agree that drivers of these models may be eligible for compensation for injuries or a number of other losses. These potential claims include but are not limited to breach of warranty, deceptive trade practice, violations of the Magnuson-Moss Federal Warranty Act, and negligence.
Morgan & Morgan has extensive experience with automobile mass litigation, including lawsuits over Takata airbags, GM ignition switches, and Volkswagen emissions fraud. We have won jury awards and settlements against automakers in the past, and our work in this area—and the size and strength of our firm—make us uniquely qualified to handle complex class action cases.
If you or someone you know purchased one of the vehicles listed above (see: "Affected Vehicles"), our lawyers want to hear from you. Contact us today and tell us about your experience. Don't wait; these cases are time-sensitive, and you may be entitled to compensation.