Continental Airbags Lawsuit
In light of widespread Continental airbag defects, lawsuits are being filed against Continental Automotive Systems and automakers like Honda, Dodge, and Mercedes-Benz.
In light of widespread Continental airbag defects, ClassAction.com is now exploring lawsuits against Continental Automotive Systems and automakers like Honda, Dodge, Fiat Chrysler Automotive, Mercedes-Benz, and Mazda.
Drivers of affected models may be eligible for compensation for injuries or a number of other losses. These potential claims include but are not limited to:
Breach of warranty
Violations of deceptive trade practice laws
Violations of the Magnuson-Moss Federal Warranty Act
Negligence
There is evidence that Continental knew about the defective airbags as early as 2008.
Though they took countermeasures to correct the issue, in early 2011 Continental learned of two inadvertent deployments in the field—one from a Daimler vehicle and one from a Chrysler. Continental, Atmel, Chrysler, and Daimler continued to investigate the issue and the potential risk of an inadvertent deployment.
In August 2011, Continental concluded that the inadvertent deployments that occurred in the Daimler and Chrysler vehicles were related to the original ASIC issue. In 2013, Daimler issued a recall of affected vehicles outside the U.S. But it took nearly three more years for Daimler to recall American cars, to the endangerment of drivers.
Byron Bloch, a car safety expert based in Potomac, Maryland, told The New York Times that this is a disturbing pattern in an industry that is also mired in a massive Takata airbag recall. (Note: These airbag issues/recalls are unrelated.)
"The pattern is conceal, delay, deny," Mr. Bloch said. "Ten years ago, six years ago, this should have been detected, before they were put into cars. But now we have to recall millions of vehicles."
If you or someone you know owns or leases one of the affected models listed below ("Which Car Models Are Affected?"), our attorneys would like to speak with you. You may be entitled to compensation. For more information, contact us today for a free consultation.
What's Wrong with Continental's Airbag Control Units?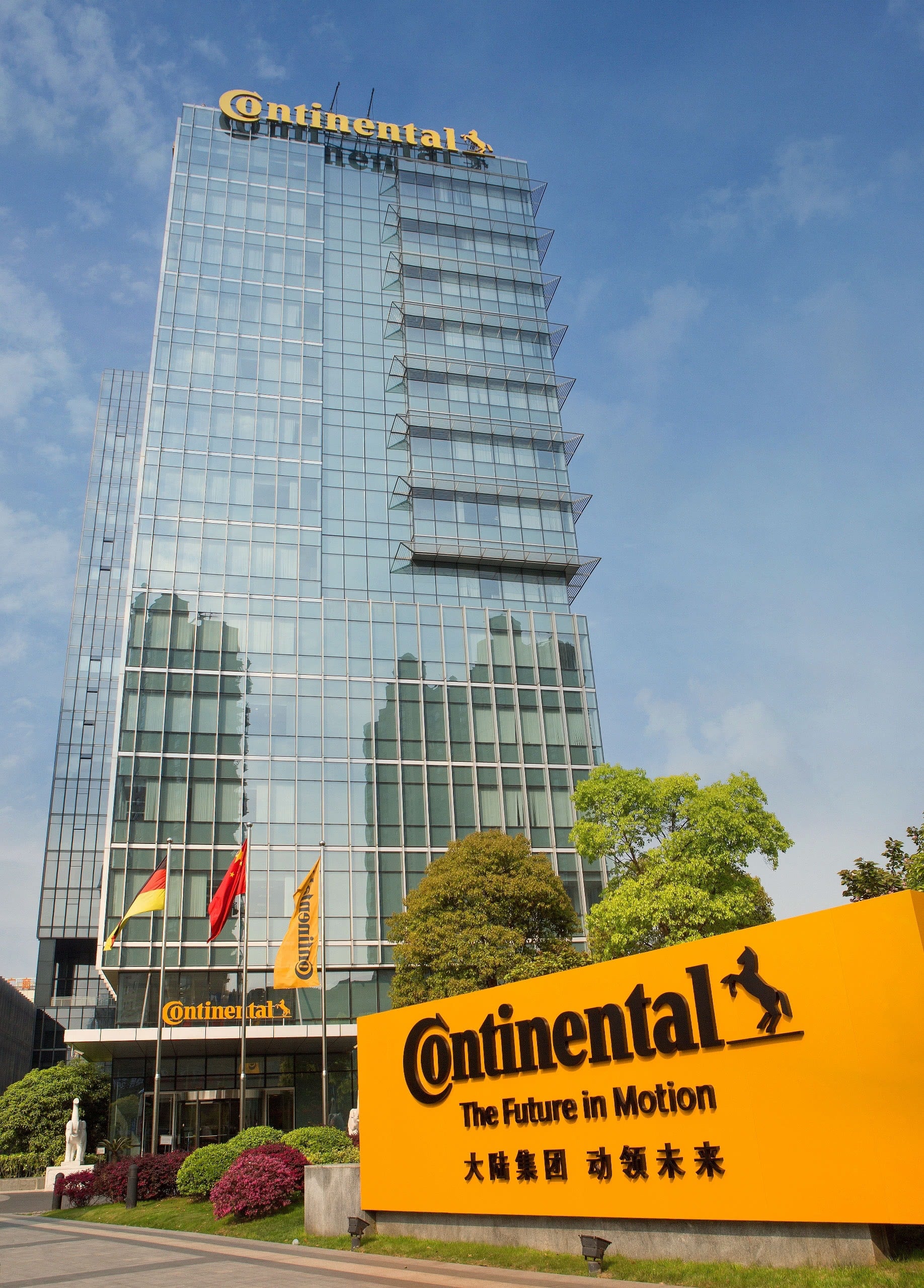 Airbag control units manufactured by Continental Automotive Systems between 2006 and 2010 may have a power supply component that can corrode due to moisture, resulting in the failure of the unit.
This defect can affect the performance of the car's safety systems, such as seatbelt pretensioners (the devices that control the slack and tightening of seatbelts) and airbags, which may not deploy in the event of a crash, increasing the risk of driver and passenger injury. Conversely, the airbags could deploy for no reason, causing an accident.
The unpredictable nature of this defect makes it especially frightening for drivers.
How Many and What Kinds of Injuries Have Resulted from Continental Airbags?
A young driver in Belleview, Florida accidentally drove his mother's 2008 Honda Accord into a concrete wall at 50 miles per hour, and the airbags never deployed. Needless to say, he was injured, but the extent of his suffering is unknown.
The total number of airbag-related incidents and injuries is also unknown. Chrysler says it is aware of seven minor injuries but no related accidents. The company has also received reports of as many as 25 inadvertent airbag deployments, which it is investigating.
Meanwhile, Honda has confirmed two defect-related injuries and says there have been 74 injury allegations related to airbags that did not deploy. (Honda has not confirmed these incidents.)
These numbers are likely to rise in the coming months, as more people come forward and the number of recalled vehicles (presumably) grows.
Which Car Models Are Affected?
Honda, Fiat Chrysler Automotive, and Mercedes-Benz, and Mazda all utilized the defective Continental airbags. Volvo may also be affected, but have yet to announce a recall. (They say a potential recall is "pending investigation.") Contrary to an early report, Kia vehicles are not affected.
Thus far, the following models have been recalled:
2008-10 Honda Accord
2009 Dodge Journey
2008-09 Dodge Grand Caravan
2008-09 Chrysler Town and Country
2009 Volkswagen Routan
2008-09 Mercedes-Benz C Class
2008-09 Mercedes-Benz GLK Class
2009-2010 Mazda Mazda6
2016 BMW 7-series (740Li, 750Li, 750 Lxi)
The models listed above only amount to about 628,110 vehicles out of five million defective airbag control units.
Is Continental Subject to Litigation?
Yes. In February, a Florida firm filed a class action lawsuit against Continental, Atmel, Mercedes-Benz, Daimler, and Honda (and their various parent companies). The suit is on behalf of American consumers who own or lease affected vehicles and aims to hold these companies accountable for any and all damages that occurred as a result of the defective airbag units.
This likely is the first of many lawsuits, as the number of affected models—and drivers—will continue to rise in the coming months.
Who Is Eligible for a Lawsuit?
Anyone who owns or leases one of the affected models listed above ("Which Car Models Are Affected?"). Drivers of these models may be eligible for compensation for injuries or a number of other losses.
Claims may include (but are not limited to) breach of warranty, violations of state deceptive trade practice acts, violations of the Magnuson-Moss Federal Warranty Act, and negligence.
It is also possible to file a wrongful death lawsuit if you lost a loved one in an accident involving a defective Continental airbag.
What Should I Look for in an Attorney?
Experience, ethics, and grit. ClassAction.com has never represented an insurance company or large corporation. That's why our motto is "Empower the People, Hold Companies Accountable."
ClassAction.com has extensive experience with automobile mass litigation, including lawsuits over Takata airbags, GM ignition switches, and Volkswagen emissions fraud. We have won jury awards and settlements against automakers in the past, and our work in this area makes us uniquely qualified to handle large and complex class action cases.
As one of the largest consumer protection firms in the country, with 303 lawyers and a support staff of over 1,500 people, we are one of the few firms with the resources to take on Continental and other companies of its stature. We are trial lawyers who are not afraid to go up against big corporations, and we have the track record to prove it.
What Is the First Step in Pursuing a Lawsuit?
Contact us immediately for a free, no-obligation case review. These lawsuits are time-sensitive, so it is crucial that you reach out to us as soon as possible to determine if you are eligible for compensation. It costs nothing unless we win your case.
Did you find what you need?