California, Washington & Hawaii Take Fight to Corporations
Published May 31, 2016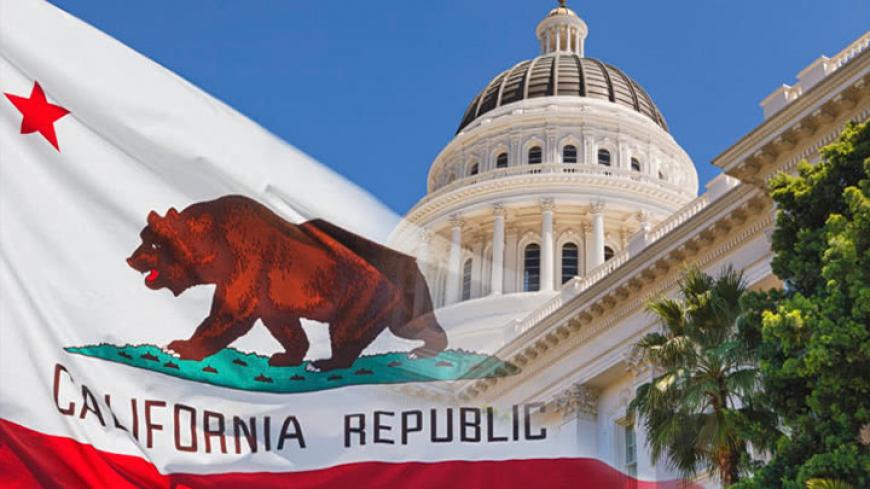 Individual citizens aren't the only ones fighting back against corporate irresponsibility.
In separate lawsuits that validate and strengthen thousands of plaintiffs' cases, Hawaii and the Virgin Islands (a U.S. territory) have sued Takata and Honda over their failure to warn residents of fatally defective Takata airbags.
Likewise, Washington State and California have sued Johnson & Johnson for the company's misrepresentation of the serious risks inherent in its vaginal mesh implants.
These state lawsuits serve as vindication for the thousands of individuals who have filed personal injury and wrongful death lawsuits against Takata, Honda, and Johnson & Johnson.
For each of these companies, these suits are the latest in a series of blows to its credibility, image, and potentially its financial future.
Takata, in particular, may never recover from its airbag scandal, which has cost at least 13 people their lives (and injured 100 more), cost roughly 77 million Americans their vehicles, and cost the company millions if not billions of dollars.
Johnson & Johnson now faces 35,000 lawsuits over its vaginal mesh implants alone – and tens of thousands more over its talc products and several of its prescription medications. "The Family Company" has paid billions in settlements over the past decade, and will likely owe billions more in the decade to come.
Florida, South Carolina Likely to Follow Hawaii's Lead
Hawaii was the first state to sue Takata and Honda, but it may not be the last.
The state alleges that Takata covered up a lethal defect and has demanded $10,000 for every affected resident.
Hawaii's Director of Consumer Protection, Steve Levins, told The New York Times, "We're not going to sit back and wait for more accidents to happen." Levins added, "We're also seeking that consumers be compensated for any losses associated with this incident, whether that's alternative transportation costs, or a diminished value of their vehicle."
Because the evidence against Takata is so strong, it stands to reason that other states (in addition to the Virgin Islands) will follow suit and demand accountability on behalf of their citizens.
The airbags are more likely to explode in humid regions like Florida, South Carolina, and Puerto Rico, so these states (and territory) seem the most logical plaintiffs. The defective airbags have also impacted Texas.
The Takata airbag recall grows almost daily. At last count, 77 million cars in America had been recalled.
Johnson & Johnson's Mountain of Litigation Grows
Johnson & Johnson's credibility is eroding rapidly as lawsuits against the company continue to pile up.
In announcing the suit, California's Attorney General, Kamala Harris, told reporters that 35,000 women have filed lawsuits against J&J in response to side effects from vaginal mesh implants, including severe pain, sexual dysfunction, urinary dysfunction, and constipation.
Washington's Attorney General, Bob Ferguson, said, "For many victims, their health and their quality of life were forever changed as a result of this deception. Sitting upright, lying on their side, walking all became incredibly painful... These women were robbed of their ability to live and work in the way they once did."
Drug Companies Pay Billions in Settlements
In addition to its vaginal mesh implants and other products, Johnson & Johnson is also facing thousands of lawsuits over its Baby Powder's links to ovarian cancer.
In February, a Missouri jury awarded the family of Jacqueline Fox $72 million in damages after Ms. Fox passed away from ovarian cancer. Ms. Fox had used Johnson's Baby Powder for feminine hygiene for decades.
In May, a Missouri jury found in favor of Gloria Ristesund, who contracted ovarian cancer after using Johnson's Baby Powder and Shower to Shower Powder on her pelvic area for many years. (As a result, Ms. Ristesund had to have a hysterectomy and other surgeries.) The jury awarded Ms. Ristesund $55 million.
J&J's mountain of litigation also includes lawsuits related to Invega, Risperdal, and Propecia.
From 2006 to 2015, Johnson & Johnson paid $2.82 billion in settlements – the third most over this time after GlaxoSmithKline ($7.62 billion) and Pfizer ($3.46 billion).
If you or a loved one have been injured by a vaginal mesh implant, or by shrapnel from a Takata airbag, contact us today for a free, no-obligation case evaluation.