Children's Product Recalls, Injuries Spiked in 2016
Published April 06, 2017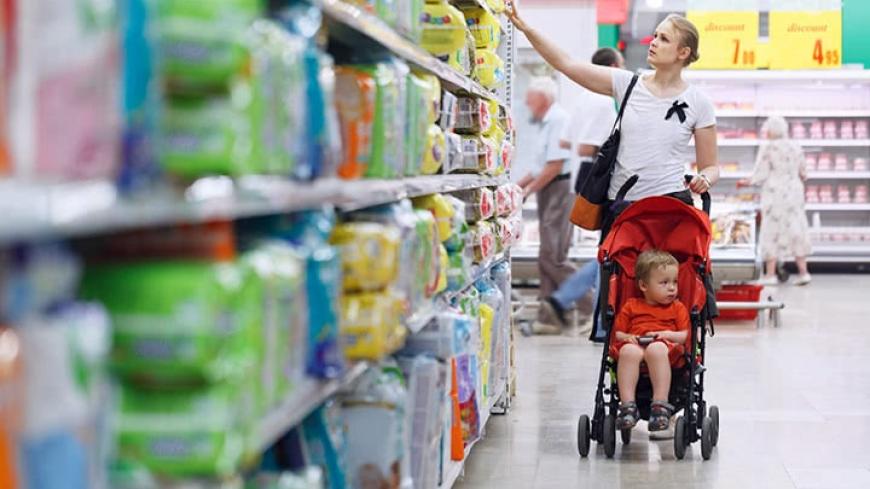 Not only did companies issue more product recalls in 2016, they were slower to respond to incidents and injuries involving children.
A new report from children's product safety group Kids in Danger confirms what many have suspected: There were more children's product recalls, injuries, and incidents in 2016 than in years prior.
The number of recalls for children's products increased by 12% from 2015, with 76 recalls in total.
Even more alarming was the number of products affected. The number of individual items recalled was the highest since 2004. A total of 66,813,956 items were recalled last year—a 1,000% increase from 2015.
IKEA and McDonald's Recalled 29 Million Products Each
IKEA and McDonald's led the list of worst offenders. Each company issued recalls of 29 million products.
McDonald's recalled their Happy Meal Step-It activity wristbands in August after 70 reports of skin irritation and burns were made to the U.S. Consumer Product Safety Commission (CPSC). Some children suffered second-degree burns on their wrists after wearing the device for less than 10 minutes.
IKEA issued their recall after a string of furniture tip-overs involving their chests and drawers. If not securely mounted to walls, the unstable furniture could fall onto children, especially if they attempted to climb or pull on it.
Before recalling their chests and drawers (the majority of which were from the MALM line), IKEA offered free wall anchors to customers. But the initiative wasn't well-publicized, and after 49 injuries and seven deaths, the company finally recalled the furniture in June 2016.  
The recall arrived too late for many grieving families. In December 2016, IKEA offered a $50 million settlement to three families who lost their toddlers in furniture tip-over incidents.
Companies Slow to Issue Recalls
"They should use the same effort to retrieve these products as they do to sell them in the first place."
IKEA wasn't the only company to take their time responding to reports of children's injuries. In 2016, it took an average of 64 reports to be made before a company issued a recall, compared with an average of 12 reports in 2015 and five reports in 2014.
"Kids in Danger hopes that manufacturers and retailers will increase efforts to identify and remove dangerous products from store shelves and homes," the group told us. "They should use the same effort to retrieve these products as they do to sell them in the first place."
Manufacturers' reluctance to issue recalls resulted in an increase in product incidents and injuries from previous years:
The number of incidents reported prior to a company issuing a recall increased by 492%

: 4,842 incidents were reported in 2016, compared to 892 in 2015.

Sippee Spill-Proof Cups, made by Tommee Tippee, claimed the most incidents prior to a recall

: 3,066 ingestion incidents were reported because of mold that could grow inside the cups.

Instep and Schwinn Swivel Wheel Jogging Strollers allegedly caused the most injuries prior to a recall

: 215 injuries were reported; the wheels could come loose and fall off.
Resources for Parents
For a complete list of the 76 children's products recalled in 2016, parents can refer to the last few pages of the Kids in Danger report.
Other notable dangerous products listed in the report include:
Hillsdale Furniture's Children's Bunk Beds: 650 falling incidents reported
Britax's B-ready Strollers: 117 choking incidents reported
Rainbow Play Systems' Plastic Trapeze Rings: More than 100 falling incidents reported
"We hope parents learn that they should check products for recalls AND report any problems they have with products to SaferProducts.gov," Kids in Danger told us.
To stay up-to-date on the latest child product recalls and safety alerts, parents can follow CPSC.
The following organizations also provide information on child safety hazards:
Safe Kids Worldwide

: Shares safety tips and information on preventable children injuries, the number one cause of children's deaths in the U.S.

Shane's Foundation

: A nonprofit dedicated to furniture tip-over prevention and resources.

Keeping Babies Safe

: Publishes safety hazards and recalls affecting infant nurseries and sleep products.
Was Your Child Involved in a Furniture Tip-Over Incident?
IKEA isn't the only manufacturer that has sold unsafe furniture. Twenty-five thousand children are injured in furniture tip-over accidents each year. 
If someone in your family was injured from falling furniture, you may be eligible for lawsuit against the manufacturer. Our team of product liability attorneys can help determine if you have a case during a free, no-obligation legal review.