First VW, Now Dodge Accused of Emissions Cheating
Published November 21, 2016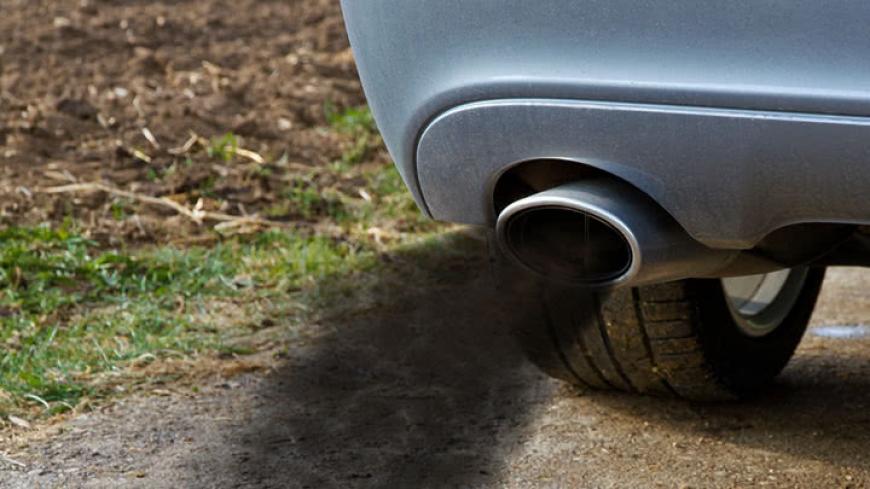 As one automaker's polluting diesel scandal nears an end, another's is just getting started.
In a major step towards resolving its ongoing diesel emission problems in the United States, Volkswagen recently agreed on a plan addressing 80,000 3.0-liter diesel vehicles.
Meanwhile, Chrysler faces allegations that it rigged Dodge diesel trucks to conceal illegally high emissions.
Owners of affected Volkswagen and Dodge vehicles can contact ClassAction.com to learn how to hold the automakers accountable.
VW Looks to Put Dieselgate in Rearview
Volkswagen, which earlier this year reached a $14.7 billion settlement over polluting 2.0-liter diesel cars, has struck a deal with U.S. regulators that resolves pollution issues in 80,000 Audi, Porsche, and Volkswagen 3.0-liter vehicles.
Although not yet official, Reuters reports that the 3.0-liter deal will mirror terms offered in the 2.0-liter settlement, offering owners a buyback or a fix (pending EPA approval).
The pollution problems in 2.0-liter and 3.0-liter Volkswagens are not identical. Smaller, 4-cylinder VWs, including TDI versions of the Golf, Jetta, and Passat, have software that registered permissible nitrous oxide emissions during testing but polluted at levels up to 40 times the legal limit on the road. Larger, 6-cylinder Porsche, Audi and VW cars and SUVs contain an undeclared emissions system that creates pollutants as much as nine times the legal limit.
Owners of 2.0-liter VWs have overwhelmingly opted for vehicle buybacks, an option which also provides a $5,100-$10,000 payment. VW will offer 3.0-liter owners significantly less compensation, say sources briefed on the matter.
Like the 2.0-liter settlement, the 3.0-liter settlement is expected to include billions of dollars in criminal and civil fines. Nearly one-third of the $14.7 billion 2-liter settlement will go toward remediating environmental harm.
Lawsuit Claims That Dodge Diesels Hide Emissions
Fiat Chrysler Automobiles (FCA) became the first U.S. automaker hit with emissions cheating claims when it was sued by customers alleging their Dodge trucks have deceptively dirty engines.
A lawsuit accuses Dodge of breaking emissions laws and covering up the problem.
According to a lawsuit filed in Detroit, nearly 500,000 Dodge Ram diesel pickups from 2007 – 2012 emit nitrous oxide (NOx) pollutants as much as 14 times higher than the legal limit. Chrysler and its diesel partner Cummins Inc. are accused of concealing from the public an engine feature that does not break down NOx properly, allowing excess gasses to escape.
Not only does the flaw nearly double emissions, the lawsuit claims, it also reduces fuel efficiency and places excessive strain on the catalytic converter.
Chrysler and Cummings are accused of knowing about but not disclosing the engine flaws. The lawsuit says the alleged fraud resulted from the companies' attempt to get out ahead of a 2001 regulatory change that cracked down on emissions standards for heavy-duty diesel engines. Their aggressive development efforts, owners say, caused the fraudulent design.
"We believe we have uncovered a deeply entrenched scheme," said a plaintiffs' lawyer.
Chrysler and Cummins deny any wrongdoing in the case.
Is Diesel Dead?
Whatever the outcome, the lawsuit casts further doubt on the concept of "clean diesel" technology and the reliability of emissions testing. Diesel cars made by Mercedes Benz, Renault, Nissan, Hyundai, Fiat, Volvo, Jeep, Mazda, and other automakers have all been accused of emitting significantly more pollution on the road than in the lab.
Diesel vehicles, which get better gas mileage than gasoline vehicles but produce more NOx, are more popular in Europe, where NOx standards are less strict. Only about 5 percent of U.S. passenger vehicles are diesel, compared to 80% in Europe.
The VW emissions cheating scandal (coupled with low gas prices) has fueled speculation that the U.S. market for diesel is dead, except for trucks.
Questions or concerns about a diesel vehicle? Contact ClassAction.com and receive a free case review.