FCC Commissioner May Empower Telemarketers
Published May 10, 2017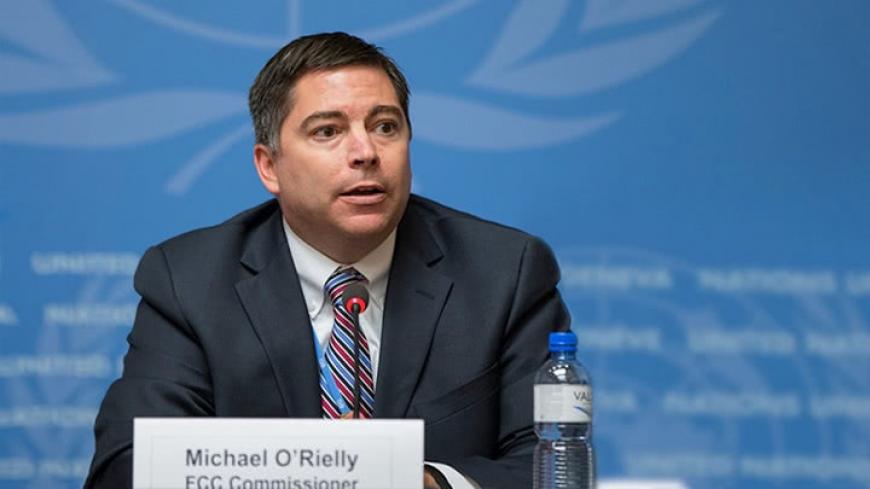 If the FCC commissioner gets his wish, the Telephone Consumer Protection Act (TCPA) could soon be a shell of itself.
These changes would weaken the TCPA, which many feel has grown too powerful in recent years.
In a speech delivered at the ACA International's Washington Insights Conference on May 4, Federal Communications Commission head Michael O'Rielly laid out major changes he would like to see made to the TCPA. Not surprisingly, these changes would weaken the act, which many companies and judges feel has grown too powerful in recent years.
Mr. O'Rielly said that under his leadership, "We have the chance to undo the misguided and harmful TCPA decisions of the past that exposed legitimate companies to massive legal liability without actually protecting consumers."
More specifically, here are the three areas in which he said he would like to see improvement:
Mr. O'Rielly feels that companies should be allowed to contact customers for informational and telemarketing purposes. He argued that "[we] need to make broader changes to the rules to ensure that all consumers are able to get relevant and timely information."
He would like to narrow the definition of an autodialer, which currently includes smartphones. Mr. O'Rielly says that legitimate businesses should be entitled to contact consumers "in an efficient manner."
Finally, Mr. O'Rielly advocated for the FCC to focus on the spirit as opposed to the letter of the TCPA. He would like the FCC to pursue cases only against companies with bad intentions or abusive practices, not well-meaning ones who may have committed minor or technical TCPA violations.
Mr. O'Rielly concluded by expressing his concern that TCPA reform would be "met with hysterical claims about the harms that will come to consumers" and emphasizing that the FCC must allay those fears by vowing to continue to protect consumer rights.
It's unclear when and how Mr. O'Rielly's vision for the TCPA will take shape, but given his comments and the Trump administration's commitment to deregulation, serious change is likely on the way for the TCPA.
Trump Looks to Roll Back Regulations
Although Donald Trump has not commented specifically on the TCPA, he has repeatedly pledged to loosen federal restrictions so businesses can operate more freely.
Mr. Trump issued the Presidential Executive Order on Reducing Regulation and Controlling Regulatory Costs.
Just two weeks into his presidency, Mr. Trump issued the Presidential Executive Order on Reducing Regulation and Controlling Regulatory Costs, which required all federal agencies to cut two regulations for each regulation they enacted.
A few weeks later, Mr. Trump issued the Presidential Executive Order on Enforcing the Regulatory Reform Agenda, which seeks to find and eliminate extraneous regulations.
During his first address to Congress, Mr. Trump said he would "slash the restraints" on the "slow and burdensome approval process" at the U.S. Food and Drug Administration (FDA) that "keeps too many advances… from reaching those in need."
His budget includes major cuts to myriad domestic programs – such as the Environmental Protection Agency (EPA); the Departments of Labor, Health, and Human Services; and Housing and Urban Development (HUD) – severely limiting these agencies' abilities to regulate businesses.
Mr. Trump's Supreme Court appointment, Neil Gorsuch, is widely regarded as more prone to side with corporations than consumers. Meanwhile, the House recently passed a bill, The Fairness in Class Action Litigation Act of 2017, that would make filing class action lawsuits considerably harder.
All of the above stances and proposals suggest an administration and a Congress that want to excise laws and regulations that might hinder businesses from operating and growing to their full potential. The TCPA – which has generated massive, multimillion-dollar awards for consumers – is a natural target.
Professional Plaintiffs Tarnish TCPA's Reputation
It doesn't help the TCPA's cause that Mr. Trump's own presidential campaign was sued for violating the TCPA last spring. Nor does it help that some plaintiffs have blatantly exploited the TCPA for personal gain.
As reported by Forbes, a woman named Melody Stoops owned 35 cell phones for the sole purpose of accumulating unwanted calls and messages she could use to file TCPA lawsuits against telemarketers.
Ms. Stoops has filed at least 11 TCPA lawsuits, testifying in court, "It's my business. It's what I do." (Another plaintiff, Nicole Blow, recently filed a $1.8 billion TCPA lawsuit.)
"It's my business. It's what I do."
That bald-faced exploitation of the law doomed Ms. Stoops' last case, filed against Wells Fargo in Pennsylvania. After learning of the plaintiff's "vocation," Judge Kim R. Gibson tossed the case on the grounds that Ms. Stoops had not actually suffered an injury since she sought out the calls.
"Because Plaintiff has admitted that her only purpose in using her cell phones is to file TCPA lawsuits, the calls are not 'a nuisance and an invasion of privacy,'" Judge Gibson wrote.
Cases like Ms. Stoops' could endanger not just her profession but the law that serves as its foundation – which is intended not to enrich consumers, but to protect them.