Hernia Mesh Leads to "Horrible Pain," Lawsuits
Published April 26, 2017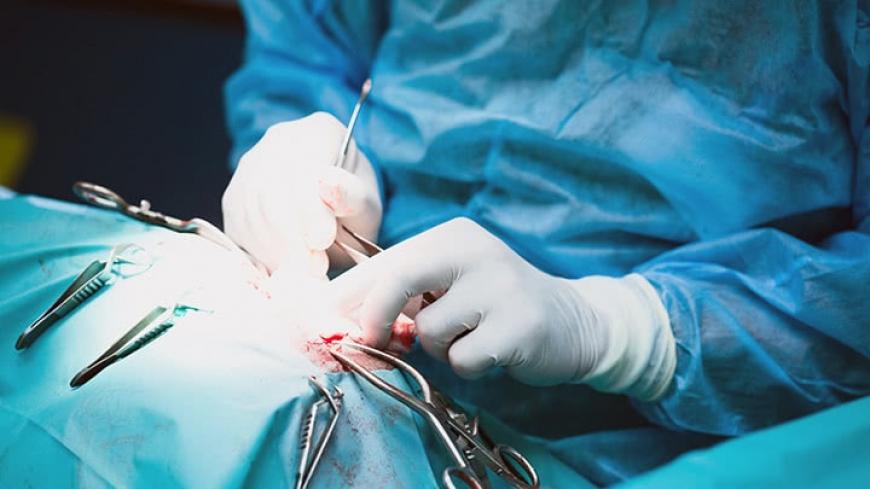 Patients across North America continue to attribute painful side effects to hernia mesh, particularly Ethicon's Physiomesh and Atrium's C-QUR products, each of which is now the subject of lawsuits.
Last month a group of Canadians filed a complaint against Johnson & Johnson (which owns Ethicon) over debilitating health issues they say were caused by the mesh. The alleged side effects include perforations, abscesses, and infections. Many plaintiffs say they required revision surgeries to correct these issues.
Thirty-four-year-old Colleen Copland claims her mesh stretched, triggering a recurrence of her hernia. She tells CTV News, "The pain is always there. It feels like my insides are going to explode… It is a horrible pain, to be honest."
[button href="https://www.classaction.com/contact-us/"]Free Legal Consultation[/button]
"You Couldn't Even Touch Me"
Ivan Richardson echoed Ms. Copland's claims, saying, "You couldn't even touch me, I would cry, I mean literally cry and I went to the doctor and they kept saying they couldn't find nothing."
Mr. Richardson said that when the doctors cut him open to investigate, they found that the hernia mesh he'd received had rolled up inside his torso.
It's estimated that 30,000 Canadians received a Physiomesh implant before Ethicon issued a worldwide recall of the product in May 2016.
In a statement, Ethicon said, "At Ethicon, our first priority is to our customers and their patients, and that includes the safe and effective use of our products. Ethicon will defend itself against lawsuits concerning the use of our hernia mesh products."
Health Canada has recalled or removed from market 12 types of hernia mesh since 2000.
U.S. Mesh Patients File Lawsuits, Too
Hernia mesh products have generated lawsuits in the United States, as well. In addition to Ethicon's Physiomesh, Atrium's C-QUR faces at least 21 lawsuits from patients who say they experienced side effects resulting from C-QUR's fish oil coating. These alleged side effects include the following:
Pain
Inflammation
Adhesions
Infections
Foreign body reactions
Like Ivan Richardson, U.S. plaintiff Theresa Callaway alleges that her mesh "folded up" and became "bunched up in layers," leading to pain, nausea, vomiting, infections, and revision surgeries.
These kinds of problems have long plagued surgical mesh. In 2011, C.R. Bard offered to pay $184 million to settle 2,600 surgical mesh lawsuits filed in a Rhode Island multi-district litigation (MDL).
See Our Hernia Mesh Infographic
In October 2012, the U.S. Food and Drug Administration (FDA) warned Atrium about its C-QUR mesh's potential for infections and its sterility complaints. In July 2013, the FDA issued a Class 2 device recall of the C-QUR Edge Mesh.
In January 2017, a man named James Brown filed a lawsuit against Atrium alleging that he was implanted with the C-QUR mesh in a hernia repair surgery in 2013 but continued to suffer abdominal pain. Mr. Brown says he underwent revision surgery in January 2016 to remove the mesh, during which doctors discovered he suffered from a "foreign body giant cell reaction" and scarring of the surrounding tissue.
In July 2013, the FDA issued a Class 2 device recall of the C-QUR Edge Mesh.
Earlier this year, Mr. Brown's case and 20 others were consolidated into a federal multi-district litigation (MDL).
Meanwhile, the first Ethicon Physiomesh lawsuit in the U.S. is scheduled for January 2018 in Illinois' Southern District.
Mesh Complications Dampen Financial Forecast
In its five-year forecast of the marketability of hernia repair devices, Research and Markets notes
operation failure and recurrence of hernia in obese and Geriatric patients and also the risks and complications associated with hernia repair surgery and mesh are negatively influencing the expansion of hernia repair devices' global market.
To pinpoint and avoid exactly these types of complications, yesterday Tela Bio announced that it would conduct a post-market clinical study of its OviTex biological mesh, which is used primarily for hernia repair and abdominal wall reconstructions.
Tela Bio will conduct a post-market clinical study of its OviTex biological mesh.
In a press release, chief medical officer Dr. Maarten Persenaire said, "Surgeon feedback on OviTex performance and surgical handling has been positive so far, and we are excited to initiate a formal clinical data collection program that will support future efforts to refine surgical mesh design and develop new clinical protocols for hernia repair."
This is a welcome step on Tela Bio's part, as surgical mesh could absolutely use more scientific scrutiny and design refinements.
If you or a loved one underwent hernia repair surgery and suffered complications from mesh, contact us for a free, no-obligation legal consultation.