House Approves Controversial 21st Century Cures Act
Published December 06, 2016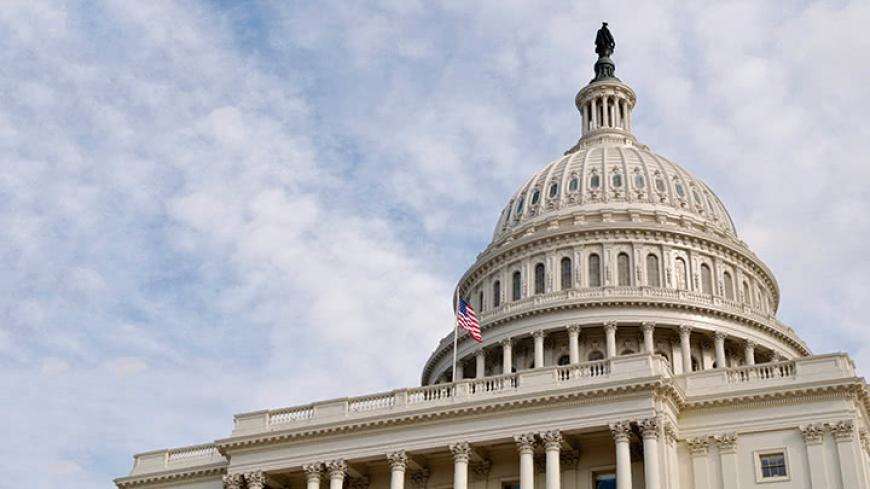 The 21st Century Cures Act—a nearly 1,000-page omnibus healthcare spending bill—has been approved by the House and is now under Senate review.
Supporters say the bipartisan bill will accelerate medicinal and medical device innovation. Detractors claim it makes industry concessions that weaken regulatory oversight and undermine public health.
If Senators approve the legislation as expected, President Obama could sign it into law before the end of the year.
Act Will Streamline FDA Approval Process
A lot is covered in the sprawling, 996-page bill, from foster care to mental health to stem-cell therapies and Medicare.
Changes primarily revolve around the National Institutes of Health (NIH), which provides federal funding for healthcare research, and the Food and Drug Administration, the agency responsible for pharmaceutical and medical device safety and efficacy.
Major provisions include:
Increased NIH funding: NIH will receive $4.8 billion in new funding over ten years, including money for brain, cancer, and precision medicine research, as well as $1 billion for the nation's opioid crisis. A top priority is Vice President Biden's "Cancer Moonshot," a plan that aims to accomplish 10 years of cancer research in half the time. Additional support for young emerging scientists would be created through a loan repayment program.
Faster action on new drugs and devices: The FDA has been criticized for a slow approval process that prevents faster adoption of healthcare breakthroughs. Proposals in the 21st Century Act aim to streamline the drug and device approval process. Specific initiatives include an accelerated approval pathway for regenerative medicines, using "real world evidence" (such as observational studies and registries) to support new indications for approved drugs, and broader categorization of "breakthrough" devices.
The bill also places new requirements on the Centers for Disease Control and Prevention (to expand neurological disease surveillance) and the Department of Health and Human Services (to revise health information privacy rules).
"A Grab Bag of Goodies for Big Pharma"?
Critics have voiced concerns about what's in the legislation, as well as what's not in it.
"The bill has been sold erroneously as a commonsense, bipartisan compromise that enables scientific breakthroughs for America."
Public Citizen says the Senate should reject 21st Century Cures, calling it a corporate giveaway disguised as reform.
"The bill has been sold erroneously as a commonsense, bipartisan compromise that enables scientific breakthroughs for America. But in reality, the legislation includes a grab bag of goodies for Big Pharma and medical devices companies that would undermine requirements for ensuring safe and effective drugs and medical devices," said Public Citizen's Dr. Michael Carmone in a statement.
Public Citizen further notes the new NIH money must be reauthorized each year, making its programs non-guaranteed.
A letter to Congressional leaders from Public Citizen and a dozen other organizations singles out the legislation's failure to relieve high prescription drug costs.
"There is no justification for moving forward with legislation that provides substantial benefits to the drug industry without asking for something in return," the letter states.
Critics blame what they consider already-lax FDA oversight for failed medical devices such as the Essure permanent birth control. Essure received fast-track FDA approval in 2002 and has since been linked to thousands of injuries, several deaths, and an unacceptably high pregnancy rate. As a result, the FDA recently slapped Essure with a black box warning.

1,500 Lobbyists Fought for the Act
The 21st Century Cures Act passed the House last year but died in the Senate. Republican lawmakers unveiled a revised version during the Thanksgiving holiday weekend and it passed 392-26 during the lame-duck session.
Now under Senate consideration, the Act enjoys bipartisan support but has drawn disparate comments along partisan lines.
"It really is a David and Goliath issue of where the money is."
Senate Majority Leader Mitch McConnell (R-KY) called the bill "the most important legislation Congress will consider this year."
Elizabeth Warren (D-MA) said, "I cannot vote for this bill," and described the Act as "a tiny fig leaf" covering "huge giveaways to giant drug companies."
So who actually benefits from the 21st Century Act? The money trail provides answers.
According to Kaiser Health News, nearly 1,500 lobbyists representing 400 organizations petitioned Congress regarding the Act. That's the fourth-most lobbying activity for any bill this congressional cycle.
Major lobbying efforts were made by:
Pharmaceutical, device, and biotech companies: $192 million
Medical schools, hospitals, and doctors: $120 million
Chamber of Commerce: $87.1 million
Health information technology and software companies: $35 million
Patient groups (funded by drug and device companies): $6.4 million
Mental health, psychology, and psychiatry groups: $1.8 million
In contrast, opposition generally comes from nonprofit patient advocacy and research groups.
"It really is a David and Goliath issue of where the money is," said Diana Zuckerman of the nonprofit National Center for Health Research, which is running a campaign against the bill.
Help hold drug and device companies accountable. Report problems to ClassAction.com.