Lawsuits Seek Justice for Opioid Epidemic
Published January 27, 2017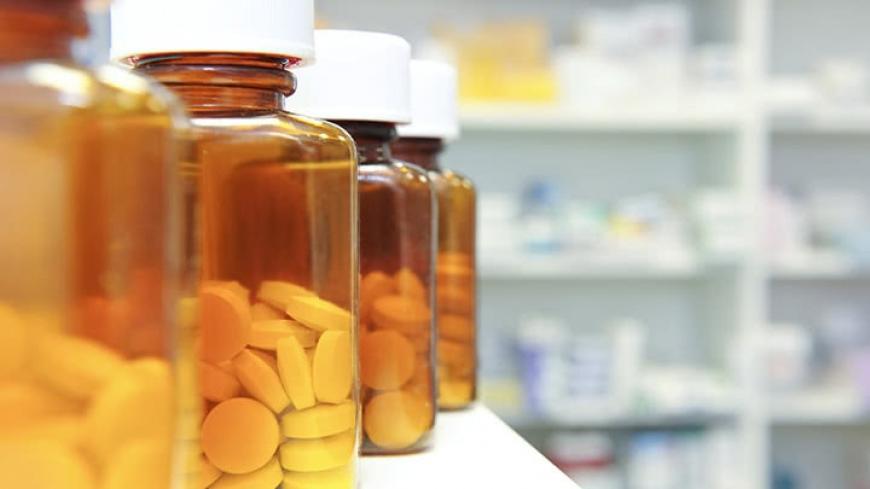 There's no shortage of blame to go around for an opioid addiction crisis that is wreaking havoc on communities across the United States.
Drug overdoses now kill more Americans than car crashes. More than 60 percent of overdose deaths involve either prescription opioids or heroin, and half of opioid deaths involve a prescription painkiller such as methadone, hydrocodone, or oxycodone.
Drug overdoses now kill more Americans than car crashes.
Prescription opioid sales have quadrupled since 1999. This legal drug trade is made possible by a nexus of manufacturers, wholesalers, doctors, and pharmacies that have put into circulation enough opioid pills to provide every American adult with a bottleful. Many of these pills end up on the black market, where they enrich criminals and create more addicts.
Communities devastated by the addiction scourge are fighting back with legal action against the people who have facilitated the epidemic.
As several recent opioid lawsuits show, there are different legal approaches to address this multi-pronged problem.
Huntington, West Virginia Sues Wholesalers
West Virginia is at the epicenter of the opioid overdose crisis. Over the last six years, more than 1,700 West Virginians suffered fatal opioid overdoses, as the equivalent of 433 pain pills for every man, woman, and child poured into the state.
A lawsuit filed by the City of Huntington takes aim at three drug distributors—AmerisourceBergen Drug Corporation, Cardinal Health, and McKesson Corporation—whom the city blames for the pain pill deluge. The lawsuit also names a physician who allegedly wrote opioid prescriptions to city residents. (The doctor has admitted to fraudulently prescribing oxycodone pills.)
As the Huntington lawsuit notes, no single act—or actor—could sufficiently create the opioid epidemic. The current situation results from joint negligence by medical providers, pharmacies, and distributors.
"The citizens in our city, our region and our state are living in a nightmare that was avoidable," said Huntington Mayor Steve Williams. "Profits have been pocketed while our community has been left with the fallout and stigma of the opioid epidemic."
Washington Community Files Lawsuit Against OxyContin Maker
Across the country, some 2,500 miles from Huntington, the small city of Everett, Washington has filed a first-of-its-kind lawsuit against OxyContin maker Purdue Pharma for its alleged contribution to illegal pain pill trafficking.
Purdue is no stranger to lawsuits; the drugmaker has been sued hundreds of times for its role in the opioid crisis. But this suit, prompted by a Los Angeles Times investigation, is substantively different. It claims that Purdue knew about corrupt doctors and pharmacies providing drug dealers and addicts with OxyContin, but failed to stem the drug flow or alert law enforcement.
"We know this is a bold action we are taking, but it is the right thing to do."
Everett officials say OxyContin is a major contributor to crime and a related heroin epidemic. According to the CDC, four out of five heroin addicts were originally addicted to prescription opioids.
Everett and the surrounding area has experienced a surge in opioid addiction, overdose deaths, crime, homelessness, and government resources spent addressing the crisis.
Purdue is accused of "intentional, reckless, and/or negligent misconduct" that has caused "substantial damages to Everett," say lawyers for the city.
Everett Mayor Ray Stephenson says, "We know this is a bold action we are taking, but it is the right thing to do."
The New Hampshire attorney general may be considering similar legal action against Purdue, but the company has so far succeeded in blocking requests for information on criminal opioid trafficking in the state.
McKesson Corp. Pays $150M Settlement Over Suspicious Pill Sales
Wholesaler McKesson Corporation—which agreed in 2008 to set up a system for detecting and reporting suspicious orders of oxycodone and hydrocodone—will pay federal authorities $150 million for its alleged failure to follow through on that agreement.
In Colorado, for example, McKesson processed more than 1.6 million drug orders from June 2008 to May 2013, but only reported 16 as suspicious (1 out of 100,000 orders)—all from a single customer.
"Given a chance to implement a more robust system for monitoring the distribution of these products, the company instead chose to ignore its own compliance regime in favor of a bigger bottom-line," said U.S. Attorney Paul. J. Fishman.
McKesson—the nation's largest drug distributor—has been a frequent opioid lawsuit target. Last year West Virginia filed suit against McKesson for allegedly delivering 100 million doses of hydrocodone and oxycodone to the state over a five-year period.
Are You a Victim of the Opioid Trade?
While some companies and individuals have profited from the opioids flooding our communities, many more lives have been ruined by addiction.
If you became addicted to prescription painkillers, ClassAction.com wants to hear from you. Get in touch with us to learn your rights and receive updates about the opioid epidemic and related lawsuits.