Opioid narcotics are drugs that bind to opioid receptors to block or reduce feelings of pain. They are often prescribed for patients who have just had surgery or experienced physical trauma such as a car accident or serious sports injury. Examples of opioids include hydrocodone, oxycodone, methadone, and fentanyl.
Since 1999, the number of prescription painkillers—or opioids—sold in America has almost quadrupled.
Since 1999, the number of prescription painkillers—or opioids—sold in America has almost quadrupled. Over the same period, prescription opioid deaths have more than quadrupled.
The New York Times states, "The death rate from drug overdoses is climbing at a much faster pace than other causes of death," and compares the spread of opioid addiction to the HIV/AIDS epidemic of the late 1980s and early 1990s.
As a result of this epidemic, many opioid addicts and areas ravaged by addiction are now filing lawsuits against physicians, pharmacists, and drug wholesalers. These lawsuits claim that doctors, drug companies, and "pill mills" exploited patients, got them hooked on drugs, and cost individuals and the state millions of dollars in medical, law enforcement, and other expenses.
About Opioids
Opioids are powerful prescription painkillers. The most commonly prescribed opioids include:
Oxycodone (brand names: OxyContin, Roxicodone, Oxecta)
Hydrocodone
Methadone
Fentanyl
Morphine
Though doctors no longer prescribe it, heroin produces a similar effect as the above drugs. When the government finally cracked down on opioid prescriptions, many people who had become addicted to them switched over to heroin in order to achieve a similar feeling—often with deadly results.
Opioids have a spotty record of pain management.
Incredibly, opioids have a spotty record of pain management. While most opioid users feel the drugs work, the jury is still out in terms of the data. A 2016 University of Colorado study found that opioids actually increase chronic pain. Meanwhile, The Washington Post reports that the CDC "has discouraged doctors" from prescribing opioids due to their highly addictive nature and the ever-present threat of overdose:
CDC Director Tom Frieden recently told The Post that "prescription opiates are as addictive as heroin," and the agency's guidelines have noted that there is limited evidence that the drugs are effective in treating long-term pain.
If these drugs are so much more addictive than they are effective, how did they wind up prescribed to millions of people?
How the Opioid Crisis Happened
Before the 1980s, prescription opioids were primarily prescribed for short-term pain and chronic pain associated with cancer and the end of life.
The medical community's fundamental rethinking of pain in the mid-'80s—from a symptom that should be tolerated to a vital sign that doctors could measure and treat—paved the way for prescription narcotics' emergence.
Drug companies, seizing on expanded pain pill uses, began introducing new drugs and aggressively marketing them.
One company in particular, Purdue Pharma, maker of OxyContin, exemplified the industry's focus on chronic non-cancer pain.
OxyContin was approved in 1995. From 1996 to 2002, OxyContin sales increased from 300,000 prescriptions ($44 million) to 7.2 million prescriptions ($1.5 billion). Over this period, the number of Purdue sales representatives more than doubled.
In 2001 alone, Purdue spent $200 million on OxyContin marketing. Sales representatives received six-figure bonuses. They compiled high-prescribing doctors in a company database and targeted them.
Branded promotional materials—including hats, plush toys, coffee mugs, and coupons for free OxyContin prescriptions—were distributed to practitioners. Purdue also conducted "pain conferences" where physicians gave paid speeches and targeted doctors with medical journal advertisements.
But the marketing frenzy was based on a lie that would prove deadly: Purdue claimed that OxyContin (oxycodone) posed an addiction risk of less than 1 percent. Sales reps told some doctors that the drug didn't even cause a buzz. Meanwhile, Purdue rolled out stronger pills with even higher addiction and abuse risks.
In this way, a heroin-like drug was prescribed to millions of patients who in years past would have been given ibuprofen.
Appalachia, Southwest Hit Hardest by Epidemic
Parts of Appalachia and the Midwest have been impacted most severely by the opioid crisis that has spread rapidly over the past 15 years. Experts hypothesize that these parts of the country are especially vulnerable to the crisis because they have more blue-collar workers, such as coal miners, who are more likely to suffer workplace injuries that require painkillers. (Other hard-hit areas, like New Hampshire, offer less access to drug rehabilitation programs.)
West Virginia has the highest overdose death rate in the nation.
West Virginia, though, has the highest overdose death rate in the nation—35 per every 100,000 people—and is considered the unofficial capital of the opioid crisis. It is the heart of coal country and has the second-highest unemployment rate in the country (after Alaska). This is a recipe for pain.
Senator Joe Manchin (D) recently called for a new War on Drugs, saying prescription painkillers are handed out in his home state "like M&Ms."
On August 17, 2016, in Huntington, West Virginia, EMTs responded to 26 overdoses in a span of four hours. All 26 people had fallen victim to an especially lethal batch of heroin, which was most likely laced with another drug.
West Virginia's overdose death rate is the highest in the country—and Huntington's is more than three times higher than that.
Victims Fight Back by Filing Lawsuits
Though Big Pharma has not been held fully accountable for flooding the U.S. with opioids, it has not gotten off scot-free, either.
ClassAction.com attorneys recently filed a lawsuit against opioid wholesalers.
In 2007, Purdue Pharma pleaded guilty to misleading doctors and patients about the addictive potential of OxyContin and misbranding the drug as "abuse resistant." And in 2015, after a nine-year legal battle, Purdue agreed to a $24 million settlement with the state of Kentucky for alleged Medicaid fraud involving OxyContin.
More recently, ClassAction.com attorneys filed a lawsuit on behalf of McDowell County, West Virginia, which aims to hold three drug wholesalers accountable: McKesson Corp., Cardinal Health, and AmerisourceBergen Drug Co. These three companies supplied more than half of West Virginia's opioids from 2006 to 2012.
The complaint alleges negligence, state code violations, and unjust enrichment on the part of defendants. It claims that, in addition to spreading "addiction and destruction," these companies drained McDowell County's finances.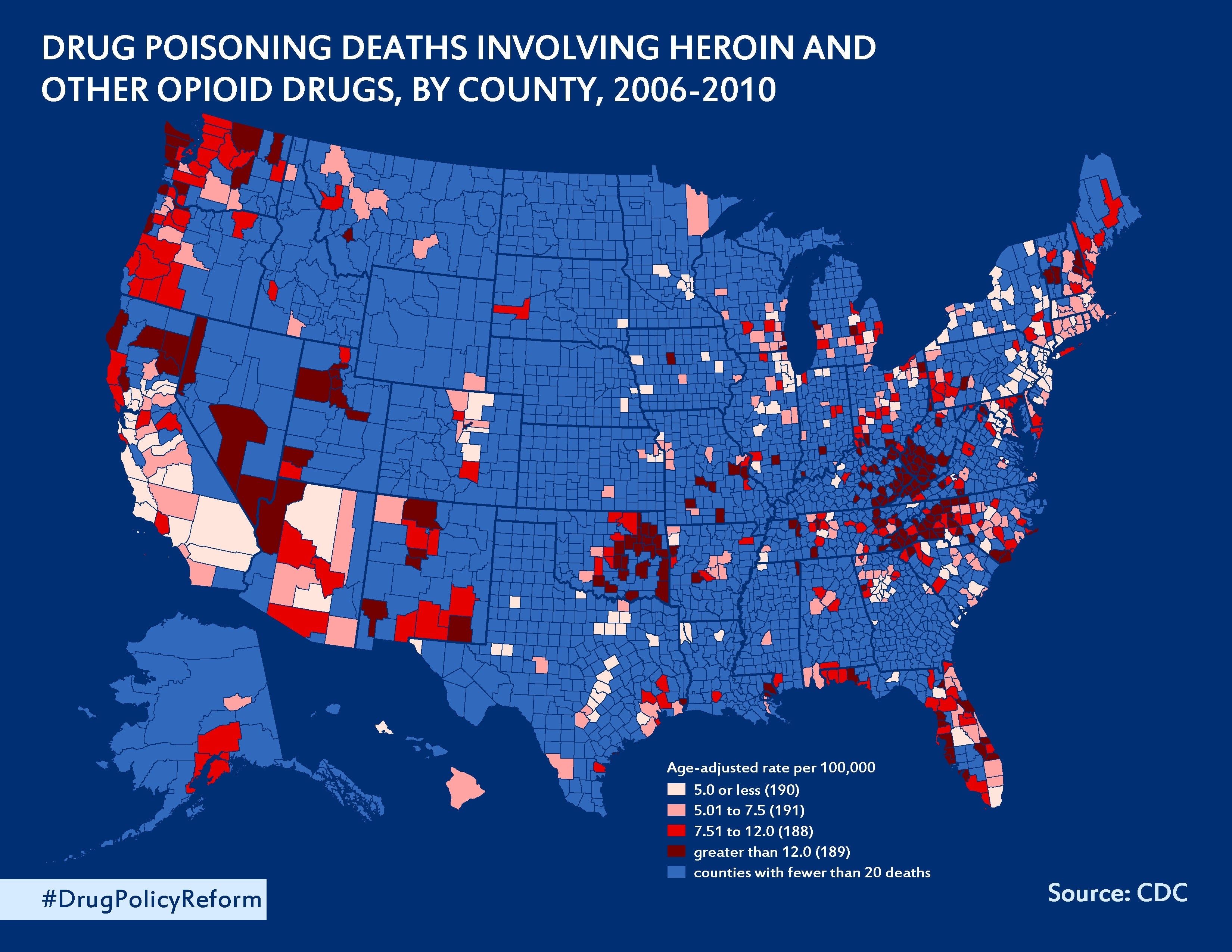 Additionally, 29 plaintiffs in West Virginia filed a groundbreaking lawsuit against drug makers, doctors, and pharmacies. The plaintiffs either survived opioid addiction or lost a loved one to painkillers. They seek damages from doctors, pharmacies, and distributors, which they claim formed a "veritable rogue's gallery of pill-pushing."
West Virginia's highest court rejected claims by the defense that admitted drug abusers should not be able to sue, citing the legal principle of comparative fault.
"What is it going to take before we as a nation accept that we are the victims?"
"What is it going to take before we as a nation accept that we are the victims for the most part and the doctor, the pharmacist and pharmacies are the perpetrators feeding off the lives of others?" said Wilbert Hatch, the lead plaintiff and a former opioid addict.
If you or a loved one became addicted to prescription painkillers, please contact us to explore your options. You may qualify for a lawsuit that could help you obtain the relief you need.