Purdue Stops Pushing OxyContin to Doctors Amid Lawsuits
Published February 16, 2018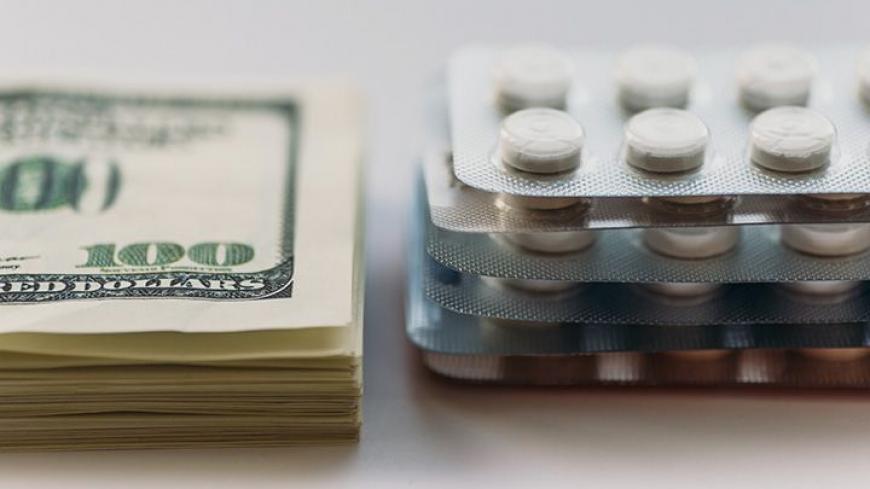 As of February 11, Purdue Pharma has stopped selling OxyContin, the world's top-selling opioid, directly to doctors.
In 2016, there were 215 million opioid prescriptions in the U.S. alone, a scary statistic considering that more than 100 people die every day in the U.S. from opioid overdoses.
Overprescription is a major contributor to the opioid epidemic. Pharmaceutical companies helped create the problem by overpromising the benefits and downplaying the risks of opioids for years, misleading healthcare professionals about their safety.
U.S. states and local communities are now filing lawsuits against opioid manufacturers and distributors for their roles in the crisis. Facing litigation pressure, some pharmaceutical companies are sponsoring dependency prevention programs and reforming how the highly addictive pain killers are distributed and marketed.
In a major move, Purdue Pharma announced that starting February 11 they would stop selling OxyContin, the world's top-selling opioid, directly to doctors. The company announced in a statement that they will cut their sales team in half, leaving them with about 200 sales representatives. The Purdue sales team will instead focus their efforts on Symproic, a drug that treats opioid-induced constipation.
Purdue Spent Millions Selling OxyContin to Prescribers
From 2013 to 2015, healthcare professionals received $46 million from opioid manufacturers.
Since OxyContin's 1996 approval, Purdue has aggressively marketed the drug to prescribers. For years, they falsely claimed OxyContin was less addictive than fast-acting opioids like Vicodin because it was designed to work in 12-hour increments.
In 2007, the Department of Justice charged Purdue with false branding. The company and three executives, including the president, pled guilty and agreed to a $634.5 million settlement.
Purdue spent millions of dollars misleading healthcare professionals to ensure OxyContin became one of the most prescribed painkillers. From August 2013 to December 2015, Purdue spent $2.9 million marketing OxyContin directly to doctors.
From 2013 to 2015, healthcare professionals received $46 million from opioid manufacturers. Companies spent more time and money marketing opioids than they did on less addictive painkillers. 
Purdue's Marketing Tactics "Changed Paradigm for Opioid Use"
One in 12 doctors received money from a drug company marketing opioids.
A study published in the American Journal of Public Health found that one in 12 doctors received money from a drug company marketing opioids. Speaking fees were responsible for two-thirds of that amount. Prescriber payments also go towards consulting fees, travel expenses, free meals, and other perks.
The same study found that doctors who received industry payments were two to three times more likely to prescribe brand name drugs at high levels than doctors who did not receive payments.
To stem the influence of pharmaceutical sales representatives, Chicago announced in 2016 that they would be required to obtain a license. Licensed sales representatives are required to undergo training on ethics, marketing regulations, and related laws. Licensure also requires sales professionals to disclose which doctors they speak to and how many times they visit them, as well as any gifts or other materials given to healthcare professionals.
In an interview with PBS Newshour, Lev Facher said that Purdue's decision to stop marketing OxyContin to doctors is a major change for the industry.
"This is the company that really changed the paradigm for opioid use in the 1990's by aggressively marketing it to prescribers," said Flecher. "The fact that Purdue has decided it's no longer going to go into doctors' offices and push this drug is really symbolic of where the country currently is in terms of considering the opioid epidemic a public health crisis and in terms of recognizing the potential harmful characteristics of drugs like OxyContin."
Hundreds of Lawsuits Pressure Opioid Industry to Reform
Opioid manufacturers and distributors face hundreds of lawsuits from cities and states alleging that their marketing practices helped create the crisis.
The opioid crisis has disproportionally affected rural America. Morgan & Morgan's Government Action Group is representing the state of Kentucky and local governments in West Virginia in lawsuits against opioid manufacturers, distributors, and other players who may have helped to create or exacerbate the drug crisis. Defendants include opioid distributors McKesson and Cardinal Health.
Purdue alone faces lawsuits from more than 400 cities and 14 states alleging that they falsely marketed OxyContin and misrepresented its risks. 
In addition to litigation, yearly sales for OxyContin have also been declining. Since 2012, prescriptions have fallen 17%, and starting this year, insurer Cigna no longer covers OxyContin as part of their attempt to cut patient opioid use 25% by 2019.
These lawsuits and financial hits likely contributed to Purdue's decision to abandon prescriber marketing.
Pharma is Now Trying to Solve the Problem it Helped Create
Purdue isn't the only company who is backpedaling to trying to alleviate the opioid crisis. 
McKesson's Allied Against Opioid Abuse program delivered 300,000 drug deactivation pouches to pharmacies in Pennsylvania, which are used to safely dispose of unused opioids.
Through their Opioid Action Program, Cardinal Health provides Narcan, an opiate antidote, free of charge to the Kentucky State Police and community programs in West Virginia, like Great Rivers Harm Reduction Coalition. This is a major cost savings as a Narcan kit with just one to two doses can cost somewhere between $130 and $140. The program also sponsors anonymous opioid drop-off events.
"These are the most progressive efforts our group has seen by any of the defendants to curb this crisis."
Cardinal also supports opioid dependency prevention education through a partnership with Ohio State University College of Pharmacy. Their GenerationRx offers free education materials on the risks of pharmaceutical drug abuse for multiple groups, including students and patients.
"These are the most progressive efforts our group has seen by any of the defendants to curb this crisis," said Attorney Sarah Foster, who is part of Morgan and Morgan's Government Action Group representing Kentucky and local governments in West Virginia against opioid manufacturers and distributors.
"Perhaps most importantly, there are admissions in the materials provided by GenerationRx of the down sides of prescription medications in less technical language than that included in black box warnings used by the manufacturers. We hope for our clients that this consumer-focused approach will be effective," Attorney Foster said.
The opioid crisis cannot turn a corner without the help from pharmaceutical companies. While these education programs and marketing and distribution reforms may have only happened because of weak sales and litigation pressure, they are happening nonetheless.