Dozens File Lawsuits Over Onglyza Heart Failure Risk
Published April 27, 2018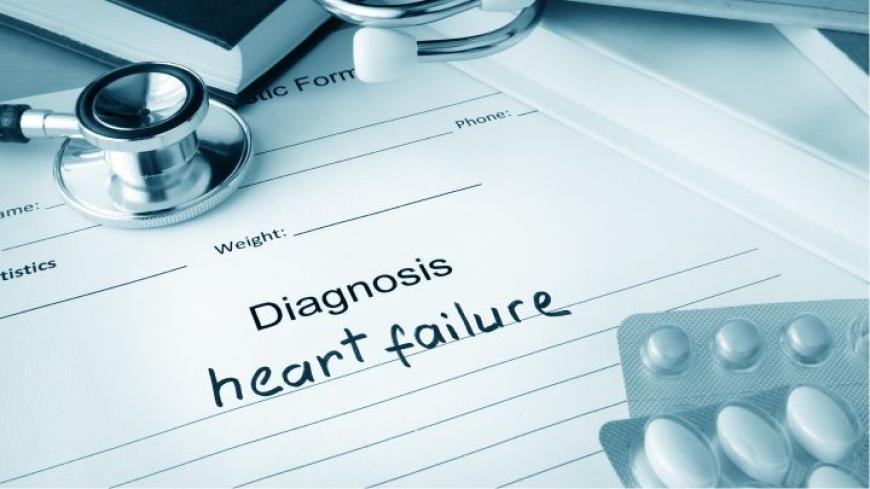 Patients who take Onglyza are 27% more likely to be hospitalized for heart failure.
Patients suffering from type 2 diabetes may have an increased risk of heart failure if they take the anti-diabetic medication Onglyza.
Onglyza (saxagliptin) is part of a class of drugs known as DPP-4 inhibitors which help the body retain incretin, a gut hormone that stimulates the pancreas to produce more insulin. But despite helping patients with type 2 diabetes maintain normal blood glucose levels, the drug's risks may outweigh its benefits.
Studies show that patients who take Onglyza are 27% more likely to be hospitalized for heart failure compared to patients who take a placebo. Injured patients and their loved ones are now filing lawsuits against AstraZeneca, Onglyza's manufacturer, and the company's former partner Bristol-Myers Squibb.
Diabetics Already Have Greater Risk of Heart Disease
Adults with diabetes are two to four times more likely to die from heart disease than non-diabetics.
One of the most common diabetes complications is heart disease. According to the American Heart Association, 68% of people ages 65 and older with diabetes will die from heart disease. Overall, adults with diabetes are two to four times more likely to die from heart disease than non-diabetics.
Given these statistics, the FDA revised their anti-diabetic drug approval guidelines in 2008. Drug manufacturers are now required to prove the cardiovascular safety of their anti-diabetic drugs, and show that their medications will not result in an "unacceptable increase in cardiovascular risk."
Onglyza was approved in 2009 after the change in FDA requirements. Yet, despite its FDA approval, a 2013 study would show that Onglyza presented a higher risk of hospitalization for heart failure—what some now claim is just the kind of unacceptable risk that the FDA was trying to prevent.
Onglyza Increases Risk of Hospitalization for Heart Failure
The "Saxagliptin Assessment of Vascular Outcomes Recorded in Patients with Diabetes Mellitus," more commonly known as the SAVOR Trial, examined the long-term safety of Onglyza.
The trial followed more than 16,000 patients for roughly two years, all of whom had type 2 diabetes and a history or high risk for a cardiovascular event. Half of the group received Onglyza, and the other half a placebo.
SAVOR Trial researchers found that patients who received Onglyza were more likely to be hospitalized for heart failure: 3.5 percent of Onglyza patients were hospitalized for heart failure, compared to 2.8% of patients who were given a placebo. Overall, this presented a 27 percent increased risk of hospitalization for heart failure.
The results prompted an FDA investigation into Onglyza's cardiovascular safety. In April 2016, 14 of the 15 members on the FDA Endocrinologic and Metabolic Drugs Advisory Committee voted to approve a new saxagliptin safety warning. Labels on Onglyza and Kombiglyze XR (a saxagliptin and metformin combination drug also made by AstraZeneca) now warn that the drug may increase the risk of heart failure.
Nearly 100 Onglyza and Kombiglyze XR Lawsuits Filed 
In February 2018, 84 Onglyza and Kombiglyze cases were consolidated in a multidistrict litigation (MDL) in the U.S. District Court for Eastern District of Kentucky (IN RE: Onglyza and Kombiglyze XR Products Liability). As of March 14, 2018, the MDL swelled to include 94 cases.
Lawsuits allege that AstraZeneca and Bristol-Myers failed to perform adequate safety testing to determine if saxagliptin increased risks of cardiovascular injuries. They also claim that the companies failed to warn the FDA, medical community, and patients of saxagliptin's increased risk of heart failure and death.
Did You Suffer from Heart Failure After Taking Onglyza?
If you or a loved one suffered from a severe cardiovascular injury like congestive heart failure or a heart attack after taking Onglyza or Kombiglyze XR, you may be eligible to file a lawsuit. A lawsuit may help recover compensation for medical bills, pain and suffering, loss of wages, and more.
Contact our attorneys for a free, no-obligation legal review. It never costs a thing unless we win a jury award or settlement for you.