Onglyza Lawsuit
The diabetes medication Onglyza, manufactured by AstraZeneca, has been linked to an increased risk of heart failure and death.
Onglyza (saxagliptin) and Kombiglyze XR (saxagliptin and metformin) belong to a new class of diabetic drugs known as DPP-4 inhibitors. Onglyza gained FDA approval despite initial concerns over the cardiovascular safety of the drug.
These concerns were echoed in a post-marketing safety study that found Onglyza may be associated with an increased risk of heart failure and an increased risk of death.
Our attorneys are now speaking with Onglyza/Kombiglyze XR users and their families in pursuit of potential lawsuits against AstraZeneca.
What are the Side Effects of Onglyza?
The most serious side effects associated with Onglyza and Kombiglyze XR are heart failure and death.
Type 2 diabetes patients have a significantly increased risk of cardiovascular complications and the majority of diabetics die from such complications. Amid growing concerns over the safety of many diabetes drugs, in 2008 the FDA recommended that the makers of new type 2 diabetes drugs provide evidence that the drugs do not increase the risk of cardiovascular events such as heart attacks.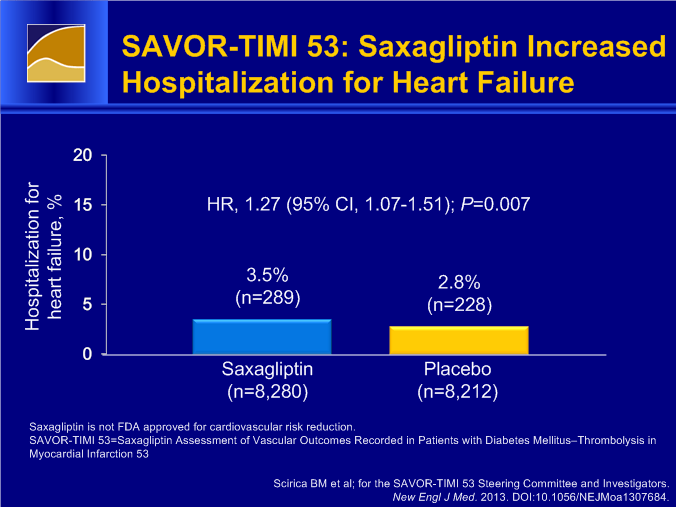 Onglyza met the FDA's cardiovascular safety criteria. Though the FDA approved the new diabetic drug, it had reservations about the sufficiency of Onglyza clinical trials and ordered AstraZeneca to perform a post-marketing study. As a result, AstraZeneca completed a 16,000-patient cardiovascular outcomes trial called SAVOR. The results of that trial were published in the New England Journal of Medicine and raised major Onglyza safety concerns.
SAVOR found that Onglyza patients were 27% more likely to be hospitalized for heart failure. The study also found a significant increase in the rate of "all-cause mortality" among Onglyza patients.
The warning signs of heart failure include:
Shortness of breath
Persistent cough or wheezing
Swelling in the lower extremities or abdomen
Fatigue
Nausea
Diminished appetite
Impaired cognitive ability
Increased heart rate
Learn more about Onglyza side effects, scientific research, FDA warnings, and more on our Onglyza Product Information Page.
FDA Warnings About Onglyza
Following the release of SAVOR, the FDA issued an Onglyza drug safety communication and convened an advisory committee meeting to analyze the results and recommend further action. The committee voted 14-to-1 to add information to Onglyza's label warning about heart failure risks. The other member voted to withdraw Onglyza from the U.S. market.
The committee, however, did not advise updating the warning label to address the measured increase in all-cause mortality among Onglyza patients and did not recommend any restrictions on prescribing the drug.
In an April 2016 drug safety communication, the FDA announced that Onglyza and Kombiglyze XR are now required to carry warnings about heart failure risk. Other FDA warnings about saxagliptin include:
A warning about severe joint pain
A warning about pancreatitis and pancreatic cancer
Other Onglyza Side Effects
In addition to heart failure, Onglyza and Kombiglyze XR are also linked to these adverse side effects:
Severe joint pain
Pancreatitis
Pancreatic cancer
Thyroid cancer
Severe allergic reactions
Hypoglycemia
Upper respiratory tract infection
Urinary tract infection
Onglyza Liability
AstraZeneca could be held liable for Onglyza/Kombiglyze XR injuries and deaths if it is found that the drug maker was in some way negligent in its manufacture or marketing of the drug.
For example, Onglyza heart failure victims might argue that AstraZeneca did not properly warn about potential heart problems. Onglyza heart failure side effects were not made public until 2014, and a warning label for this side effect was not added until 2016.
Onglyza Lawsuits
Several Onglyza-related lawsuits have been filed against AstraZeneca. One lawsuit, filed by Rochelle Gibson, alleges that AstraZeneca caused the death of Lillie Ree Gibson, who died from heart failure after taking Onglyza. Additional cases are expected as more victims come forward with claims that Onglyza caused injury or death.
Two types of Onglyza lawsuits are possible:
Lawsuits seeking compensation for alleged Onglyza injury losses such as medical bills, lost wages, and pain and suffering.
A wrongful death claim filed by the loved one of a person who allegedly died from taking Onglyza.
Should a sufficient number of similar Onglyza lawsuits containing common factual allegations be filed against AstraZeneca, it is likely that the cases would be consolidated into a multi-district litigation (mass tort) for more streamlined processing.
Who is Eligible for an Onglyza Lawsuit?
Onglyza users who have experienced severe cardiovascular injuries like congestive heart failure, heart attack, or death—as well as family members acting on their behalf—may be eligible for a lawsuit.
How Can a Lawsuit Help?
Injuries and deaths can result in not only financial hardships (such as medical bills, lost wages, and lost household contributions) but also hardships like physical and emotional pain and suffering. Depending on the injury severity, these losses can last well into the future and cause significant setbacks.
A lawsuit can compensate victims for a wide range of economic and non-economic losses in an effort to make them whole again.
What to Do If You Are Affected
If you or a loved one took Onglyza and suffered heart failure, death, or another serious cardiovascular injury, it is in your best interest to speak with our team right away. One of our attorneys can let you know whether you are eligible for a lawsuit and help you take the next steps in the legal process. Contact us to explore your legal options and find out if you may be eligible for compensation.
Did you find what you need?