Takata Recalls 10 Million More Airbags From 14 Automakers
Published January 22, 2020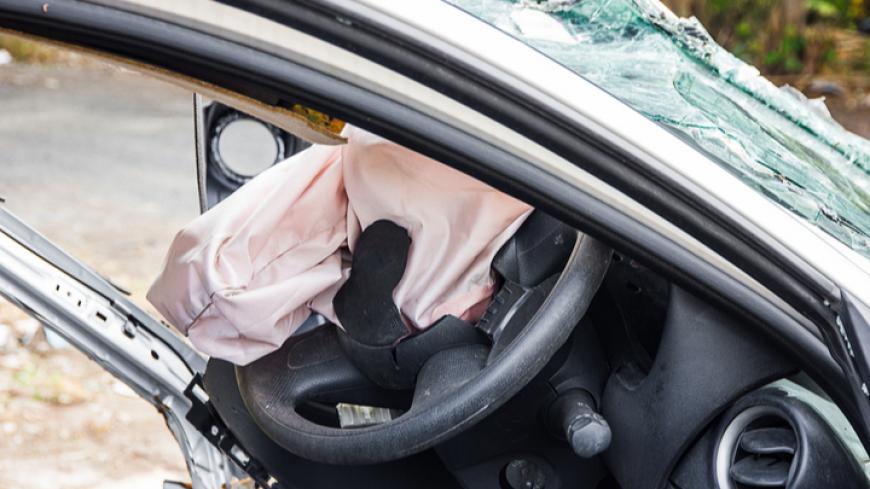 The Takata airbag crisis, now in its 13th year, is expanding yet again.
U.S. regulators announced the recall of 10 million additional ammonium-nitrate based airbag inflators due to the risk that they could explode, spraying vehicle passengers with metal shrapnel. The recalled inflators were used as temporary fixes, or "like-for-like" replacements. Tens of millions additional Takata inflators containing a drying agent could also be recalled based on safety assessments.
These recalls are distinct from those involving 1.4 million vehicles' Non-Azide Driver inflators (NADIs), which can explode or underinflate. The National Highway Traffic Safety Administration (NHTSA) is investigating Audi, Toyota, Honda, and Mitsubishi regarding the NADIs. Only BMW has acted on the potentially deadly issue, even though there have been at least two deaths and two injuries associated with NADI airbags.
As the Takata recalls drag on, some affected owners may have stopped paying attention to the seemingly-endless updates. But ignoring the problem could result in serious injury or death. Last year, victims continued to file Takata lawsuits after their airbags allegedly exploded. 
Did you suffer cuts or worse from your airbag in a car accident? Receive a free case review.
Inflators Are Recalled for Second Time
It's déjà vu all over again for millions of automakers and car owners in the latest round of Takata airbag recalls.
According to a notice from TK Global LLC (Takata's successor company), the newly recalled inflators were previously installed as interim replacements for defective units. The rationale behind swapping one dangerous airbag for another is that the replacement parts had not been exposed to heat and humidity, which degrade the airbags over time and can cause them to explode when deployed. TK Global says it isn't aware of any interim inflators rupturing, but issued the recall "out of an abundance of caution."
Automakers with vehicles that need airbag fixes are Audi, BMW, Honda, Daimler, Fiat Chrysler Automobiles (FCA), Ferrari, Ford, General Motors, Mazda, Mitsubishi, Nissan, Subaru, Toyota, and Volkswagen.
BMW recalls include more than 350,000 cars and SUVs, including 2000-2013 X1, X3, X5, and X6 SUVs and 1 Series and 3 Series couples, convertibles, sedans, and wagons. Volkswagen is recalling 2012-2015 Passats, 2011-2014 Golf A6s, and 2011-2013 Audi A3 diesels. Nissan and Infiniti will replace airbags on approximately 308,000 vehicles, while Subaru has begun notifying owners of nearly 500,000 model year 2010-2014 Forester, Legacy, and Outback models. Fiat Chrysler told Car and Driver that its vehicles subject to this notice were already recalled in 2015, so a new recall will not occur. 
Owners should receive manufacturer recall notices, although notices do not always reach used car owners. Alternatively, owners can contact the manufacturer directly or input their Vehicle Identification Number (VIN) at the NHTSA's recall site.
Takata Airbags Linked to Nearly 300 Injuries
Takata airbags are blamed for at least 16 deaths and 250 injuries in the United States. Worldwide, 25 deaths and more than 290 injuries are linked to Takata inflators.
While the recall may finally be nearing an end, drivers continue to claim that their airbags exploded and caused severe injuries. Jalopnik reports that several Takata lawsuits were filed last year. These cases serve as a reminder that your car's airbag could still be a ticking time bomb:
A California woman filed a lawsuit against Takata and Honda, claiming that she was sitting in the driver's seat of her parked 2005 Honda Accord when it was struck by another vehicle. She allegedly suffered injuries to the chest, neck, face, and shoulder, as well as a traumatic brain injury.

An Alabama resident says that the airbag in her parents' 2006 Lincoln Navigator deployed upon the ignition key being turned, causing unspecified personal injuries. That Lincoln model has not been recalled for airbag issues, but other owners have similarly

complained

about their airbags exploding or not deploying.

A Nebraska woman sued Takata and Honda, alleging permanent hearing impairment and injuries to her head and neck after a collision that caused the airbag in her 2012 Honda CR-V to explode.
Personal injuries or wrongful deaths caused by a malfunctioning Takata airbag may qualify for compensation through the Department of Justice's Individual Restitution Fund (IRF) and/or the Takata Airbag Tort Compensation Trust Fund (TATCTF). Individuals who suffer injuries from a Takata airbag within a Honda or Acura vehicle may also qualify for a Participating Original Equipment Manufacturer (POEM) fund claim.
Importantly, victims do not have to accept a trust fund settlement offer. They can still file a lawsuit and take their claim to court.
If you or a loved one was injured by a defective Takata airbag, our attorneys can explain your legal options and guide your potential case to the finish line. Consultations are free, it costs nothing upfront to hire us, and we only accept a fee if we successfully resolve your case.
We have a strong track record of taking on the automotive industry and winning compensation for clients. These claims are time-sensitive, so it's crucial that you reach out as soon as possible to determine your eligibility. Call 844-871-7487 or contact us to get started.