Pressure Cookers Lawsuit
Tristar's Power Pressure Cooker XL can explode, causing numerous hospitalizations for severe burns. The company faces multiple lawsuits.
Pressure cookers have a bad reputation for exploding, turning a simmering soup into a kitchen catastrophe. Despite new safety features and locks available on the latest pressure cooker models, today's pressure cookers are not necessarily any safer than the devices used decades ago.
Most pressure cooker explosions are a result of a lid popping off prematurely. When this happens, a pressure cooker's hot contents spill everywhere. If a home cook happens to be near their pressure cooker, they are usually on their way to a hospital to be treated for severe burns.
Tristar's Power Pressure Cooker XL is especially hazardous, causing numerous hospitalizations for second and third-degree burns. The company faces multiple lawsuits for their defective and dangerous product.
Faulty Lids Can Cause Second and Third-Degree Burns
Pressure cooker lids are supposed to create airtight seals, usually with a rubber gasket, that prevent heat and pressure from escaping the device. When this seal is broken too early before the device has time to release the pressure inside, it can cause the lid to fly off and spill its scalding contents. This malfunction often occurs despite new lid safety locks that companies advertise.
Burns are the most common injuries associated with defective pressure cookers. Depending on the temperature of the food and the distance a person is from the pressure cooker, these burns range in severity. Some particularly bad incidents have resulted in third-degree burns that leave permanent scarring and require physical therapy.  
Tristar's Power Pressure Cooker is Known to Burst
Tristar's Power Pressure Cooker XL is one of the more dangerous pressure cookers.
Barely on the market, Lilia Bekteva and her husband Serge used the Power Pressure Cooker in October 2014 to make their dinner. The device exploded, leaving Serge with second-degree burns on his arms and legs, and Lilia with minor burns and swollen hands. The Florida couple have since filed a lawsuit against Tristar and Bed Bath & Beyond where they purchased the pressure cooker.
After checking on the sauce, Patricia and Luke Mancuso were soon covered in it, resulting in second and third-degree burns.
In September 2015, Patricia and Luke Mancuso were similarly surprised when they used their Power Pressure Cooker XL for the first time to make spaghetti sauce. After checking on the sauce, both of them were soon covered in it, resulting in second and third-degree burns on their arms, thighs, feet, and hands.
Dustin Bagwell of Titusville, Florida was also injured by Tristar's pressure cooker. On March 21, 2016, Mr. Bagwell used his hardly four-month old Power Pressure Cooker XL to defrost a chicken. After it finished and went into standby warmer-mode, Mr. Bagwell released extra pressure and turned the lid slowly. Without warning, it exploded, covering him in hot liquid.
The explosion resulted in first and second-degree burns on Mr. Bagwell's abdomen and upper thighs. He was treated for nearly a month in the Parish Medical Wound Center.
ClassAction.com Files Two Lawsuits against Tristar
ClassAction.com attorneys have filed lawsuits against Tristar and its retailers: Bed Bath & Beyond and Wal-Mart.
Both parties ask for $15,000 to cover medical costs, lost wages, and personal suffering.
The complaints allege that Tristar, Wal-Mart, and Bed Bath & Beyond are liable, negligent, and guilty of breach of warranty for the following:
Product failed to perform as an ordinary consumer would reasonably expect.

Product was in an unreasonable, unsafe, defective, and dangerous condition which was hazardous to users.

The top of the pressure cooker exploded and came off while properly using the product, without any adequate warning to the consumer that such a failure would occur.

Companies failed to warn of the product's unreasonable dangerous properties.

There were inadequate or absent warnings or instructions alerting consumers to the product's dangers.
Additionally, Tristar is accused of violating Florida's Deceptive and Unfair Trade Practices Act by misrepresenting the Power Pressure Cooker XL's safety.
Maxi-Matic and Lifetime Are Just As Dangerous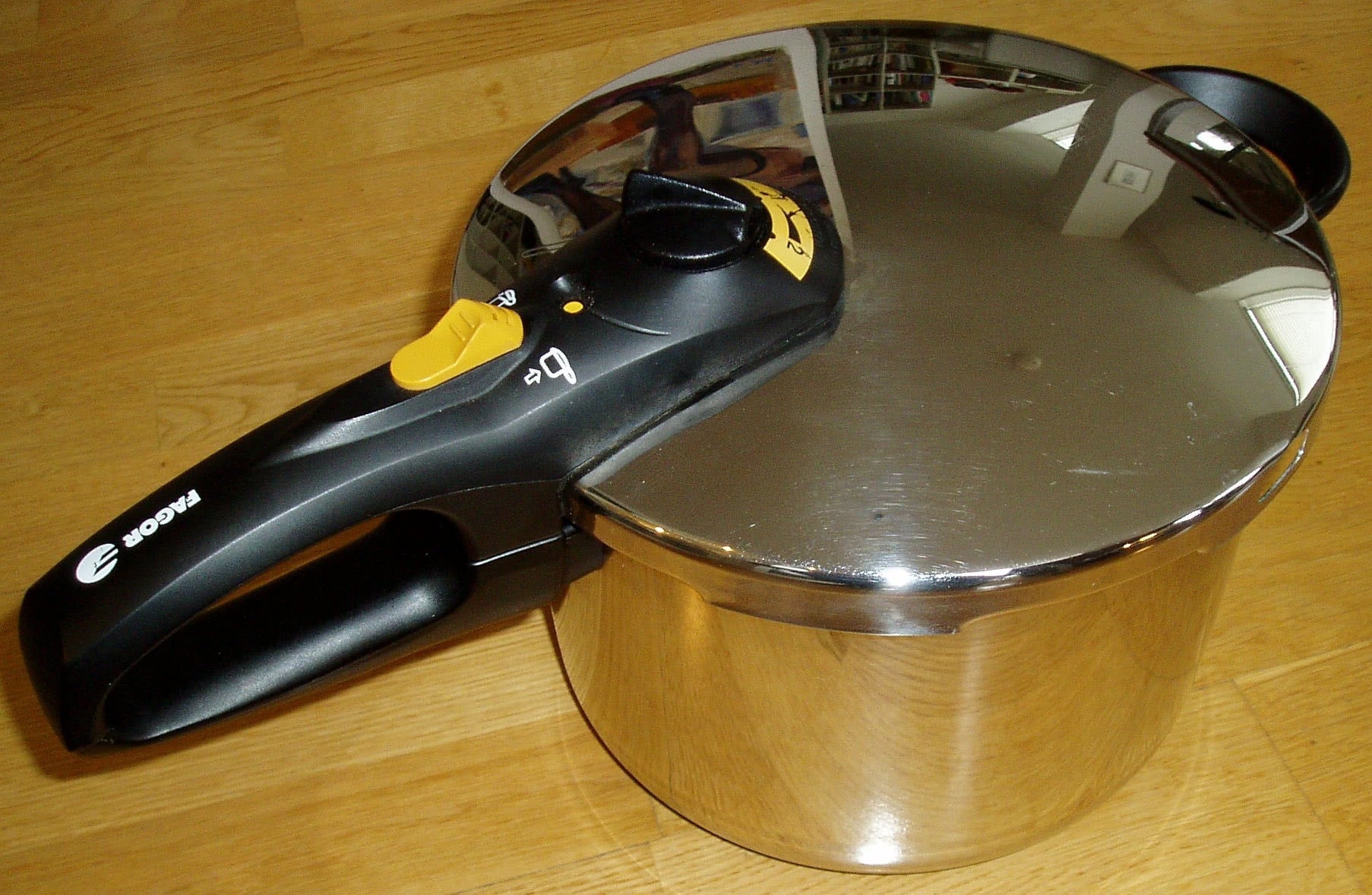 Tristar isn't the only manufacturer under fire for their explosive technology. Maxi-Matic pressure cooker faces a lawsuit filed in Los Angeles Superior Court. Bridget Iovino suffered second and third-degree burns when the device exploded, covering her in scalding chicken broth.
Lifetime Brands Pressure Cooker also faces litigation for its defective pressure cooker. Juillet Kofa used their pressure cooker and suffered second and third-degree burns on her face, neck, breasts, shoulders, and lower back when it exploded. The burns were severe enough to require skin grafts, and resulted in upwards of $85,000 in medical costs.
Pressure Cooker Recalls
In the last 10 years, multiple pressure cooker models have been recalled for their explosive tendencies.
Every one of the following pressure cookers was recalled because its lid popped open prematurely, causing its hot contents to spill and burn those nearby.   
However, it is of note that this list doesn't include every dangerous brand—there are multiple pressure cookers, like Tristar's, that have yet to be recalled.
2015: Breville Pressure Cooker
2007: Mantra Pressure Cooker
2006: Ultrex Brand Pressure Cooker
2005: Welbilt Electronic Pressure Cooker

: HSN (formerly the Home Shopping Network) received 37 reports of burns from consumers, four of which were third-degree. When it was discovered that they failed to report these incidents, the

Consumer Products Safety Commission fined HSN $875,000

.  
Lawsuit Eligibility and Compensation
If your pressure cooker exploded or burst, you may be eligible for a lawsuit against the manufacturer and retailer. A lawsuit can provide compensation for the following:
Medical bills

—

current and future

Lost wages

Pain and suffering

Mental anguish

Loss of enjoyment of life
Contact Our Legal Team for a Free Case Review 
ClassAction.com has a successful track record of holding large companies accountable for bringing dangerous products to market. We've won millions against Big Tobacco, Big Pharma, and others.
Contact us today for a legal review at no cost to you. Our legal team will answer any questions you have about filing a lawsuit.
Did you find what you need?