Is Your Car Among the 63 Million That Were Recalled?
Published February 17, 2017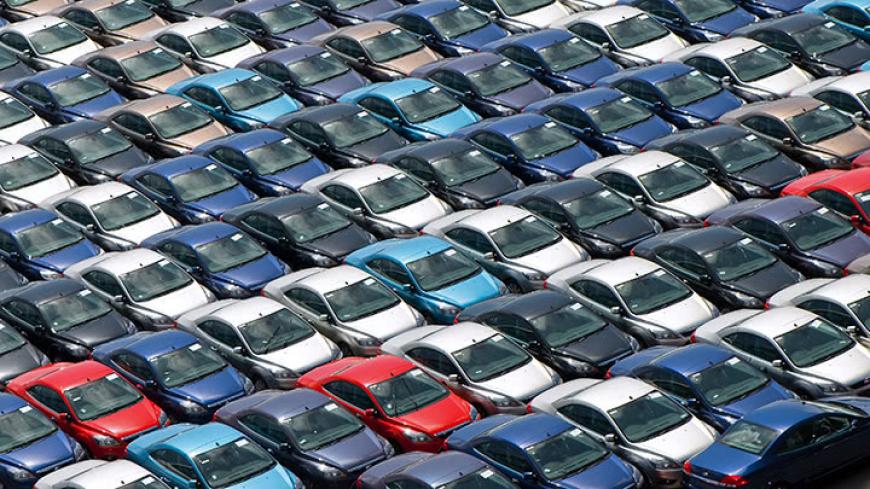 A new Carfax study has found that a jaw-dropping 63 million cars on American roads are recalled vehicles that have not been fixed. That's a 34 percent increase over the previous year, and certainly a worrisome number for drivers, many of whom may not realize they are behind the wheel of a dangerously defective car.
Sixty-three million cars on American roads are recalled vehicles that have not been fixed.
The rise in unrepaired recalled vehicles is in part a result of the Takata airbag crisis, the largest automotive recall in history. But the National Highway Traffic Safety Administration (NHTSA) has also been more aggressive in recent years, while automakers like Volkswagen, GM, and BMW have played a major role in the flood of recalls.
The number of auto recalls hit an all-time high in 2015, the second year in a row it had peaked. The numbers are not out yet, but it's expected that auto recalls crested again in 2016.
Failure to repair the vehicles, meanwhile, seems to stem from some combination of consumers not realizing their car has been recalled—or at the inconvenience of taking the car to the shop and being without it for an extended period of time.
In many cases, the parts required to repair the car are not available and/or there is a long waiting list for them, which makes owners reluctant to take them in. Plus, many automakers are still installing faulty Takata airbags in new cars, while used car dealers do not hesitate to unload a recalled vehicle on an unwitting driver.
In fact, earlier this month the Center for Auto Safety, Consumers for Auto Reliability and Safety, and the U.S. Public Interest Research Group sued the Federal Trade Commission (FTC) for allowing  used car dealers to claim that recalled vehicles with unrepaired defects are "safe."
Use the NHTSA's VIN lookup to see if your vehicle has been recalled, and see The New York Times to learn "How to Buy a Used Car in an Age of Widespread Recalls."
There are so many recalls these days, it can be hard to keep track of them all. But let's try.
Airbag Sensor Issue Is Latest Defect to Plague GM
General Motors's (GM) ignition switch defect prompted a recall of 2.4 million vehicles in 2014, was linked to 124 deaths and 275 injuries, and generated many lawsuits, which GM settled in 2016. Now the automaker has an airbag problem.
GM's ignition switch defect was linked to 124 deaths and 275 injuries.
The airbag sensor in 107,000 GM sports cars—the 2006-2010 Pontiac Solstice and 2007-2010 Saturn Sky—can become damaged and disable the front passenger airbag. This means the airbag could not deploy in the event of a crash, but GM says it has not yet received any reports of injuries caused by the defect.
Unfortunately, it also has not yet figured out how to repair these vehicles. GM says it will notify Pontiac Solstice and Saturn Sky owners once it develops a fix.
BMW Issues Recalls for Dangerous Airbags, CV Joints
Earlier this month, BMW recalled 230,000 3-Series vehicles (model years 2000-2002) because the cars' airbags could contain dangerously defective Takata parts that were installed as replacements or spare parts. (The cars didn't originally contain Takata airbag parts.)
A week and a half later, on February 14, BMW announced the recall of 8,752 cars that may have a faulty rear driveshaft constant velocity (CV) joint. The joint can break, causing the car to lose thrust and potentially causing an accident.
Models impacted by this defect include:
2011-2012 135i Coupe, 1 Series M Coupe, and 135i Convertible
2011 Z4 sDrive 35i, 335i, 335d, 335i Coupe, 335is Coupe, 335i Convertible, 335is Convertible, 535i, 535i xDrive, 535i Gran Turismo and 550i xDrive Gran Turismo
2012 740i and 740Li
The recall should begin on or around March 27. After an inspection, BMW dealers will replace the CV joint (if needed) at no charge to owners.
Owners can contact BMW at 1-800-525-7417 if they have questions or concerns about these recalls.
2017 VW Passats Leak Brake Fluid 
A thousand VW Passats may leak brake fluid over time, making it take longer for the car to stop.
On February 15, Volkswagen—still smarting from its Dieselgate scandal—announced a recall of roughly 1,000 cars that may leak brake fluid from the brake lines. These leaks occur slowly over time, but they can lead to reduced efficiency in the brakes and potentially cause accidents, as it may take a car longer to stop than it should.
Passat owners can contact Volkswagen at 1-800-893-5298. The number for this particular recall is 47N3.
If you or a loved one has suffered physical or financial harm because of one of these recalled, defective vehicles, please contact us today to learn your rights. Don't wait; you may be entitled to compensation.