Emissions Cheating Threatens to Engulf Audi, BMW
Published July 31, 2017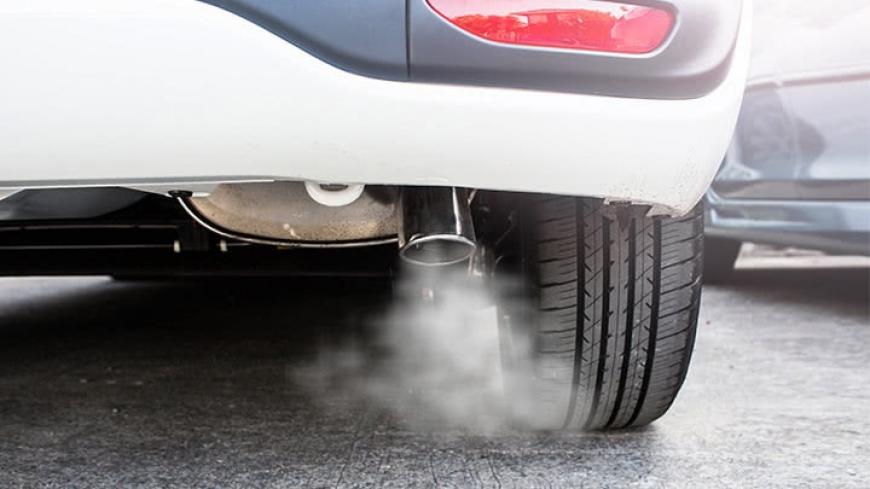 As Volkswagen tries to put the Dieselgate scandal in the rearview, there is growing evidence that VW may have been the tip of the iceberg when it comes to diesel emissions cheating.
German carmakers are accused of forming a secret cartel in the 90s.
Der Spiegel magazine reports that Volkswagen and other German carmakers may have colluded on emissions controls in diesel engines. The Spiegel report coincides with Audi, BMW, Porsche, and Mercedes-Benz parent company Daimler announcing the recall of approximately four million diesel vehicles over excessive nitrous oxide emissions.
In more bad news for VW, upgrades to its European cars designed to bring the vehicles into emissions compliance are reportedly causing performance problems, an issue that experts have long warned could be an unintended consequence of dealer fixes.
After paying California another $154 million in penalties over Dieselgate, Volkswagen's bill for the scandal reached $1.3 billion in California alone and exceeds $24 billion in the U.S. Additional fines stemming from a new chapter in the diesel saga could prove disastrous for German car brands, which are already under pressure to keep up with an industry shift toward electric vehicles.
Alleged Automaker Collusion Dates Back Decades
German magazine Der Spiegel published a report on July 21 suggesting that German automakers Daimler, BMW, and Volkswagen (including VW brands Audi and Porsche) have been colluding since the 1990s on technology.
The Spiegel report is based on letters sent from VW and Daimler to German antitrust authorities. It claims that in secret meetings, around 200 employees in 60 industry groups discussed their choice of suppliers, price components, and how to meet increasingly stringent diesel emissions criteria. The meetings allegedly "laid the basis" for the VW emissions cheating scandal that broke in 2015.
Since 2006, the manufacturers may have colluded to fix the price of a diesel engine treatment system called AdBlue that uses liquid solution to neutralize a vehicle's nitrous oxide emissions. Spiegel says that the manufactures talked about the sizing of AdBlue tanks and agreed to limit the size of the tanks.
Volkswagen and Audi admitted in court documents that the smaller tanks require frequent refills to adequately offset emissions, and that rather than inconvenience owners, they programmed vehicles to ration the solution, allowing them to emit excessive nitrous oxides. Daimler and BMW have denied any wrongdoing
European Union antitrust regulators are investigating the cartel allegations. The automakers implicated could face large fines. The U.S. Department of Justice is also looking into the allegations, but there is no indication of a formal investigation at this time.
Audi, BMW, and Porsche to Modify Millions of Diesels
In the last month, Audi, BMW, Daimler, and Porsche have announced plans to upgrade software on some diesel vehicles to reduce emissions.
The automakers will modify more than four million vehicles, including three million Daimlers, 850,000 Audis, 350,000 BMWs, and 22,000 Porsches. Currently the retrofits cover only vehicles in Europe. But there is speculation that similar fixes will be announced for diesel cars sold in the U.S., where nitrous oxide emissions standards are stricter.
More than four million vehicles are being recalled for emissions repairs.
VW-owned Porsche was the latest German automaker to issue recalls linked to irregular emissions. Germany's Transport Minister Alexander Dobrindt announced last week the recall of Porsche Cayenne models equipped with 3-liter diesel engines after Porsche said it had discovered potentially illegal emissions software in the vehicles. Affected vehicles allegedly have a "warm up mode" designed to comply with emissions requirements but switch to a different, higher-emissions mode during operation.
Audi and Daimler are under investigation for possible cheating on emissions tests. Daimler was summoned to appear before a German government commission that was set up to investigate Volkswagen's Dieselgate. German authorities are also investigating Volkswagen's Audi unit for allegedly using a system designed to evade European emissions rules. A former manager in Audi's engine development department has been arrested in connection with the investigation.
In the U.S., a VW executive says he will plead guilty to conspiracy as part of an ongoing criminal investigation into the emissions cheating scheme.

VW Emissions Repairs Leave Customers Fuming
Auto experts have speculated that repairs to Volkswagen's polluting diesel vehicles might impact fuel economy and performance, and based on reports out of Europe, these concerns are valid.
According to Automotive News Europe, repairs to roughly 160,000 VW Passat models are being delayed because the proposed software fix results in higher fuel consumption and CO2 emissions. VW said that the delay is to ensure that vehicle noise and CO2 emissions are exactly the same as before the fix.
The European recall of Volkswagens equipped with emissions cheating software began in January. About 8.5 million VWs, Audis, Seats, and Skodas sold in Europe require fixes for nitrous oxide emissions. But in the early going, many of the customers whose cars have been through dealer repairs allege performance issues such as stalling, sputtering, loss of power, lower fuel economy, and difficulty starting. Some say they have incurred repair bills to deal with the problems.
VW denies there is a problem, citing a tiny proportion of complaints among hundreds of thousands of completed repairs.
Under the U.S. Dieselgate settlement, owners of affected VW diesels have until May 2018 to decide whether they want to sell back their cars or receive compensation plus a free emissions fix. Fixes to U.S. Volkswagen models have not yet been approved.
While concerned customers may wish to forego dealer repairs, a report indicates that VW owners in Germany who refuse software updates will have their cars de-registered.

Diesel's Uncertain Future
The various diesel scandals are hastening the technology's decline in Europe, the world's largest diesel market. In the United States, the scandals could be the nail in the diesel car's coffin.
German automakers for decades spent big on selling "clean diesels" to European drivers, and their efforts paid off: While diesel accounts for a tiny percentage of the U.S. auto market, it accounts for around half of all cars sold in Europe.
But diesel sales are dropping precipitously in the wake of emissions cheating scandals. Diesel market share in Europe is expected to fall from 55 percent in 2012 to just 10 percent in 2025.
Since German carmakers bet on diesel, they lag behind manufacturers that have developed hybrid and electric vehicles to meet stronger greenhouse gas regulations. German manufacturers are struggling to catch up with hybrid and electric leaders like Toyota, General Motors, and Tesla.
Diesel market share in Europe is expected to fall from 55 percent in 2012 to just 10 percent in 2025.
Diesel engines are more efficient than gas engines and produce less CO2, but they emit more carcinogenic nitrogen oxides that are linked to respiratory ailments.
Diesel has never made strong inroads into the U.S. car market, and many believe that Dieselgate spells the death of diesel in this country. However, diesel remains a popular option on pickup trucks and other heavy vehicles because diesel engines produce more torque than gas engines, making them superior for hauling heavy loads and towing. Over 70 percent of all the freight tonnage moved in the U.S. is moved by diesel trucks that consume 38 billion gallons of diesel fuel annually.
Stronger emissions standards are likely to accelerate the European shift away from not only diesel, but gasoline as well. France and Britain have announced plans to ban new diesel and gas cars by 2040. Many European cities are also considering bans on older diesels.
But despite the forces aligned against diesel, European automakers have invested heavily in the sector and will likely continue to promote diesel technology as they strive for a managed decline. Motor vehicles are the largest export in Germany—Europe's largest economy—and Volkswagen, BMW, and Daimler are among Germany's largest employers.