Volkswagen, Chrysler Owe Billions for Emissions Cheating
Published January 17, 2017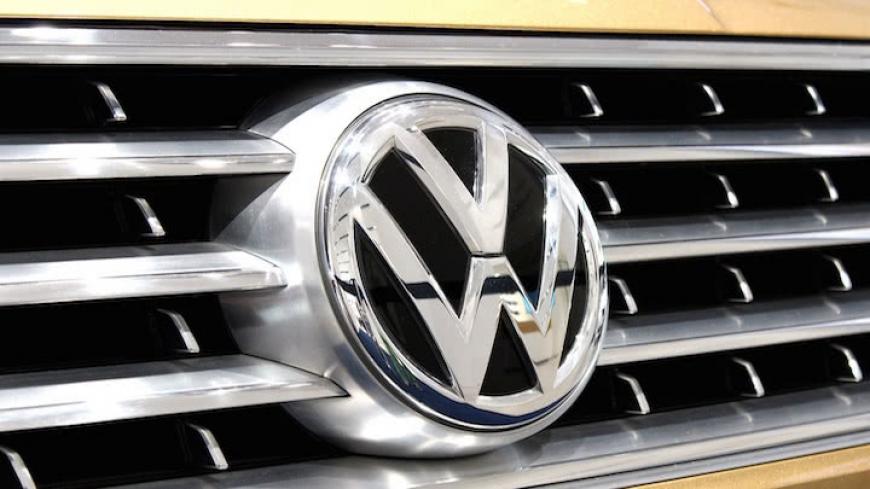 A decade-long conspiracy to cheat U.S. emission tests—and drivers—has now cost Volkswagen $22 billion and counting.
VW has reached a $4.3 billion agreement with the Justice Department stemming from its Dieselgate scandal.
In the latest financial blow, the German automaker has reached a $4.3 billion agreement with the U.S. Department of Justice, which will cover criminal and civil charges stemming from its Dieselgate scandal.
VW equipped almost 600,000 American diesel vehicles with devices that would cheat U.S. emissions tests by showing nitrogen oxide emissions exponentially lower than what the cars would emit on the road.
The devices were discovered in 2014. In September 2015, VW admitted to installing the defeat devices, but not the length or extent of its conspiracy.
Last year, the company reached a $15 billion settlement with owners of 2.0-liter "Clean Diesel" vehicles, and a $1 billion settlement with owners of 3.0-liter vehicles.
Of the $4.3 billion under the terms of the new settlement (which still must receive final approval from a judge), $2.8 billion will serve as a criminal penalty, while $1.5 billion will go to civil lawsuit resolutions.
VW Cops to Obstruction of Justice
By agreeing to the $4.3 billion deal with the Justice Department, Volkswagen has pled guilty to the following charges:
Violating the Clean Air Act
Conspiring to defraud the U.S. government
Conspiring to defraud American customers
Covering up the Dieselgate scheme
Obstruction of justice (destroying pertinent records related to the scheme)
Supplying false statements when importing these cars to the U.S.
In accepting the deal, VW also agrees to a three-year probationary period.
The company conceded to the Justice Department that the emission-cheating scandal was hatched in May 2006, more than ten years ago. Over the course of that decade, VW concealed and destroyed documents that would have revealed its scheme.
Due to the severity and extent of this cover-up, several Volkswagen executives also face serious charges for their roles in the Dieselgate scandal.
Six VW Execs Charged with Conspiracy and Fraud
A federal grand jury in Michigan has indicted the following six VW officials for carrying out the emissions cheating scheme and defrauding American drivers:
Richard Dorenkamp (68)
Bernd Gottweis (69)
Jens Hadler (50)
Heinz-Jakob Neusser (56)
Jürgen Peter (59)
Oliver Schmidt (48)
The grand jury also indicted the executives for violating the Clean Air Act.
One of the VW officials, Oliver Schmidt, was arrested while vacationing in Miami earlier this month. The other five live in Germany and will presumably stay out of the U.S. in order to avoid being arrested.
The U.S. government has faced criticism in the past for punishing corporations for white-collar crimes, but not the people who run those corporations and perpetrate those crimes. For some, the indictment of several VW executives represented a welcome break in that pattern.
Deputy Attorney General Sally Yates said, "This wasn't simply the action of some faceless, multinational corporation. This conspiracy involved flesh-and-blood individuals who used their positions within Volkswagen to deceive both regulators and consumers."
As a result, more charges could be on the way for other VW employees who engaged in the scheme to defraud drivers, the U.S. government, and the U.S. Environmental Protection Agency (EPA).
Fiat Chrysler Allegedly Cheated on Emissions, Too
Late last week, the EPA said that Fiat Chrysler, too, misled regulators with regard to at least 104,000 of its vehicles, namely Jeep Cherokee and Dodge Ram trucks (2014-2016). Like many of VW's Dieselgate vehicles, these trucks have 3.0-liter diesel engines.
Fiat Chrysler now faces a $4.6 billion fine for failing to disclose emissions software.
Fiat Chrysler now faces a $4.6 billion fine for failing to disclose that these vehicles have software that can switch off emission controls while driving.
The depths of Fiat Chrysler's scheme are not yet clear. John German, a senior fellow at the International Council on Clean Transportation, told the Irish Times that the cases are "quite different," adding that "we don't know how often the emissions controls were shut off."
The EPA has not yet used the terms "cheat device" or "cheat software," so it's possible Fiat Chrysler's violation was more of an innocent mistake (or just a smaller, less egregious cheat) than VW's. We won't know until the EPA and the Justice Department conclude their investigations.
What is clear is that automakers continue to cheat American regulators and drivers, with no regard for their schemes' impact on the environment—or on people's wallets.